This week we're exploring color in spring gardens, from lawns dotted with tulips in the Cotswolds to mosaic tile walls in heiress Doris Duke's tropical estate. Join us:

Monday
Above: Heiress Doris Duke created a fairytale mashup of Islamic influences and tropical plants in her Honolulu garden; join us for a Garden Visit. Photograph by Michelle Slatalla.
Above: Our favorite Brooklyn forager and cookbook author, Marie Viljoen, will be making wild-inspired cocktails to celebrate the kickoff of this weekend's first New York Remodelista Market at Canvas. The Triple Juniper cocktail starts with sumac; for ingredients and step-by-step instructions, see this week's Garden-to-Table Recipe post. Photograph by Marie Viljoen.
Tuesday
Above: The secret to early, tender, spring rhubarb stalks is a forcing jar. We round up 10 of our favorites in this week's 10 Easy Pieces. Photograph via Crocus.
Wednesday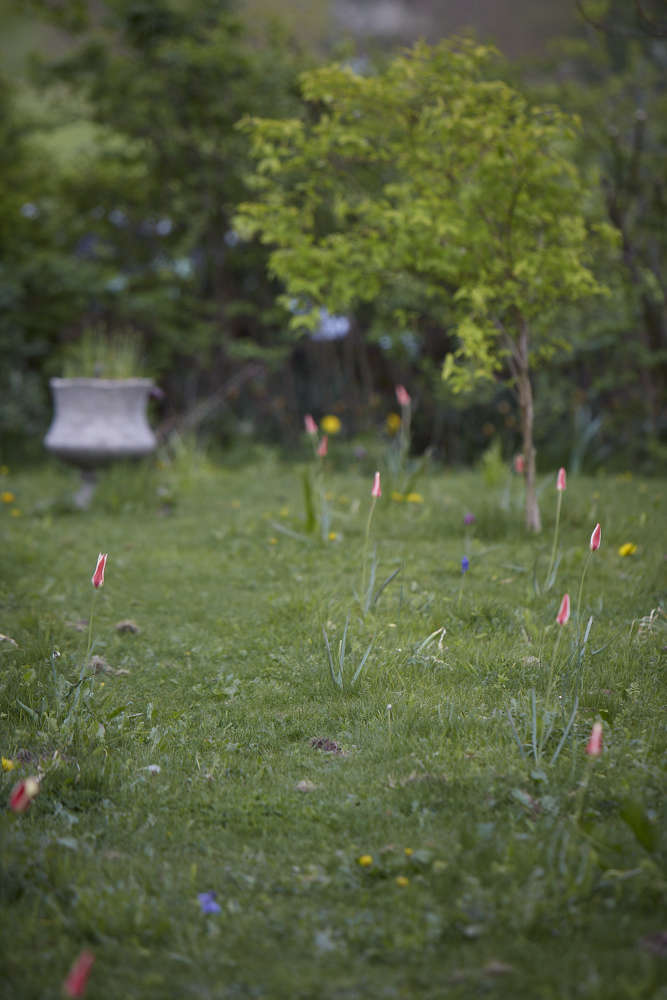 Above: We visit photographer Britt Willoughby Dyer at home in the Cotswolds in this week's Garden Visit.
Thursday
Above: Our newest contributor, designer Molly Garrett of Field + Canvas offers tips for springtime container gardens in this week's Gardening 101 post.
Friday
Above: We have tips for making a $10 bunch of supermarket tulips look like a million bucks in this our Bouquet of the Week post.
(Visited 43 times, 1 visits today)