Trend alert: seed-of-the-month clubs. It's an appealing idea, both for beginning gardeners and old hands. We've rounded up five subscription services for gardening that will ship care packages of seeds (and in some cases garden tools and accessories, as well) by mail:
Grow Journey
For edible gardeners, each month Grow Journey will send a selection of from three to five varieties of seasonal seeds, depending on the size of your garden. Suitable for growing on a balcony or in a backyard plot, options range from bok choy to tomatoes to peppers.
PlowBox
Mailed four times a year, each quarterly PloxBox has 10 varieties of organic seeds, planting instructions, and "at least one 'goodie' from our selection of unique, useful products," says Seattle Seed Co.
Jade Canopy
Jade Canopy's box-of-the-month comes with a selection of seeds and garden tools and accessories, which vary from clippers to plant markers to gloves.
Allotinabox
From UK-based Allotinabox, quarterly boxes include seasonal seeds and gardeners' supplies such as jute twine, plant tags, and homemade soap.
Honey Farm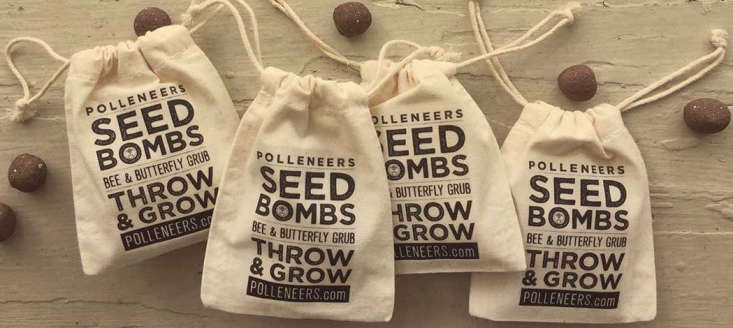 Customized for your climate, Honey Farms' monthly Seed Bombs include two bags with a total of 10 bombs. "Each seed ball contains a specific perennial flower seed encased in compost and clay. These seeds can be sown anytime of year and will maximize feeding of bees and butterflies for years to come," notes Honey Farms.
Are you getting a jump on spring by starting seeds? For tips and our favorite seeds, see:
(Visited 67 times, 1 visits today)