A dramatic black barn set against a rolling green Hudson Valley landscape greets visitors to Sky High Farm, which has a purpose just as grand. All of the 40-acre farm's organic fruits and vegetables, as well as eggs and the meat from grass-fed livestock, go to food banks and food pantries throughout New York City and state.
The painter Dan Colen, who bought the one-time farm in 2011 to put some physical distance between himself and the city's downtown art scene, has a studio and residence on the property. Soon after arriving, he saw the potential to create a non-profit venture that would help underserved city residents while preserving the agrarian identity of the land.
Colen partnered with architects Maria Berman and Bradley Horn of Berman Horn Studio to create a farm capable of both doing good and looking good. Berman says her client "very much appreciates the integrity of vernacular working farm buildings, and wanted to create a building that felt like it could have been on this very old farm for many years."
Today we visit the barn and outbuildings:
Photography by Rush Jagoe, courtesy of Berman Horn Studio.
The farm donates all its meat and produce to food banks and meal programs throughout New York City and state.
Now in its fifth season, the farm estimates it has donated more than 36,000 nutritious, organically grown meals to the hungry.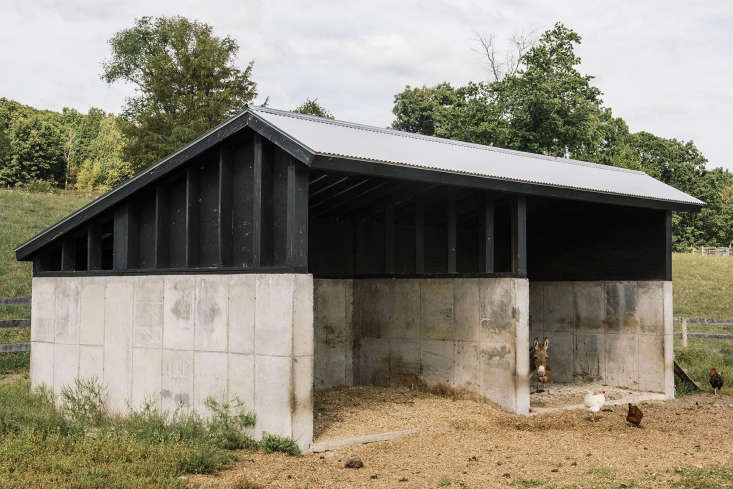 The harvest facility makes use of more modern construction techniques compared to the traditional framing of the livestock barn, shown below. "There's still quite a bit of traditional construction [in upstate New York]," said Berman. "We loved seeing the same crew building both sides of the barn, clearly knowledgeable of different types of building techniques."
"When searching for inspiration, we focused on how the best elements of farm buildings appear to be un-designed—and then sought ways to incorporate that into these new structures," said Maria Berman.
"Unsurprisingly, it takes a lot of thought to create spaces that seem effortless."
"We utilized both modern and traditional barn building materials, with nothing precious or whimsical added in," said Berman.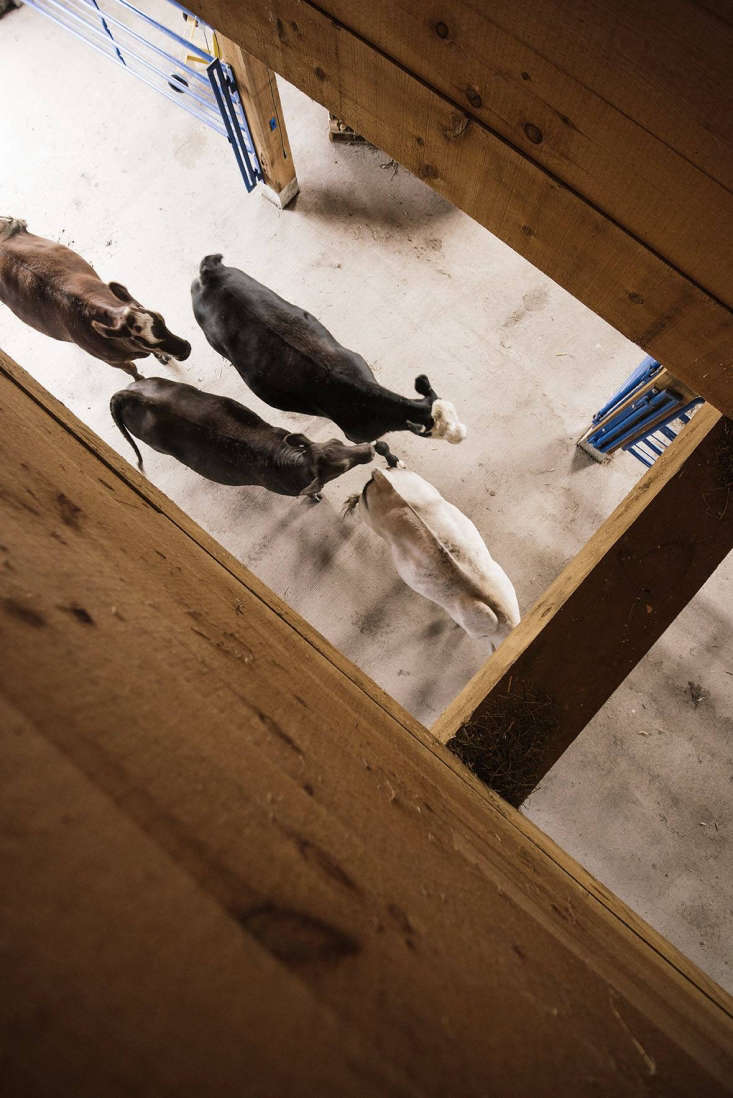 For more information, visit Sky High Farm, and explore more in the Hudson Valley in:
(Visited 391 times, 1 visits today)