Three hours north of Sweden in a lake district the locals call the Finnskogen (Finnish Forest), a freestanding sauna seems to float above the shimmering water on the shoreline of Lake Bysjön.
Designed by Milan, Italy-based firm Small Architecture Workshop for Belgian clients who own the Stilleben Hotel in Ockelbo, the sauna is a nod to "typical Nordic construction" that reimagines classic Scandinavian spa design, the architects say. Using a prefab shell, for instance, made it possible to build the structure in only two weeks despite the uncertain terrain and what the architects described politely as "the instability of the weather" in the heavily forested region.
Photography by Giulio Marchesi, courtesy of Small Architecture Workshop.
Sited at the edge of the lake, the sauna connects land to lake and "becomes a bridge between the ground and the water and relates equally to both elements," the architects say.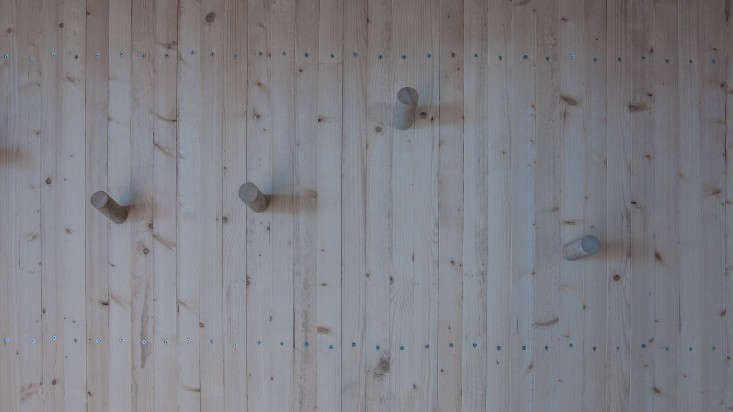 N.B.: More saunas, Scandianavian style:
(Visited 418 times, 1 visits today)