Sturdy brass fittings bespeak of permanency, but a clever design allows this stylish outdoor shower to convert to a foot bath on an instant's notice. Powered by a garden hose, the Outdoor Lyman Shower can move about in the garden (a sturdy stake will hold it in place):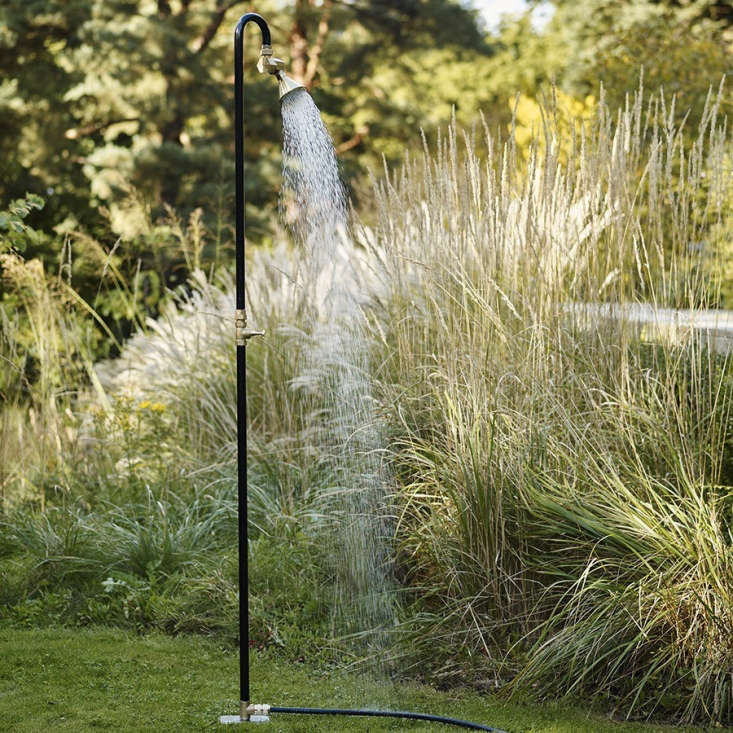 Finally, get more ideas on how to integrate and design an outdoor shower with our
Hardscaping 101: Outdoor Showers design guide.
You need to login or register to view and manage your bookmarks.