If Susan Orlean wrote a book about me, it might be called The Wisteria Thief. For days I eyed the purple flowers that were dripping from my neighbor Ben's out-of-control vines. When the wild tendrils went rogue, wrapping themselves like a python around his front gate, I headed next door with a pair of clippers. Call it pruning.
Somehow I ended up with an armload of the world's purplest purple. What to do with the flowers? There's a reason most florists don't stock Wisteria sinensis in their refrigerated cases. With delicate, suspended clusters of blossoms, this flowering vine is as fragile to transport as a crystal chandelier.
Luckily safety was one door over. At home, I went to work. Here are step-by-step instructions for arranging wisteria in a vase:
Photography by Mimi Giboin for Gardenista.
But after it's clipped, it looks harmless…or is it?
Study the Shape
Split the Stem
Detangle the Flowers
Trim Foliage
Take Stock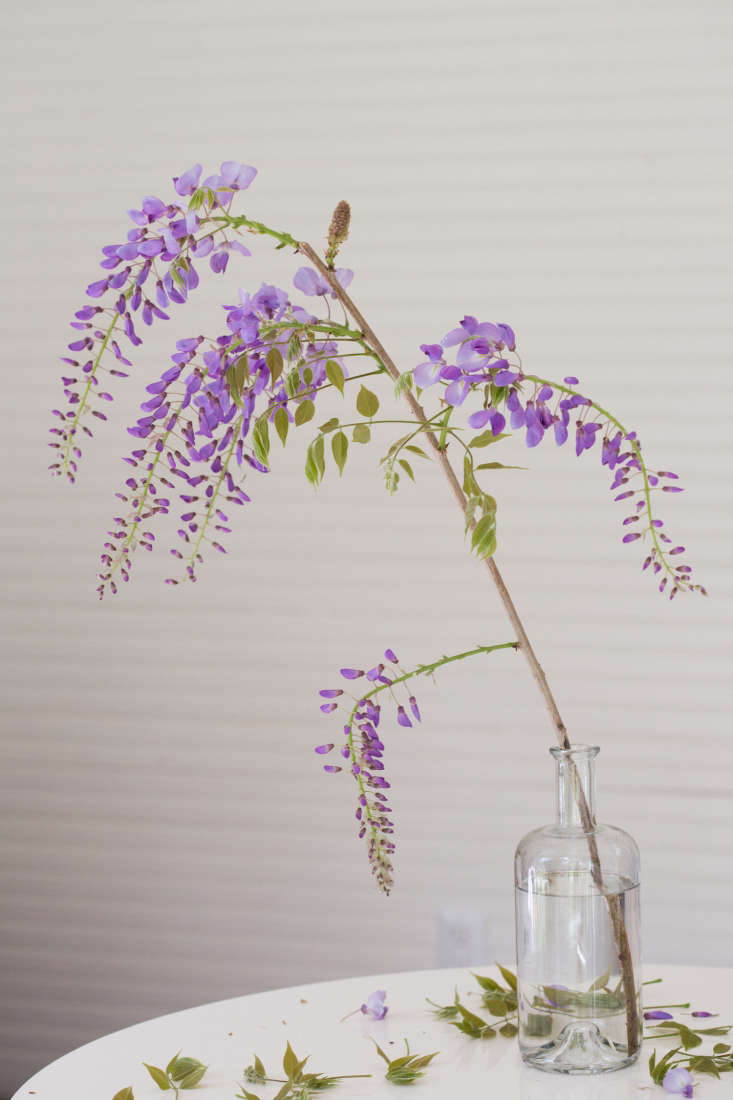 Browse all of our curated guides to Vines & Climbers 101, and see more about wisteria at:
Additionally, get more ideas on how to successfully plant, grow, and care for wisteria with our Wisteria: A Field Guide to Planting Care & Design.
(Visited 536 times, 2 visits today)