We're admiring wall-mounted planters from Urban Mettle that do double duty as a backdrop for modern house numbers.
Made of iron that's been left to rust, these planters provide the perfect spot for easy-care succulents and small plants (not included). Moveable magnetic house numbers are 4 inches high and made from solid cast brass with a satin nickel finish.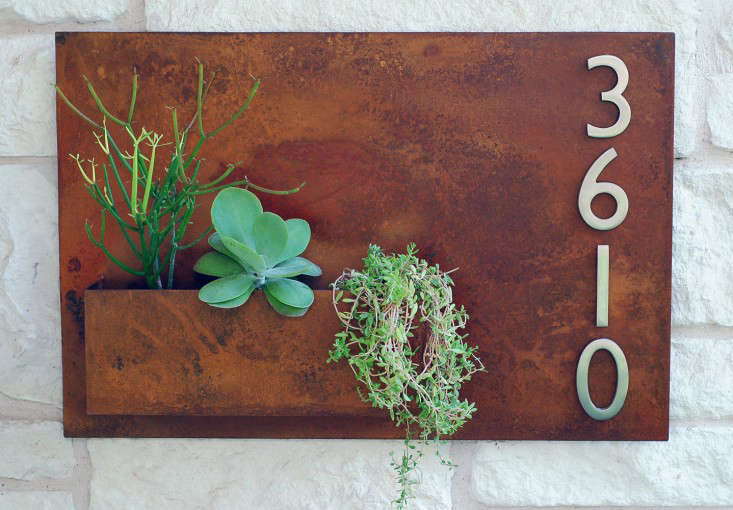 Above: A large option, the Horizontal Hanging Planter and Metal Address Plaque measures 20 inches by 30 inches; $325. Contact Urban Mettle with your choice of 4-inch magnetic house numbers that can be moved or shifted. When the time comes to move, simply reorder a new set of numbers.
Above: Also available are hanging planters without the numbers. This Succulent Hanging Planter with Rustic Patina measures 20 inches by 12 inches; $185.
Above: A smaller version. The Square Metal Succulent Wall Art Planter measures 12 inches by 12 inches; $145.
See our archived posts on House Numbers for more inspiration.
(Visited 91 times, 1 visits today)