In case you are wondering, the weather on Mallorca can be quite pleasant in October. In November too. Enjoy it vicariously with a visit to the sunny gardens of a 300-year-old palazzo in Felanitx, which has medieval architecture dating to the 1200s (and is a 10-minute drive from Portocolom and one of the area's loveliest beaches).
We spotted the listing for Carrer de sa Porteria 26 on real estate site Fantastic Frank. Asking price: €1.25 million.
Photography by Lucia López courtesy of Fantastic Frank.
Understated Curb Appeal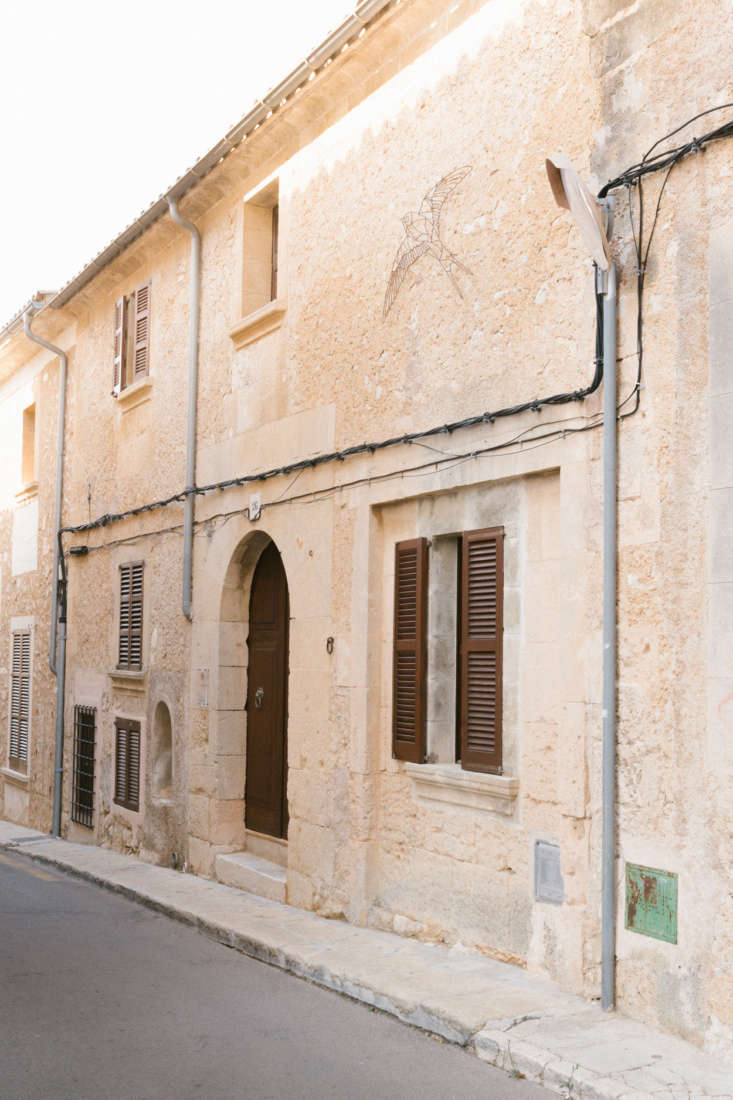 Before being remodeled 20 years ago, the building housed a wine bar.  Converted into a single-family home, the palazzo has eight rooms on three floors, several courtyard and terrace gardens, and a swimming pool.
Courtyard Garden
A retractable awning provides shade to a dining and outdoor cooking area.
Balcony Garden
See more at Bougainvillea: A Field Guide to Planting, Care & Design.
Terrace Garden
If you live in a Mediterranean climate, get more growing and design tips for Olive Trees, Lemon Trees, and  Wild Grape Vines. See more of our favorite Mediterranean-style gardens:
(Visited 181 times, 2 visits today)