When Lauren Snyder and Keith Burns renovated their historic brownstone in Brooklyn's Bedford-Stuyvesant neighborhood, they made a commitment to sustainability. More than half their budget, Lauren says, went to things like solar panels, upgraded insulation, energy-efficient features, and an integrated rainwater collection system that feeds into the garden. Keith, an architect, built a steel deck and cedar fence surround for the backyard.
The couple designed the landscape—gravel, bluestone, raised beds—together. "We use the outdoor space daily," Lauren says. "Tending to the plants back there has become quite the obsession for us." Here's a look at the details.
Photography by Jonathan Hökklo, courtesy of Lauren Snyder and Keith Burns.
The rainwater reclamation system from
Conservation Technology
is on the roof. It holds 150 gallons and filters debris with a vortex filter before sending rainwater to the hose in the backyard. And when it's full, excess water goes straight to the city's storm water system.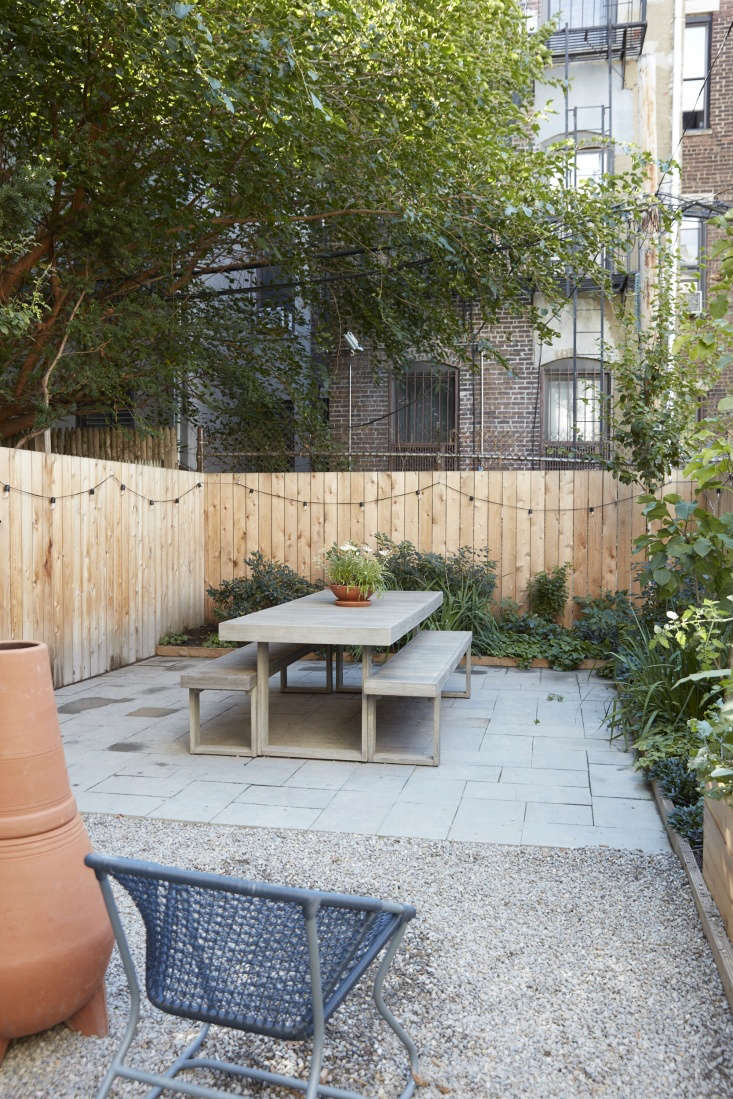 Plans
N.B.: See more of our favorite city gardens:
(Visited 575 times, 1 visits today)