Greatest Hits 2022: Each day this week, we're republishing the most popular posts of the year, in case you missed them the first time around.
Serene but child-friendly. Wild but modern. Sophisticated but hardwearing. Landscape designer Julie Farris's clients wanted it all when they approached her to tame and transform the overgrown backyard of their Carroll Gardens brownstone. Luckily, she had the perfect plan to marry the seemingly contradictory requests.
Julie, working in tandem with Khanna-Schultz Architects and Deborah Berke Partners, chose loose, soft, low-maintenance plants but contained them to the borders for a tidy, streamlined effect. She selected a refined materials palette of ipe wood, porcelain pavers, gravel, and COR-TEN steel but paired it with a synthetic lawn so that the clients' two young kids would have space for cartwheels and shenanigans. ("As with most townhouses, the mix of sun and shade is always an iffy proposition when it comes to lawns," says Julie, by way of explaining why they chose synthetic over real grass.)
And while the resulting outdoor space makes a strong case for the less-is-more approach, the project was far from an easy one. "This garden looks like it could have been built in very short amount of time, but in fact, it was quite the opposite. This was due in part to the disruption caused by the pandemic. But it was also that the design, while seemingly simple looking, was actually more complex that it would seem to build," says Julie. "Because the design is so minimal, every detail needed to be done just right, and every inch was important for it to work, both compositionally and functionally."
Join us for a tour.
Photography by Matthew Williams, courtesy of Julie's firm, XS Space.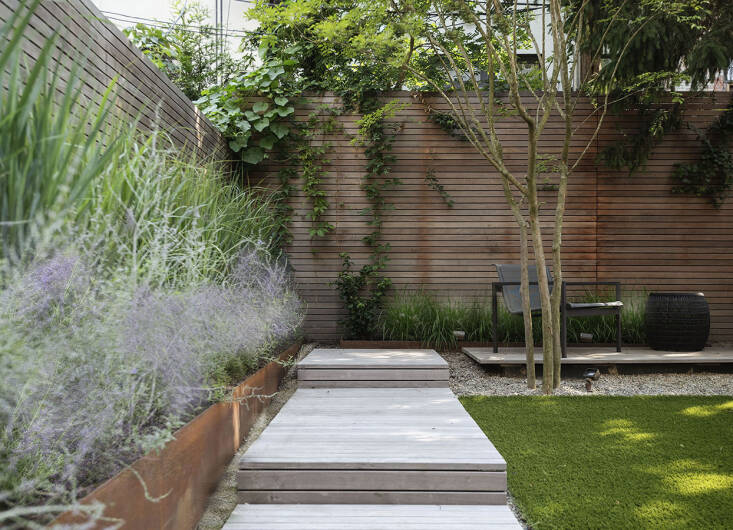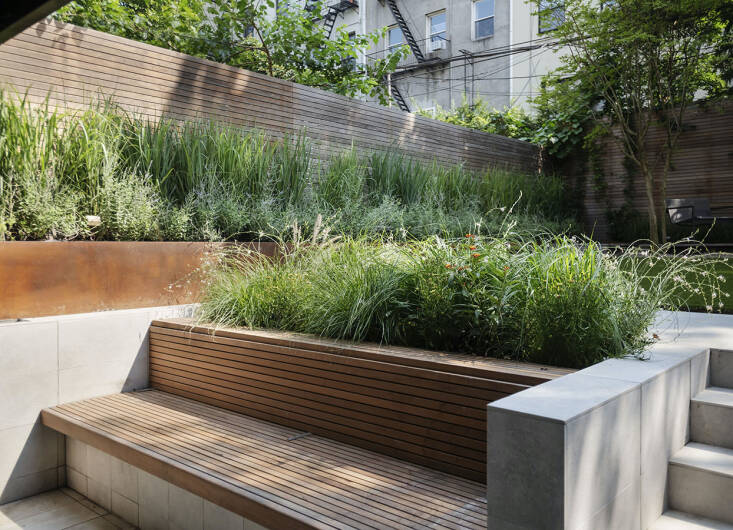 Before
For more Brooklyn outdoor spaces, see:
N.B.: This post was first published April 2022.
(Visited 1,794 times, 4 visits today)