Recently an email landed in our in-box with only one line: "Revolutionary terra cotta pots suitable for indoor use." It got our attention: While we love the look of terracotta (it's the linen of the garden: timeless, and even better when imperfect), we call it classic, not revolutionary.
But it turns out that the small pots by a 90-year-old Japanese manufactory called Izawa Ceramics have the ideal designs for today: small, modern shapes suitable for houseplants.
Headquartered in Hekinan City in Japan's Aichi Prefecture, Izawa Ceramics links tradition—the prefecture's famous red clay, used "since olden times" for the making of tiles and pots—with the company's new pots and planters for indoor use. "We feel that it is particularly necessary to have clay pots in inside spaces, which are different from the natural environment," say the makers, Kenji Izawa and Nobuyuki Izawa.
Here's a look at the three designs on offer.
The Marco Pot
"The excellent breathability and moisture control of the clay pot facilitates respiration, while the copper dish with antimicrobial action prevents bacterial growth and water corrosion," the makers say. "Also, since the three spheres on the tray support the pot, proper ventilation will be ensured even as you tilt the bowl to any angle you like."
"We love plants. Therefore, we are not interested in pots without holes," say the makers, rather bluntly. "In a clay pot with holes, roots and leaves can breathe freely and thus grow healthier. We would like to continue making pots that breathe along with the plants and eventually become a part of the plants themselves."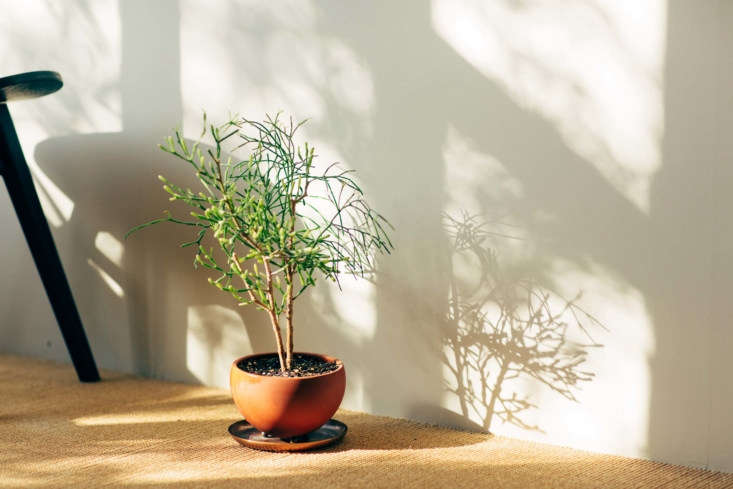 The UFO Pot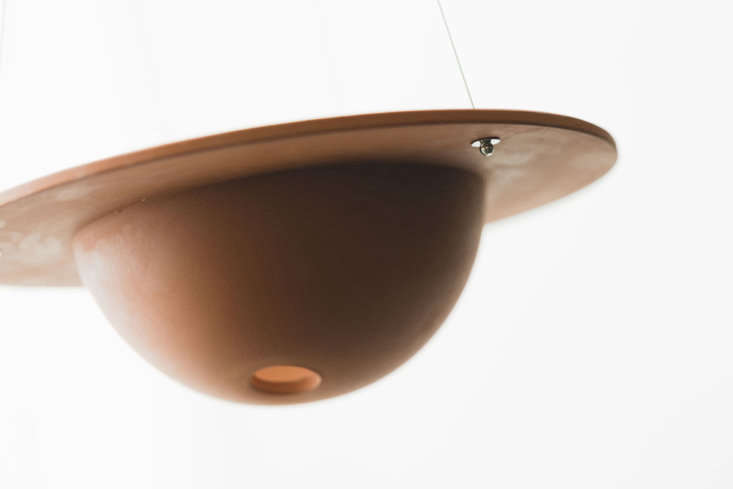 The Bon Pot
N.B.: This post is an update; it was first published May 7, 2018. Follow Izawa Ceramics on Instagram @izawa_seito.
Are you trying to choose the best houseplant for your home? See our list of Best Houseplants: 9 Indoor Plants for Low Light and growing and care tips for our favorites including Fiddle-Leaf Fig Trees, Orchids, and Echeveria in our curated design guides to Houseplants 101. Read about more pots and planters we've admired:
(Visited 935 times, 4 visits today)