Think of them like miniature raised beds. You can fold up Shift_Design's new lightweight aluminum tiles as if they were cardboard boxes to create a portable garden on a balcony, deck, or rooftop. Instant gratification.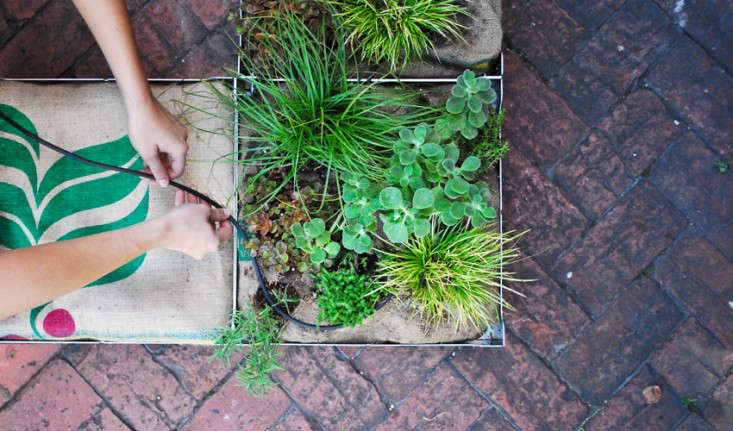 Above: A set of four Fairmount Living Tiles comes with four jute bags of soil, a drip irrigation setup, and a root barrier; $149. For availability and more information, see Shift_Design.
Above: Each foldup aluminum tile measures 14 inches square and 4 inches high; choose plants with shallow root systems. For planting ideas, see 10 Secrets for Growing an Urban Balcony Garden.
For another shiny garden accessory from Shift_Design, see A Glamorous Trellis to Reflect Sunlight.
You need to login or register to view and manage your bookmarks.