I was reminded recently of Ikea's grip on the houseplant market by a tweet that read "went to ikea for plates and left with a big new friend" above a picture of two Alocasias (aka elephant ears), the must-have foliage houseplant of the moment. Even if you have just a few succulents on your windowsills or ferns in your bathroom, chances are some of them came home with you from a trip to Ikea along with a colorful rug and a bellyful of Swedish meatballs.
Unless, of course, you went to Ikea on the wrong day—and found the houseplants department depleted, with nothing for sale beyond a few lopsided ZZ plants and forlorn succulents nursing bruised leaves. Does a trip to Ikea really have to be so hit or miss? Insiders say no—if you understand a few basic principles about how Ikea works, you can be the shopper who goes home with a jungle's worth of glossy green friends (purchased at a fraction of the price you'd pay anywhere else).
How does Ikea find plants to sell by their millions in its 400 stores around the globe across 49 countries, and how does the Swedish retailer choose what to stock? I tapped up a couple of Ikea insiders to find out the secrets.
Photography via Ikea.
When did Ikea get into the houseplants racket?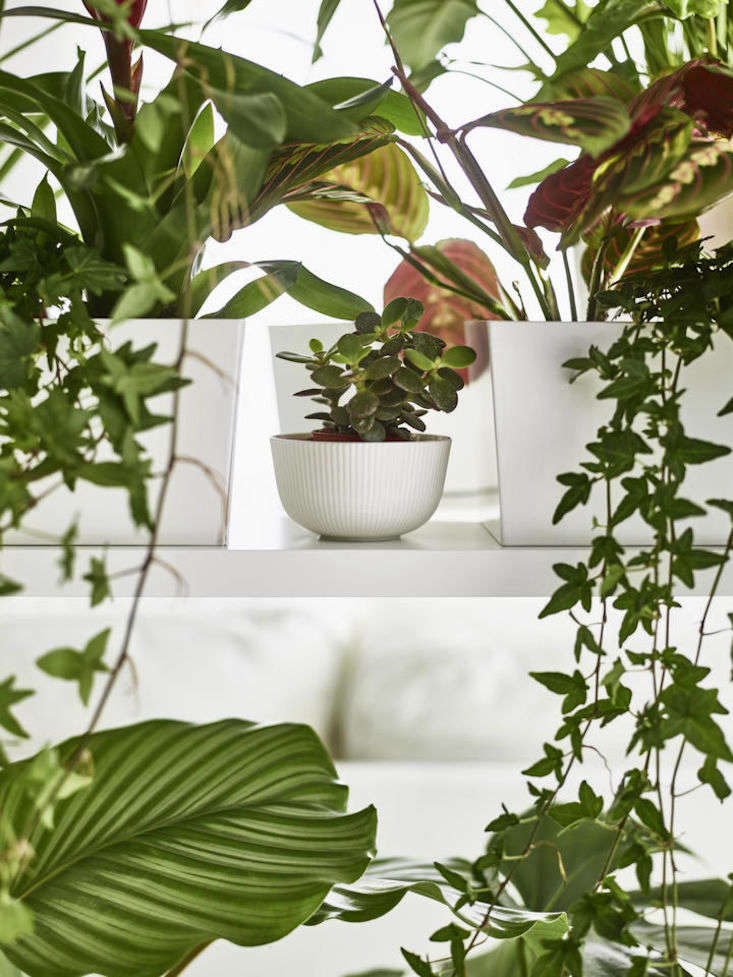 It may be hard to remember, now that houseplants are "cool" again, but Ikea's canny attitude to selling indoor plants dates far further back than the current penchant for macrame hangers of Pothos vines and giant lollipop fiddle leaf fig trees. In fact if you take a look at this
gallery
of all Ikea's catalog covers since 1951, you'll notice that houseplants feature somewhere in around a third of them, first appearing on the
1958 cataloge cover
. (Want to know the most popular plant? The Boston fern (
Nephrolepis exaltata
), with four appearances on the covers in
1973
,
1976
,
1977,
and
1990
.)
The 1990s and early 2000s were a period when many garden centers and nurseries were dialing down their houseplant offerings amid falling sales. As British garden designer Andy Sturgeon noted in his 2001 houseplant book, Potted, "Indoor plants are currently languishing in the midst of a major image crisis which they don't deserve. Unfortunately even the phrase 'house plant' conjures up horrid images of dusty yellow leaves, and sad little spider plants barely clinging onto life." How times have changed in the intervening 16 years.