We recently spent a few days at the Ace Hotel & Swim Club in Palm Springs, husbands and children in tow (if we had dogs, they would have been welcome too; the hotel has a dog trot yard). Once again, the Ace group (Jack Barron, Alex Calderwood, Doug Herrick, and Wade Weigel) has created an oasis of alternative chic, this time working with LA design collective Commune and landscape designer William Kopelk (of the Kaufman House renovation). Mixing vintage pieces (schoolhouse chairs, thrift-shop sofas covered in Sunbrella fabric and used as outdoor seating) with newly crafted, midcentury-inspired pieces (fireplace surrounds by artist Stan Bitters, lights by Adam Silverman of Atwater Pottery, tile murals from Design and Direct Source), the design team has created spaces that are cool but completely comfortable and child-friendly; hipsterish but not intimidating.
Above: Vintage leather chairs by Max Gottschalk in the hotel lobby.
Above: Artist Margo Victor created a wall mural near the pool.
Above: Commune sourced tiles from Design and Direct Source.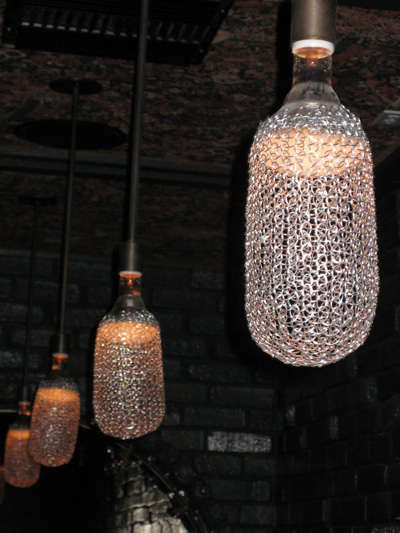 Above: Artist Robert Lewis designed the mesh lights in the Amigo Bar.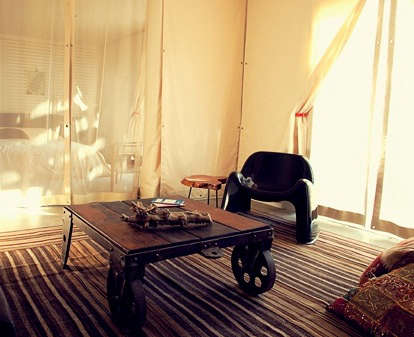 (Visited 36 times, 1 visits today)