Nothing creates curb appeal faster than a well-designed front path. It's the first impression your house makes to visitors–and to you every time you come home.
The choices can be daunting. But through careful consideration of materials, dimensions, and landscaping, the improvement to your home's entrance will be well worth the effort. Here's everything you need to know to design a welcoming front path:
What are the design rules for a front path?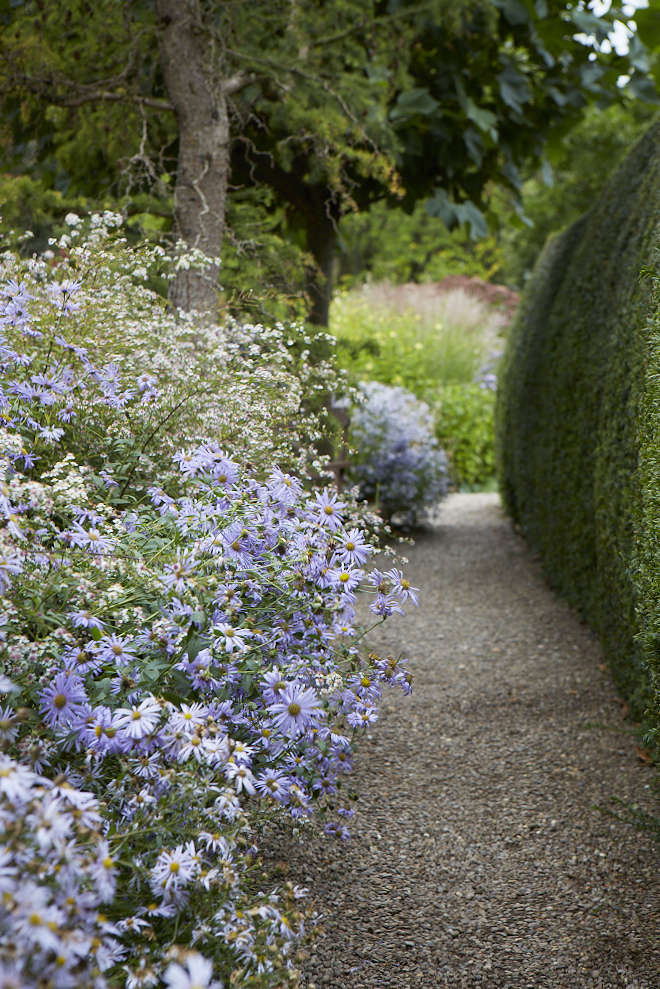 Wondering how to begin? Start with a design to complement your home's general style. A front path should speak to the architecture of your house or blend in with existing landscaping:
Straight or curving? Either can work so long as the design makes it clear that a meandering walkway is headed straight to the front door.
Material? Choose a material that echoes one used elsewhere in your yard. For instance, if you have a bluestone patio, a bluestone front path will marry well. Or choose concrete pavers that match the connecting sidewalk.
Solid path?  If your primary goal is comfortable walking, you may opt for a solid path. For example, if you need to drag garbage cans once a week, as I do, a gravel path can make this task unwieldy.
Stepping stones? If your front path is primarily an an entry point (rather than doing double duty as a runway for the garbage cans), you may choose stepping stones. Stepping stones can make a small yard look more spacious (grass, moss or thyme grown between the stones will add to the effect). Set concrete or fieldstone pavers no more than 6 inches apart to avoid a tripping hazard.
Lighting? Path lighting should be staggered to right and left of path to avoid a runway effect.
What are the best materials for front paths?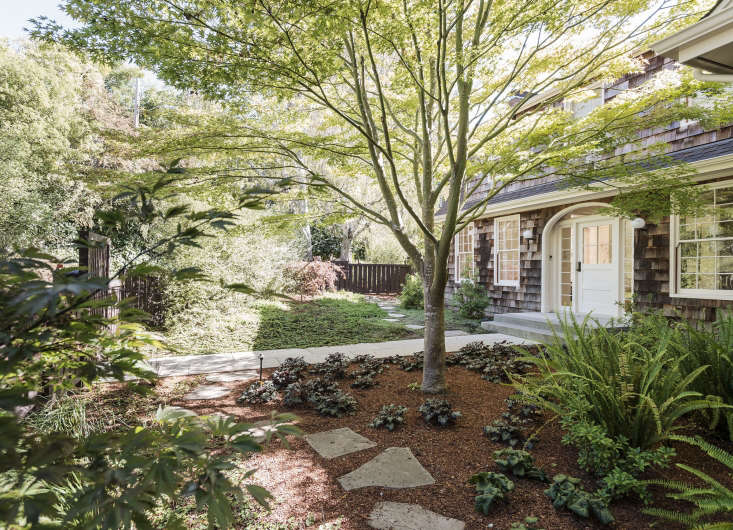 Pathway materials vary with respect to cost, ease of installation, and longevity. In order from least expensive and labor intensive to most, the commonly used pathway materials are: gravel; decomposed granite; concrete slabs; concrete pavers; naturally set fieldstone (for example bluestone, sandstone, granite, or limestone); brick, and mortar-set fieldstone.
If you wish to soften a formal facade and prefer a straight path, you can edge a gravel or decomposed granite path with low-growing perennials. This is an inexpensive as well as an attractive choice. Keep in mind you probably will need to replace the plants after eight or ten years.
A note on materials: decomposed granite is firmer than gravel, but needs to be separated from the front door by another material to keep it from being tracked in to your house. For more, see Hardscaping 101: Decomposed Granite.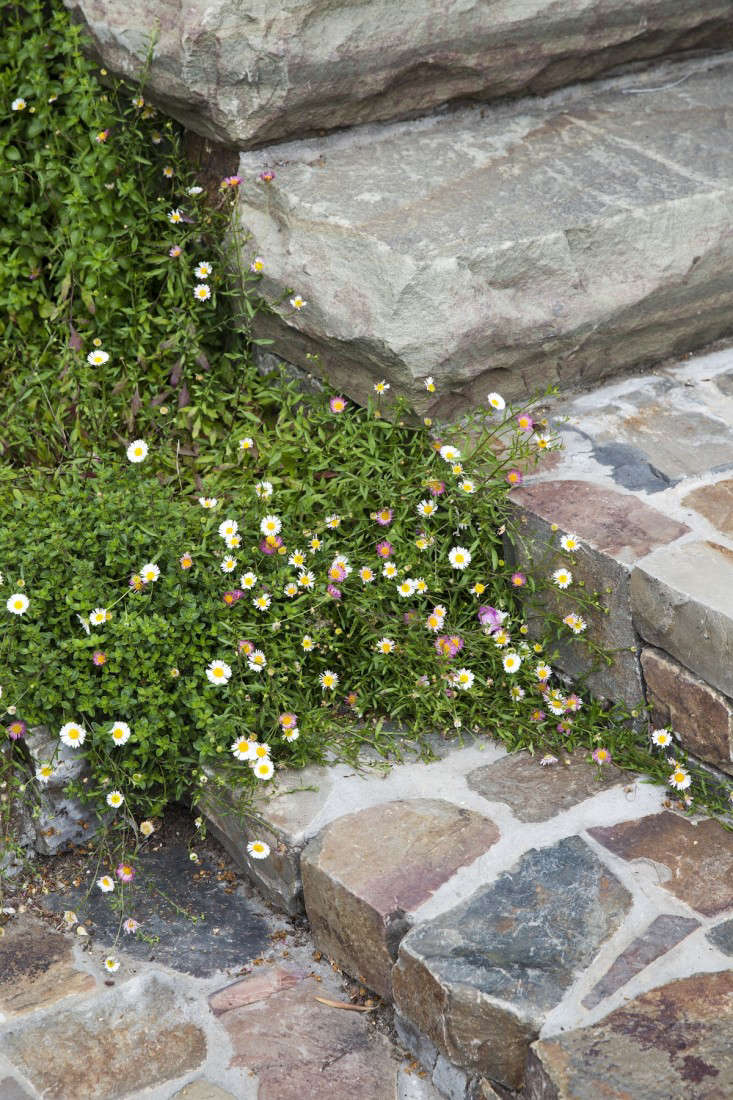 Above: A mortar-set bluestone front path at architect Ken Linsteadt's home in SF's North Bay. Photograph by Nicole Franzen for Gardenista.
How wide should a front path be?
While site constraints often determine the width of your front walkway, ideally a front path should be no less than 4 feet wide at its narrowest and no wider than 6 feet. At 4 feet, two people can walk abreast. A path as wide as 6 feet will give the entry a more substantive feeling, but needs to be in proportion with your entry, porch or front door.
Above: Photograph by Matthew Cunningham.
In a Maine garden, landscape architect Matthew Cunningham united all the hardscape elements—including a retaining wall, pathways, and a perimeter French drain—by using reclaimed granite and fieldstone in irregular shapes.
For more , see Landscape Architect Visit: Clamshell Alley on the Coast of Maine.
What are the costs of materials for front paths?
Above: A mortar-set fieldstone, flanked by boxwood, connects the original concrete steps to wooden porch steps. Boxwood is a good choice to frame a walkway if you have a wide front yard. Photograph by Ellen Jenkins.
Mortar-set fieldstone may be more costly than other choices, but assuming the stones are thick enough, will require little to no maintenance. Decomposed granite and gravel are inexpensive, but need to be replenished every eight to ten years.
Above: Bluestone slabs for use as pavers or stepping stones. For everything you need to know about sourcing bluestone, See Hardscaping 101: Pennsylvania Bluestone. Photograph by Ellen Jenkins.
Front Path Recap:
Design your path to complement your home's architecture.
Walkways should be between 4 and 6 feet wide.
A solid path is easiest for walking. Spaced flagstones or concrete pavers will make a yard look larger.
Common materials for paths include gravel, decomposed granite, concrete slabs, concrete pavers, naturally set fieldstone, mortar-set fieldstone, and brick.
N.B.: This post is an update; it was first published September 2017.
Planning a hardscaping project? For inspiration, see Hardscaping 101: Brick Patios and Hardscaping 101: Front Stoops.
(Visited 1,909 times, 2 visits today)