With endless good and bad events happening this year—we're talking a real mixed bag of triumphs, trials and tribulations—at least our gardens gift us with so much to be grateful for: water-colored fall leaves, that first sweet homegrown raspberry, a hummingbird greeting us on their way to a nectar treat. This list is endless, too.
At Gardenista, we have buckets of reasons to feel grateful as this year's growing season comes to a close. So on Thursday as we go around the dinner table with family and friends sharing what we are thankful for, here are 10 things we'll be sure to include:
1. Fire-Smart Landscapes
Fires continue to wreak wicked havoc up and down California. And because it sadly seems this could be the new norm, it is important now more than ever to be mindful of our landscaping choices, especially if we live close to wild lands or in a low rainfall/dry vegetation area.  This year, let's be thankful for access to property, house, and life saving information so that we can choose appropriate plants and learn how to properly design and maintain a fire smart landscape.
2. Plant-Loving Friends and Neighbors
The phrase, "It takes a village," applies to our gardens (and our love of plants) as well. Let's raise a glass of homemade cider to our caring friends and neighbors who water our pots when we're on vacation, who gift us a bucket of sweet Meyer lemons from their tree, or leave a swoon-worthy bouquet of homegrown zinnias on our doorstep. And every devoted gardener needs other devotees who speak "garden-ese" and can join in when we gush over dinner plate dahlias, or who get excited sharing heirloom tomato seeds and cuttings of antique roses. To these garden friends, we thank you for sharing our plant obsession.
3. Easy Air Plants
Air plants are still trendy and popular—and rightly so. These unusual looking plant creatures are ridiculously easy as houseplants and even make great companions in the bathroom where they relish the misty atmosphere. Thank goodness for plants that we don't have to fuss over, can occasionally forget about, and still look attractive.
4. Seeds
Ah, they may be tiny but seeds are mighty. And they are an affordable and easy way to try new and hard-to-find varieties. Plus, do you really need a 6-cell pack of zucchini? Seeds can last for years if properly stored. Also one seed pack can make more plants per penny compared to buying starts in a garden center.  Lastly, we can be glad that seeds give us the freedom to grow our own organic food free from nasty chemicals.
5.  Gleaners
Yup, it's a word, and it describes a group of volunteers who collect and rescue/recover fruit and produce from backyards, small orchards or farms for charitable purposes, such as providing food for the hungry. Thankfully there are many gleaning nonprofit volunteer organizations. Look in your area for a group to help and even consider registering your overly abundant fruit trees with gleaning organizations.
6. Dried Floral Arrangements
Of course people love having nature-inspired beauty in their home in the form of gorgeous floral arrangements, but when you take this art to the next level focusing on dried florals, then you have created something to really be thankful for. And why is this? Gayle Nicoletti, founder and owner of Bloomingayles in Mill Valley, California, a floral shop creating both fresh and dried arrangements, shares, "Dried floral arrangements are wonderful because they are sustainable, affordable, long lasting, and low maintenance." A beautiful recipe for success. Nicoletti's favorite flowers to use that dry well: hydrangeas, eryngium, craspedia, protea and banksia.
7. Social Media
Let me explain. Visual social media platforms like Instagram are excellent venues for learning about such things as trending new plants, tips for growing blueberries, and how to replant an orchid. It's also a space where landscape and garden pros show off their skills and hard work, and we get to sit back and be inspired.
8. Healthy Soil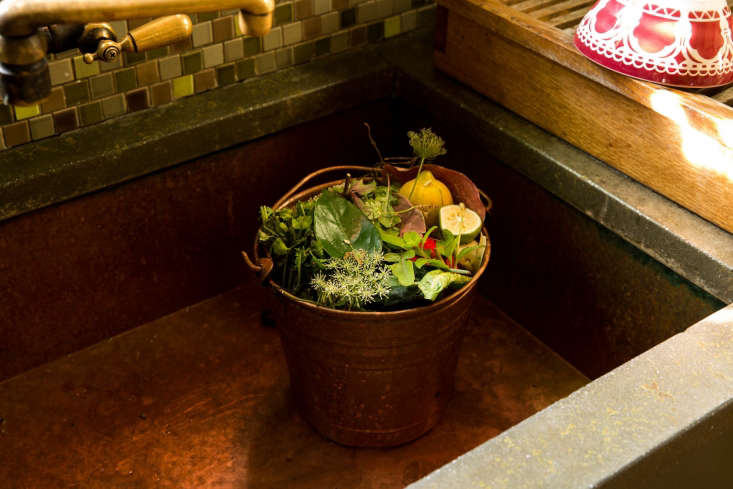 We all know that great gardens start with great soil. And it's totally true. Healthy soil can't be faked because the plants don't lie. They show us quickly that they are in undesirable soil by becoming diseased, dropping leaves, or turning pale. How do you fix poor soil? An easy answer is to add copious amounts of organic compost into existing soil. Gardeners also know it's important to appreciate the secret small stuff that healthy soil contains like microorganism, earthworms, insects and decaying plants. Without all the necessary players involved, our plants are not happy.
9. Community Gardens
Community gardens not only provide space for people without an area to grow healthy fresh food close to home, but they also foster a sense of community. When garden-minded neighbors come together to organize, build, and manage a community garden, they bringing an assortment of talents and knowledge, plus create a vibrant, living place to share and commiserate.
10. Children in the Garden
If you've ever watched a child pull a fresh carrot from the ground and eat it, you will know what sheer surprise and delight look like. There are countless benefits to children when they help plant and grow fruits and vegetables. Some favorites: gaining an interest in eating vegetables, appreciating where their food comes from, increasing focus and attention, teaching delayed gratification, disconnecting from technology, and creating future stewards of the land. Let's give thanks this year to children everywhere who get dirty, try a spicy radish for the first time, and watch a lady bug meander up their arm.
For similar posts, see:
(Visited 7 times, 1 visits today)