Pincushion flower, Scabiosa atropurpurea
Poor flower. Scabiosa, pronounced "skay-bee-OH-suh" is not a very appealing name. The genus refers to the Latin word "scabius," meaning itch, a reference to the plant's rough leaves that can be used to treat troubling skin issues, like scabies.
Thank goodness this flower, with its charming almost-spherical blooms, has a more pleasant-sounding common name: pincushion flower. The beloved plant, despite its unfortunate name, has been long admired for its long-blooming, charming flowers and has found its way into gardens of all shapes, sizes, and themes.
Please keep reading to learn if this florific flower should make it into your garden:
Featured photograph of Scabiosa 'Fata Morgana' by Sarah Nixon, from Urban Gardens: Florist Sarah Nixon Grows Her Flowers in the Neighbors' Yards.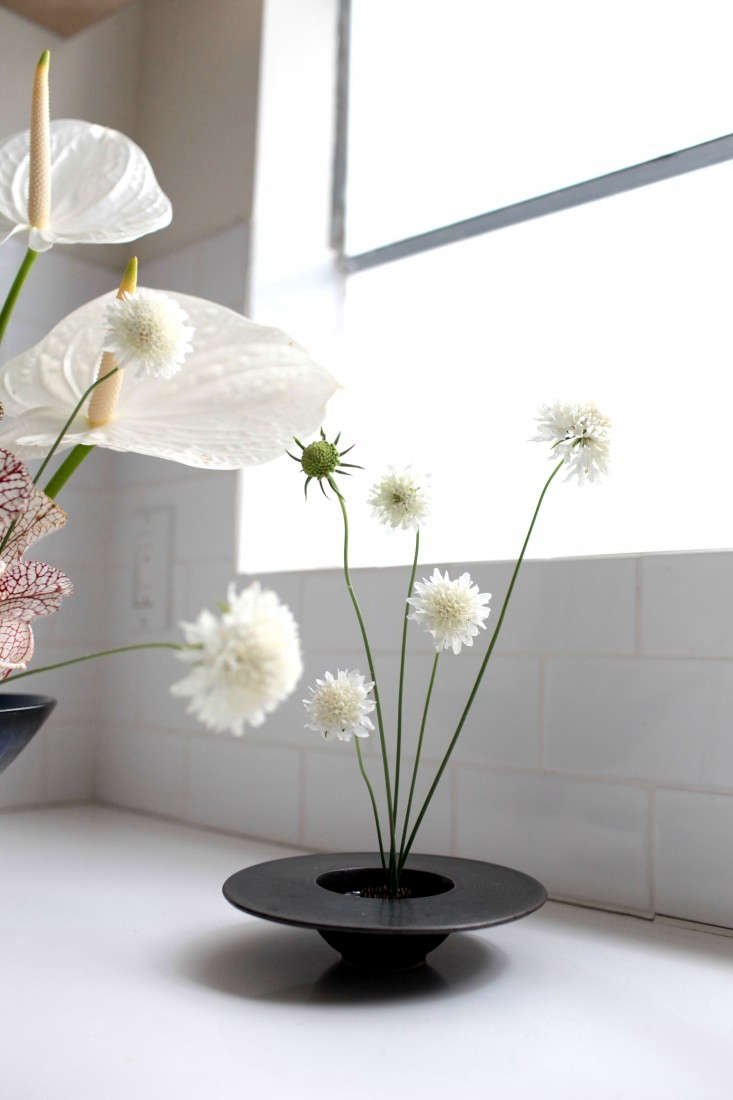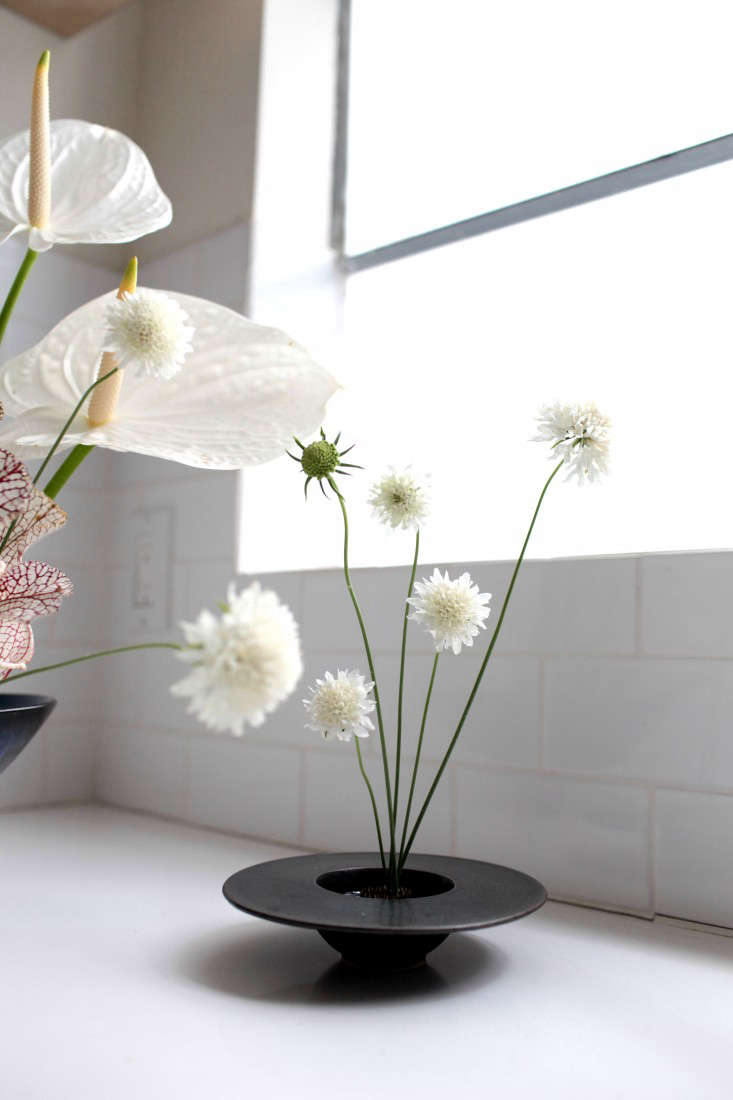 Native to southern Europe, this easygoing annual prefers grasslands and self-sows itself with the help of animals dispersing its seeds. In fact, in California where I live, there is a high risk of this plant becoming invasive as it naturalizes easily in the wild. In the tamed garden, however, you can expect this flower to also seed itself around, but you can mitigate this by regularly deadheading the spent flowers. (Tip: old pincushion blooms appear similar to fresh blooms but are lighter colored and dry to the touch.)
Another bonus is that by deadheading you will promote blooming that will persist well into the fall. When the plant slows down, cut the whole thing down to 6 inches and watch it spring back into action with a new blooming cycle.
Growing at a moderate rate to a compact 1 to 3 feet tall and 2 feet wide, pincushion flower is a versatile plant and assimilates easily into a variety of garden styles, from casual-cottage landscapes to pollinator-attracting beds to container gardens. The pincushion-like flowers, coming in shades of white, bluish lavender, rich mahogany and pretty pink, are borne atop wiry long stems up to 18 inches tall and appear almost nonstop from spring through fall with proper maintenance.
Cheat Sheet
This flower is awesome for cutting and adding to arrangements because of the long stems and sturdy blooms.
Scabiosa can provide fluidity in borders when in bloom, but is also great for adding color and a casual feel to containers or for giving some variety to a cutting garden.
Honey-scented flowers are a bee and butterfly magnet but are, luckily, not attractive to deer.
Keep It Alive
In zones 9b and higher, this plant is a short-lived perennial but in colder climates treat it as an annual.
Plant pincushion flower in full sun and rich, loamy soil, and provide medium amounts of water.
Can be susceptible to yucky powdery mildew; to avoid this, properly space out your plants (don't crowd it) and plant them in a location with sufficient air circulation. If you give your plant enough sun and good drainage, aphids won't be a nuisance.
Easy (obviously) to start from seed. Direct sow 2 weeks before your last springtime frost.
For similar flowers, see:
(Visited 277 times, 1 visits today)