Little Bluestem Grass, Schizachyrium scoparium
When I visit large gardens, I am in awe of their beauty—as well as the work that is required to make and keep them gorgeous. It makes me privately feel a bit smug that my own little yard is so manageable. But there are other times—like when I visit New York City's High Line park, where grasslands grow above the city streets of Chelsea—when I yearn for enough space to hold swaths of native plants. I would like a garden that can lure butterflies and birds on a major scale. I would like to witness a miracle each year, when a carpet of tender green springtime shoots transforms by the end of the growing season into waves of papery seed heads.
This brings me to little bluestem grass.
Among the indigenous species of perennial grasses that are the natural denizens of meadows, little bluestem (Schizachyrium scoparium) stands out. This plant needs little care, is remarkably unfussy about soil and moisture, and all on its own, without any intervention by gardeners, puts on a colorful show each and every season of the year.
Is little bluestem grass the right plant for your garden? Read on to find out:
Schizachyrium scoparium (formerly known as Andropogon scoparius) is a native of the North American prairie and is said to be found everywhere in the US except for Nevada, Oregon, and Alaska. It is one of those vigorous long-rooted grasses which anchored and enriched the deep soil, luring settlers west to claim their homesteads and establish farms after the Civil War. Although it has a rather unprepossessing appearance, this plant is an awesome force for holding the earth in place.  Its roots can extend down as far as 5 feet and it forms firmly anchored 18-inch clumps which spread through self-seeding.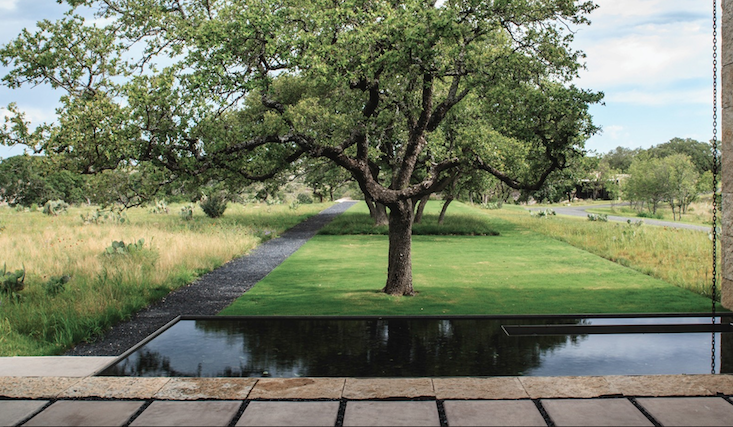 Little bluestem gets its name from a tinge of blue that appears at the base of its slender, flat blue-green leaves in spring. As it matures to a height of 2 or more feet, it develops a distinctive blue-green color which eventually becomes striking bronze-orange or even burgundy in autumn.
Flower stalks appear in mid to late summer and rise above the plant by a foot or more.  The flowers are understated 3-inch purplish bronze racemes that dangle in the breeze. In winter the foliage fades to beige and the plant is distinguished by clusters of fluffy white seed heads that sparkle in the sun.
Cheat Sheet
Little bluestem is an excellent choice for meadows and prairie-style gardens and is also recommended for use in rain gardens.
With such a mighty root system, little bluestem grass is frequently planted in disturbed areas such as river banks, slopes, and urban trail landscapes to prevent erosion.
S. scoparium works well planted en masse and with asters such as Michaelmas daisies, and with other flowering natives including Coreopsis tripteris, pale purple coneflower (Echinacea pallida), Mohr's rosinweed (Silphium mohrii) and orange coneflower (Rudbeckia fulgida).
The dried foliage and flower stalks of little bluestem grass should be cut back to make way for the new spring foliage—but not until late March because the seeds provide winter food for song birds.
Little bluestem attracts butterflies and other pollinators but is not appealing to deer.
Keep It Alive
Plant little bluestem grass in full sun in USDA zones 3 to 9.
Little bluestem tolerates a wide range of soils including clay, but needs good drainage and cannot thrive in shade or wetlands.
This plant has minimal water needs and, once established, tolerates both drought and high humidity.
As a warm-season type of grass, little bluestem can be late to appear in spring and grows best when temperatures are 80 degrees Fahrenheit or hotter.
It will self seed but can also be propagated by seed or, in early spring, by division.
A number of little bluestem cultivars are available and include some short varieties for smaller gardens. 'Carousel', which has a broad shape, is only 1.5 feet high, reaching a maximum height of  2.5 feet in bloom; 'Prairie Blues' is the same height but can exceed 3 feet tall when in flower.
"The Blues" is a popular cultivar with gorgeous blue green foliage.  It was originally chosen by Dutch designer Pete Oudolf for the High Line but was later replaced by 'Standing Ovation', which is taller, more upright, and better able to withstand the harsh High Line climate.
Little bluestem is not to be confused with big bluestem (Andropogon gerardii), which was the dominant species of the tall grass prairie. It is a warm-season perennial with similar cultivation needs to little bluestem, but it grows taller (up to 9 feet) and spreads by rhizomes. It gets its nickname, Turkeyfoot, from the shape of its flower (which is structured in three parts and does in fact somewhat resemble the foot of that large bird).
Read more growing tips at Little Bluestem Grass: A Field Guide to Planting, Care & Design. Are you trying to choose the best perennial grass for a garden? See more of our favorite species in our curated guides Grasses 101 in our Garden Design 101 guides. Read more:
(Visited 1,354 times, 5 visits today)