"The anti-trophy house" is what husband-and-wife architects Maria Berman and Brad Horn of Berman Horn Studio were aiming for when they overhauled the landscape surrounding their clients' 19th century farmhouse in Columbia County, New York.
Over a period of three years, a quirky, charming garden took shape. Low stone retaining walls hold a hillside at bay without hiding the views beyond. Taking a cue from the remodel of the house (see the interiors today on Remodelista), "we embraced the awkward, the weird, even the cute," says Berman.
"We were aiming for a modern interpretation of a country garden, kind of a mix of Gertrude Jekyll and Piet Oudolf (at least in our dreams), with soft sprawling romantic plantings that still retain some structural blocking of colors and shapes," says Berman.
Photography by Rush Jagoe, courtesy of Berman Horn Studio.
The architects replaced aging asphalt roof shingles with eastern white pine wood shingles.
Plantings around the foundation of the 2,500-square-foot farmhouse include Hydrangea paniculata, which are "awesome blowsy shrubs" when interplanted with perennials such as the dusty purplish Sedum in the front of the garden bed.
On the master plant list: a variety of purple flowering plants, including the hazy swath of Russian sage at the edge of the stone retaining wall.
"We were envisioning a slightly more modern take on a cottage garden, with the clean lines of the retaining steps holding in the generous sprawling and unruly plantings," says Berman.
The homeowners, who live in Manhattan, use the upstate farmhouse as a "half-time" retreat. "We've tried to create plantings that have interest from early spring onward, but realistically we've given predominance to mid-late summer, which is when the house is most used," says Berman.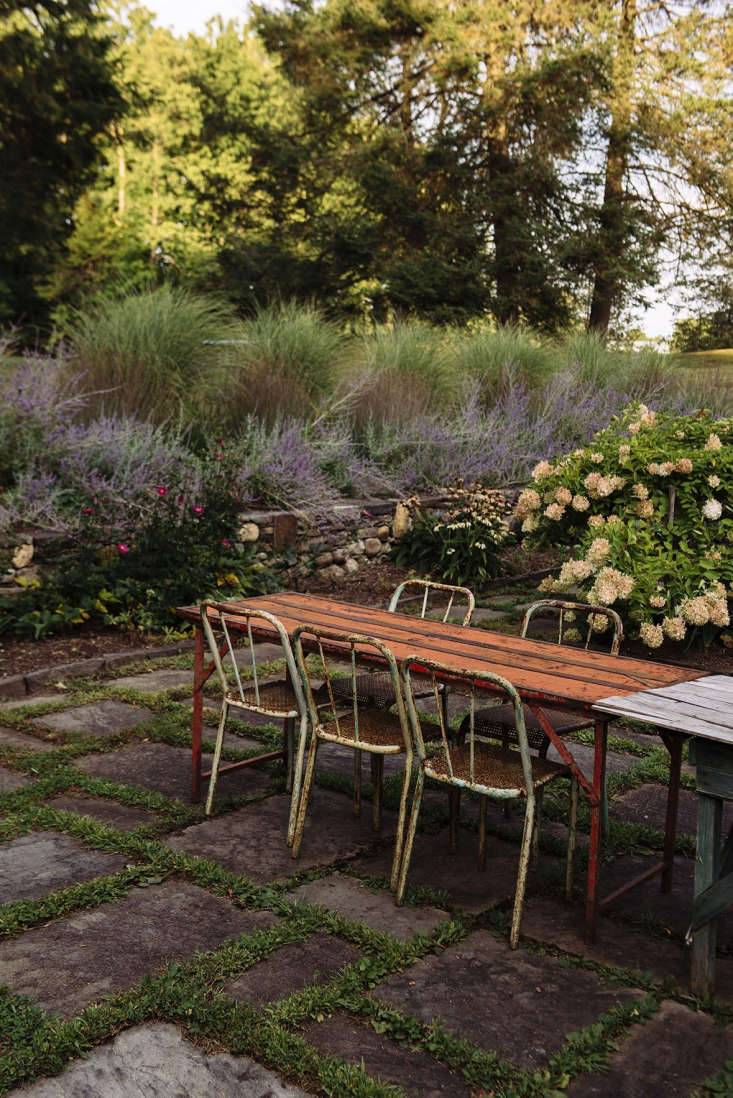 N.B.: This post is an update; it was first published September 2017.
See more of our favorite upstate New York landscape projects:
(Visited 2,355 times, 5 visits today)