Just finding your way to Trench Hill in Gloucestershire is a lesson in diligence, but your navigational skills are rewarded as soon as you enter the gate and are greeted by swaths of early spring flowers stretching as far as the eye can see.
For the past 24 years Celia and Dave Hargrave have sought to tame woodland scrub into naturalistic and colorful glades, mixing some serious horticultural skills with a few fun surprises.
Photography by Britt Willoughby Dyer.
But all that seems forgotten as your eyes dart from snowdrops to cyclamen, from epimediums to crocus, and from narcissi to hellebores, covering the ground like a richly colored parterre de broderie. "The color palette changes almost weekly," she adds.
Topiary stands like soldiers guarding the facade and the productive vegetable garden to the east.
Narrow paths thread their way through distant woodland to the west of the house and a crescendo of spring planting, including a delicate pale pink Erythronium revolutum bursting through the leaf mold.
Snowdrops, just beginning to go over in early March, comprise the larger-flowered Galanthus 'Elwesii', the double G. 'Nivalis', the delicate G. woronowii and the green-splashed G. 'Viridapice'.
Most of the narcissi are the small 'Tête à Tête' but very now and then a hot orange 'Jet Fire' pokes its head a little higher.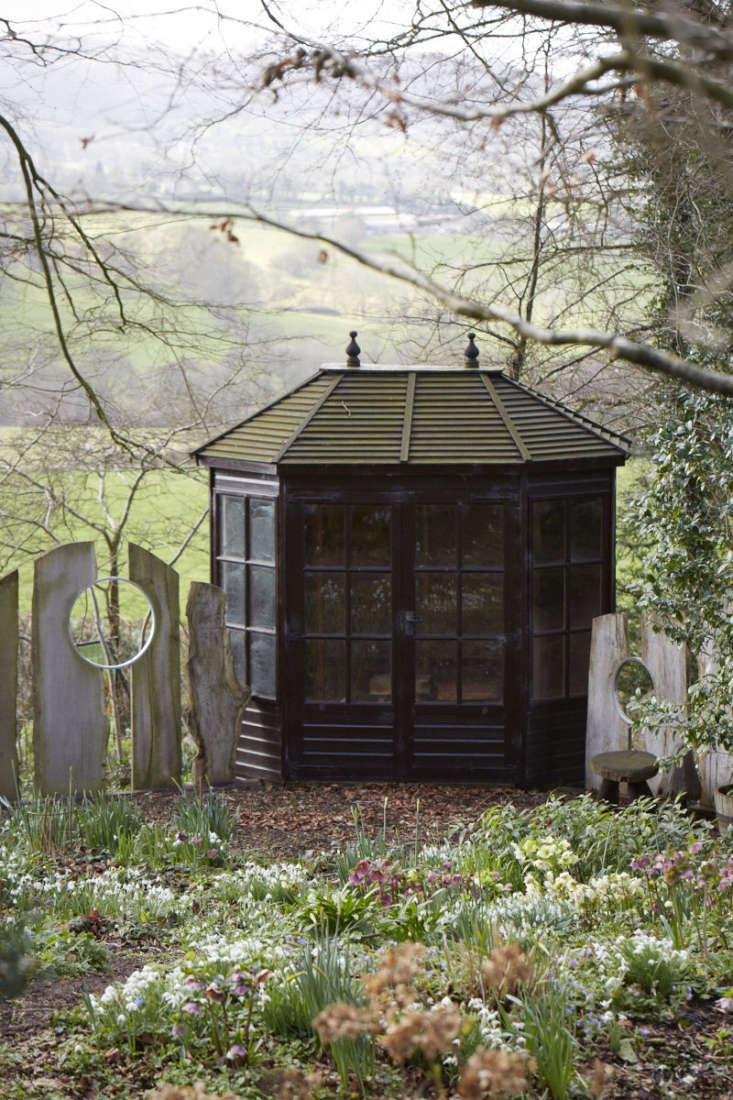 The newest addition to the garden towers over the two recently restored ponds. The trunk now houses newts, butterflies, bulrushes, dragonflies, and a Green Man. Very apt for this woodland setting.
See more growing tips in Hellebores: A Field Guide to Planting, Care & Design in our curated guides to Perennials 101. For more of our favorite springtime gardens, see:
(Visited 340 times, 1 visits today)