I'm big on activities that require very little equipment. Like running: just a pair of running shoes and you're good to go. Like roasting: just a pan and your ingredients, no machinery or extra appliances necessary.
Gardening also falls into this low-tech category. Of course, it doesn't have to. If you like that sort of thing, there's no shortage of smart sensors, weeding gadgets, and fancy tools on the market. But if you like to keep it simple, as I do, you need just a handful of tools in your arsenal to get started. In fact, you may already own some of these items (there's probably a hose lurking in your garage somewhere), but if you need to add to your tool kit, may I suggest shopping from Rejuvenation's tightly curated Tools and Hardware section? They've made it super-easy to find good-looking and durable gardening essentials.
Below, the only five gardening tools you need:
1. Hand Trowel
There are all sorts of trowels on the market—see Garden Tools: Which Trowel Is Best for You? for a run-down of different shapes and materials—but I think the narrower sort with a pointed tip is the most versatile. A workhorse in any gardener's toolbox, it can be use for digging holes and filling them back in; it can even be used for edging if you don't have a flat spade shovel.
2. Cultivator
I like this tool because it checks off a list of gardening chores: it can aerate soil (just comb the soil with it to loosen it up); mix soil with fertilizer, compost, or other amendments; and help get rid of weeds.
3. Pruners
Good pruning shears can be used for something as delicate as cutting flowers or more heavy-duty tasks like trimming shrubs. Just be sure to sharpen them every year. See DIY: How to Clean and Care for Garden Pruners.
4. Hose
Trust me, you're going to be watering your new garden much more than you care to. That's both because watering plants properly takes time and because new plantings require more water. See Your First Garden: The Right Watering Method for Your Garden for tips.
Above: The 50-Foot Water Right Garden Hose is free of toxic chemicals and comes in two colors; currently $55 at Rejuvenation.
5. Wheelbarrow
My first year gardening, I didn't have a wheelbarrow or cart to transport soil and mulch. Instead, I'd lug bag after bag to my garden. I wish I had used a cart instead; my back would have been so thankful. See 10 Easy Pieces: Wheelbarrows.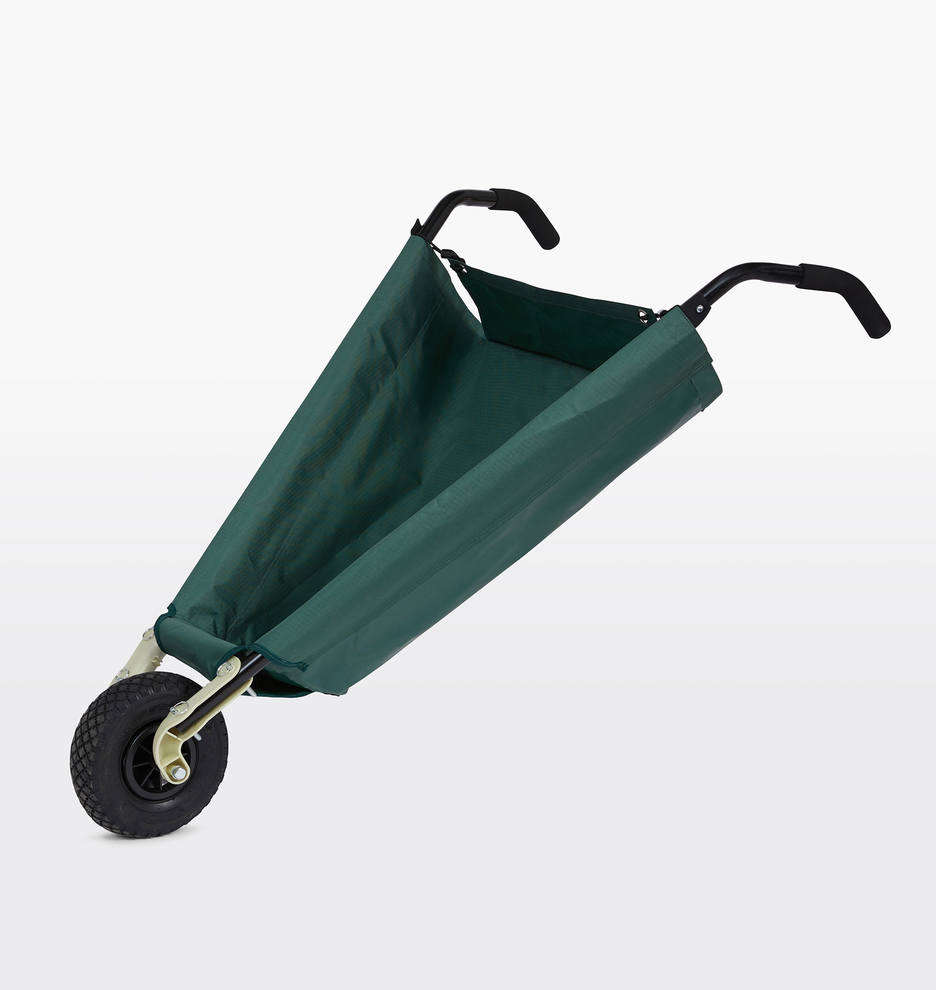 For more on beginner gardening, see:
(Visited 118 times, 1 visits today)