Spring sunshine gives us the DIY design bug, bad. Here are 19 easy DIY projects our editors swear by–we've done them all at least once, outdoors or in–with step-by-step instructions for each:
DIY Indoor Outdoor Living
Above: After a quick trip to the hardware store to get a dropcloth and some hooks, Alexa made a rather glamorous DIY Instant Hammock.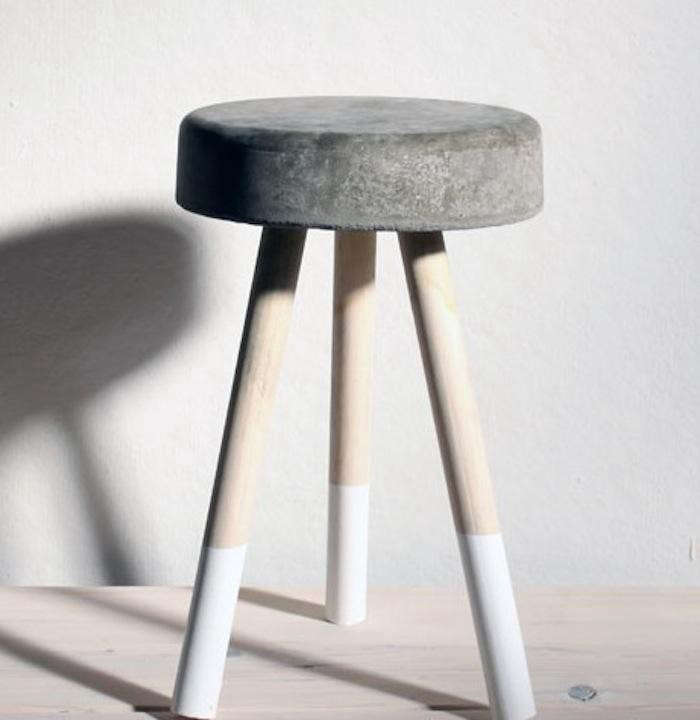 Above: Izabella figured out it only costs $5 to make a stylish DIY Concrete Stool.
Above: Justine collected shells on the shore at Cape Cod to make a DIY Razor Clam Pendant Light.
Above: Dalilah made patio planters in DIY on a Budget: Mini Concrete Planters for $30.
Above: Meredith built her own DIY Custom Window Boxes with lumber and black stain.
DIY Spring-Flowering Branches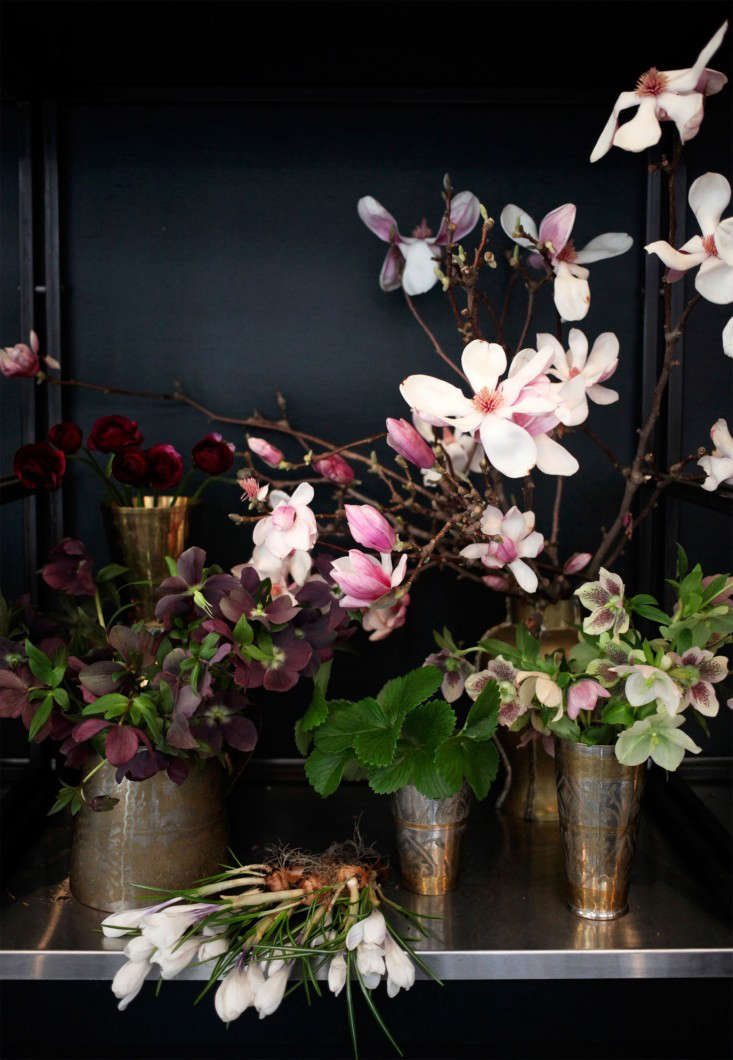 Above: Inspired by working side by side with White House florist Emily Thompson, Sophia used spring flowering branches to arrange DIY Magnolias and More, with Emily Thompson.
Above: Justine figured out how to extend the life of woody flowering branches with an angled cut when she made her Ode to Spring DIY Bouquet.
Above: The Magical Powers of DIY White Cherry Blossoms transformed Erin's tiny Brooklyn apartment into a fairyland of flowers.
Above: In Flower Arranging 101, Erin experimented with a homemade flower frog to hold stems in place in a simple vase.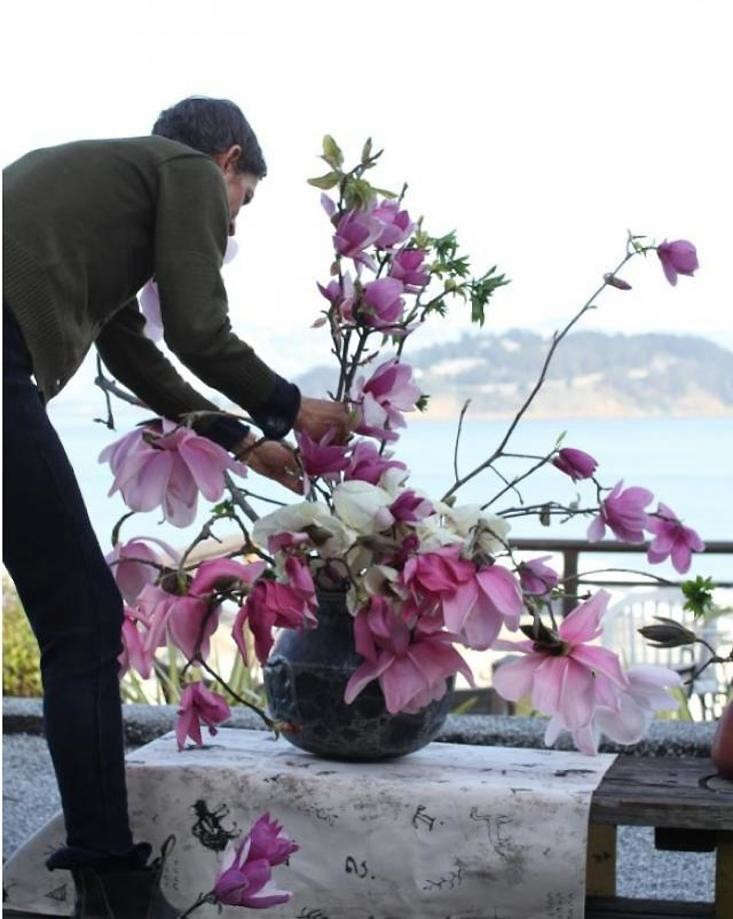 Above: Fearless flower forager Louesa Roebuck taught Sarah the easy way to make a DIY: Ikebana Arrangement with Magnolias.
DIY Quick-Fix Decor
Above: It took the better part of two days, but Michelle is glad she lined a sideboard drawer with silvercloth to make a DIY Custom Silverware Drawer Insert.
Above: With a few strands of wire and a pair of needle-nose pliers, Erin made a DIY Black Wire Hanging Vase that looks at home in every room of her apartment.
Above: Alexa's kitchen knives are display worthy, so she made a DIY Wall Mounted Leather Knife Rack for them.
Above: Erin learned that a DIY Woven Doormat requires 100 feet of rope (and garden gloves).
Above: Here are step-by-step instructions to make Michelle's easy DIY Succulents Terrarium.
DIY Garden Style
Above: With $15 of supplies, Justine made her own DIY Waxed Canvas Tote.
Above: Sarah Waldo Jagger came up with a beginner's sewing pattern so we could make our own DIY Roll-Up Gardener's Tool Aprons.
DIY Indoor Gardens
Above: Cheryl potted some easy modern DIY: No-Fuss Bonsai for Beginners.
Above: Justine and her kids grew an indoor DIY Compost Garden on the windowsill.
Above: Erin found the perfect DIY Low Light Houseplant.
(Visited 26 times, 1 visits today)