If you, like me, have suddenly become a reluctant home schooler, try to stay away from social media, where you'll likely encounter post after post of homemade color-coded daily schedules and pictures of happy, compliant kids staring at laptops. It may just send a slacker-leaning, work-from-home parent over the edge.
That said, I did read some sage advice on Facebook the other day. My friend, Sabrina Funk, who's been home-schooling her children in Cleveland, Ohio, for years now, wrote a level-headed post about the new reality so many of us are facing: "If I had one piece of advice to give that will save you a lot of stress from the beginning, it would be: Don't try to replicate the learning that they do in school at home. Schedules are great if they give you piece of mind, but if you are like me and they make you feel like a failure from the beginning, then don't do them. Flexibility is your best friend."
Thank you for that, Sabrina.
And with that in mind, here are some of our favorite non-academic, kid-friendly DIY projects you can do (or not do) at home, whenever you can find a free moment. All of them utilize things found in nature, many of them sourced from just outside your door. Best of all, some of these projects may require nothing from you at all (other than simple instructions).
Here, nine favorite DIY projects from our archives:
1. Construct a bird feeder.
2. Make a mud pie.
3. Concoct a spa treatment.
4. Grow celery from its root.
5. Create an art print from plants.
6. Throw a seed bomb.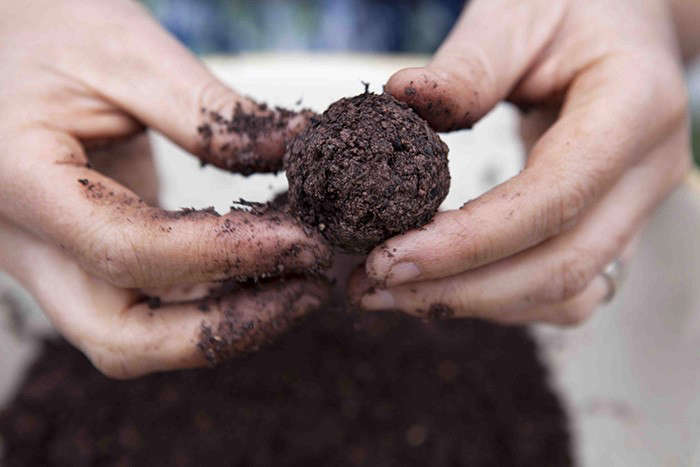 7. Paint a stone doorstop.
8. Forage for table decor.
9. Build a nest.
For more kid-related content, see:
(Visited 258 times, 1 visits today)