Let's take turns pushing each other on the swings.
Suitable for children of all ages, London-based product designer Max Frommeld's compact backyard playground offers as much fun as you'd find at a park, plus a sandbox with a tight-fitting lid to thwart the neighborhood cats:
Photography via Max Frommeld.
Above: The playground is constructed of wood, steel, and engineering plastic (plus a few lengths of rope).
Above: The slide is made of stainless steel, with rolled edges.
Above: The platform above the slide has a safety wall.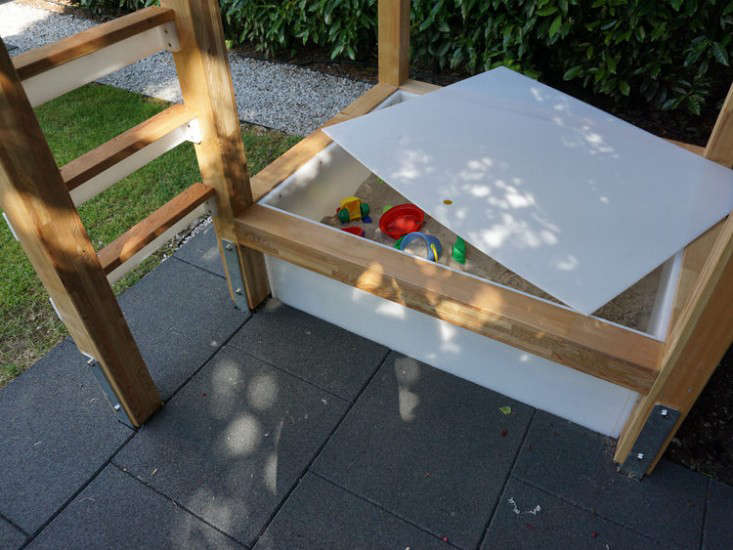 Above: Tucked beneath the slide is a lidded sandbox.
Above: A seven-rung ladder leads to the platform above the slide.
Above: In addition to the slide and sandbox, the playground has two swings, two bars, and a rope climbing net suspended from the wooden frame.
(Visited 428 times, 1 visits today)