When it comes to sunscreen, I admit to being cranky. First there's the way it makes me feel: sticky and grimy–and that's before I've spent the day in the garden. Then there are all of the acronyms, numbers, and utterly unpronounceable ingredients that I'm expected to parse.
As someone who's cautious about the products I use on my skin, I have had moments when going without sunscreen has seemed like the lesser of evils. Choosing to stay out of the hottest sun and wearing protective clothing are certainly viable sun protection options—and a good thing to do even with sunscreen—but it's important to know a thing or two about the white stuff. And, alas, to wear it.
According to the Skin Cancer Foundation, non-melanoma skin cancer is currently the number-one form of cancer in the US: one in five Americans develop skin cancer over the course of a lifetime. Whether we like it or not, sunscreen is a necessary component of our daily routine.
Here are a few helpful guidelines for what to pack in your beach bag or garden tote.
Photography by Erin Boyle.
1. Buy sunscreen labeled UVA/UVB broad spectrum.
The FDA requires products labeled "broad spectrum" or "full spectrum" to protect against both UVA and UVB rays. The Skin Cancer Foundation explains that "UVB rays are the chief culprit behind sunburn, while UVA rays, which penetrate the skin more deeply, are associated with wrinkling, leathering, sagging, and other light-induced effects of aging."
2. Use SPF 15 or above.
According to the Skin Cancer Foundation, "SPF—or Sun Protection Factor—is a measure of a sunscreen's ability to prevent UVB from damaging the skin." An easy guideline: SPF 15 filters out approximately 93 percent of all incoming UVB rays, SPF 30 keeps out 97 percent, and SPF 50 keeps out 98 percent. Start protecting your skin early: sunscreen should be used by everyone, including infants ages six months and up (consult your pediatrician for recommendations).
3. Know your options.
As a general rule, sunscreen falls into two categories: physical sunscreens and chemical sunscreens. If you're like me and wary of chemical ingredients, you can opt for a sunscreen with physical blockers like zinc oxide, which are generally considered to be safer than chemical blockers. The downside to these sunscreens is the white film they tend to leave behind.
4. Put on more than you think you need.
5. Reapply often.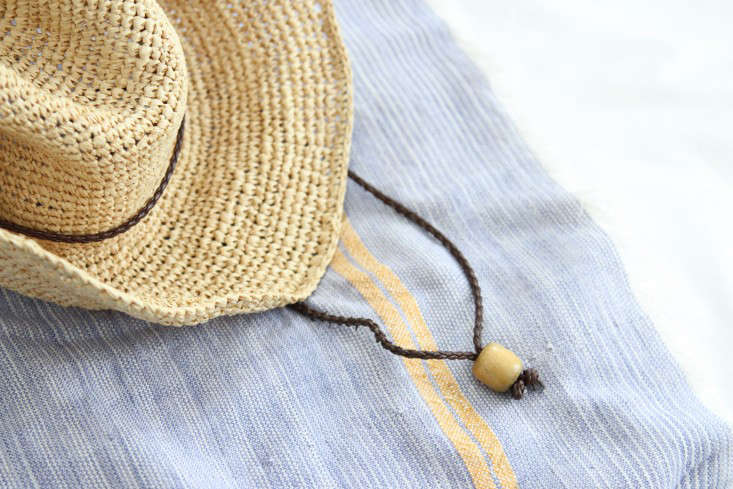 The Skin Cancer Foundation recommends reapplying sunscreen every two hours and more frequently if you're sweating or swimming.
Looking for relief from a sunburn? See DIY: A Soothing Sunburn Cure (with a Secret Ingredient).
(Visited 108 times, 1 visits today)