The winner of the 2017 Gardenista Considered Design Awards Best Outdoor Living Space is Marie-Helene Attwood of Edible Petals for the Creane-Peyton Residence in Brooklyn.
The project was chosen as a finalist by guest judge Deborah Needleman, who called it "a nice, multiple-use space for a family to dine in and relax."
N.B. This is the second of eight posts spotlighting the winners of the 2017 Gardenista Considered Design Awards. Go to this year's Considered Design Awards page to see all the entries, finalists, and winners, and have a look at the Remodelista Considered Design Awards, too.
Photography by Shannon Greer.
Edible Petals' Design Statement: "The transformation of a dark backyard into a space filled with light, flowers, and play for the owners and their children."
Q: What does your firm specialize in?
A: We make gardens for people and companies with strong and passionate ideas about outdoor spaces.
Q: Who worked on the winning project?
A: Every garden is a collaboration, with a back-and-forth dialogue between the design, the site, and the owner. Dmitrii Rumiantcev of DiMastery, Jameal Fearon, James Davis, and Sam Dawdry of J&S Customs worked on the carpentry; Rosanna Herrero and Kathleen Ernsting installed and planted perennials and bulbs in the thousands, and the entire crew at Arborpolitan removed large invasive maples and ground the stumps.
Q: What were your practical goals for the project?
A: The clients, Kyle Creane and Gaines Peyton, really wanted the backyard to be an adventure space for their children; a place to play after school, but still beautiful. The challenge was to fit everything into 800 square feet: a dining area, a private terrace for the rental apartment, a playground for the children, a quiet corner to have a cup of coffee, and integrating all these into a dramatic, highly-designed whole. Gaines is the co-owner of the Sears-Peyton gallery in Chelsea, and has a gorgeous art-filled house; I wanted the outdoor space to rise to this standard.
Q: What solutions did you find to your design problems?
A: By installing the trampoline at grade, we were able to plant quite closely. Every planter serves a double duty as screen or safety railings. I wanted the children to be able to play without the parents having to referee, or the plants to be in the way.
Q: What are your favorite features of the project?
A: I love the limelight hydrangea alley, and the use of pea gravel throughout, which contrast strongly with the dark painted fence. It's a bit of formality to frame the wildness inside.
Q: If your project was a celebrity, who would it be?
A: Meryl Streep, for the ability to be everything to everybody, with style.
Q: What is your favorite local shop or garden nursery?
A: Most of the plants featured came from my favorite nursery in Brooklyn, Gowanus Nursery.
Q: Where do you get your design inspiration?
A: Absolutely everywhere. I am a great fan of the showrooms at Ikea in Red Hook, for their ability to pack an entire apartment in 600 or 700 square feet. A typical brownstone backyard is about the same size, and ideally has all the functions of an apartment: places to eat, rest, lounge, and play. I can't walk the streets or travel without taking pictures of color or texture combinations, and everywhere I go on vacation, I visit the local botanical garden.
Before
Q: Which garden designers, gardeners, or landscape architects do you admire?
A: I love the work of Piet Oudolf and Dan Pearson for their naturalistic appearance and strong seasonality.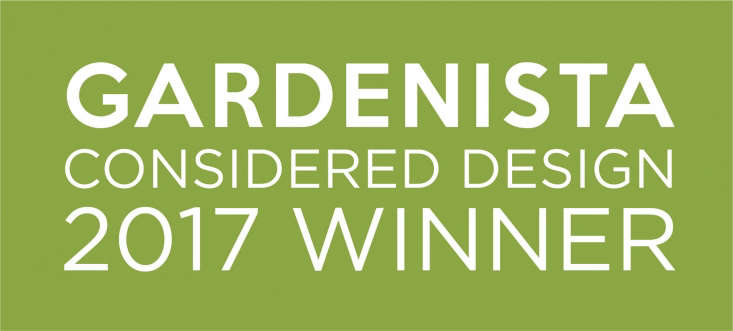 You need to login or register to view and manage your bookmarks.