The winner of the 2017 Gardenista Considered Design Awards Best Edible Garden is Kayla Haupt of Under a Tin Roof in Kalona, Iowa.
Haupt's project was chosen as a finalist by Gardenista editor Michelle Slatalla, who said of the project, "The family that gardens together eats delicious salads together, and this beautiful edible garden is proof of that. Organic growing methods, a greenhouse made of reclaimed windows, and free range chickens are on my own edible garden wish list, as well."
N.B. This is the first of eight posts spotlighting the winners of the 2017 Gardenista Considered Design Awards. Go to this year's Considered Design Awards page to see all the entries, finalists, and winners, and have a look at the Remodelista Considered Design Awards, too.
Photography by Kayla Haupt.
Under a Tin Roof's Design Statement: "The Under A Tin Roof residential homestead was started after a family passion to grow their own food began early in the year. With a collection of creative engineering, design, and love of plants and sustainability, the homestead grew into a garden and greenhouse."
Q: Where do you live?
A: We live in eastern Iowa, in a small farming community of about 2,500 people, half of which are Amish. We see a lot of inspiring farm settings and landscape design daily, so it was a no-brainer to try a hand at it ourselves. Our garden is located in our backyard—a residential property just under an acre. We were extremely lucky to have been given amazing soil for growing and already established trees.
Q: What were your practical goals for the project?
A: We knew that we wanted to change our lifestyle to one that was more sustainable, and the garden was truly the first step in that process. Our aim was to create a kitchen garden that could provide food for our family throughout the entire year, a place where we could teach ourselves the art of growing our own food. We never thought that it would be this successful!
Q: What solutions did you find to your design problems?
A: Most of our design problems stemmed from trying to keep a budget, like building our greenhouse out of reclaimed windows. Using antique items can end up being more expensive than you bargained for. With luck, we were able to get past that burden by finding over half of the windows in the greenhouse for a dollar apiece and being gifted the rest from friends.
Q: What advice do you have for someone undertaking a similar project?
A: Just go for it! To create a garden that is functional to you and your family is entirely based upon your preferences. If you want to change your lifestyle, eat more vegetables, spend less time at the grocery store, then you have be willing to take the time to teach yourself the steps. You have to have a brewing passion for this type of life, or else you'll let it fall to the wayside. I spend a majority of my days researching all I can about how to work our garden; if that passion did not exist, neither would our produce.
Q: What is your day job?
A: I am a blogger and contemporary fiber artist. I'm also a single, stay-at-home mom.
Q: What is your favorite local shop or garden nursery?
A: We have two adorable little Amish nurseries here in town. One is called Maple Avenue Greenhouse and the other is Southwest Valley Greenhouse. Both have amazing quality plants of all kinds; that's where I head when I have need of a new succulent.
Q: Where do you get your design inspiration?
A: We were really inspired after looking into the gardens of Colonial Williamsburg. We wanted something classic, a little rustic, with our own modern touches. Our greenhouse, with the reclaimed windows, has a great antique vibe. We loved the idea of the picket fence, but were scared that if we painted it white, everything would look too perfect. We kept the cedar bare and hope to have that perfect weathered look within the next few years. This is very evident in the replica gardens of the 18th century. They were organized, but did not make everything flashy.
Q: What are your favorite features of the project?
A: I love our greenhouse, especially from the inside. Every time I step in, I feel like getting to work on something, whether that's planting new seeds or tending to my succulents. We've been able to start all of the plants in our garden in that tiny thing, and I still get excited every time I see new growth popping up from under the soil.
Q: What was your biggest splurge?
A: The picket fence. We knew that we needed a way to keep the abundance of neighborhood rabbits at bay. At first, we were going to line the entire plot with marigolds and other flowers to hopefully prevent their entry, but decided that we would eventually need everything to be fenced in. I am so glad that we did, even though it did cost a pretty penny for an entire cedar fence, because it's kept the rabbits out and is so pretty to look at. So worth it!
Finally, learn how to successfully design and create an edible garden with our Hardscaping 101: Edible Gardens guide.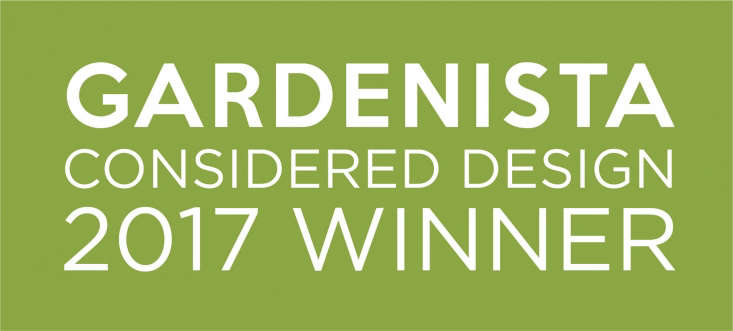 (Visited 209 times, 1 visits today)