London architects Haworth Tompkins found an ingenious way to to honor history–by building a new music studio inside the ruins of a tiny dovecote on the Suffolk coast of England. 
A dilapidated brick pigeon house seemed, at first, beyond salvation on the campus of performance arts center Aldeburgh Music, where a collection of crumbling Victorian-era brick industrial buildings has been rebuilt over time. But concert patrons and students had a particular affection for the tiny structure. When it came time to decide its fate, the architects came up with a plan to preserve and honor the historical ruin–while simultaneously transforming it into a modern music studio. Inside are simple plywood walls and a piano.
Read on for before and after photos of the rehab project that saved the tiny brick building:
Photographs by Philip Vile courtesy of Haworth Tompkins.
Above: London-based architects Haworth Tompkins designed a new corten steel building, fabricated on site and placed inside the shell of the former dovecote. Built to the dimensions of the old building, the corten structure has openings for doors and windows matching those of the dovecote. 
For more ways to use corten steel, see Rust Never Sleeps: 8 Surprising Ways to Use Steel in the Garden.
Before
Above: The Victorian brick dovecote deteriorated over time and finally collapsed in the 1970s.
Above: Each corten panel of the new structure was individually fabricated. Then the shell was welded together on site. A crane lifted it and gently settled it inside the shell of the old building.
After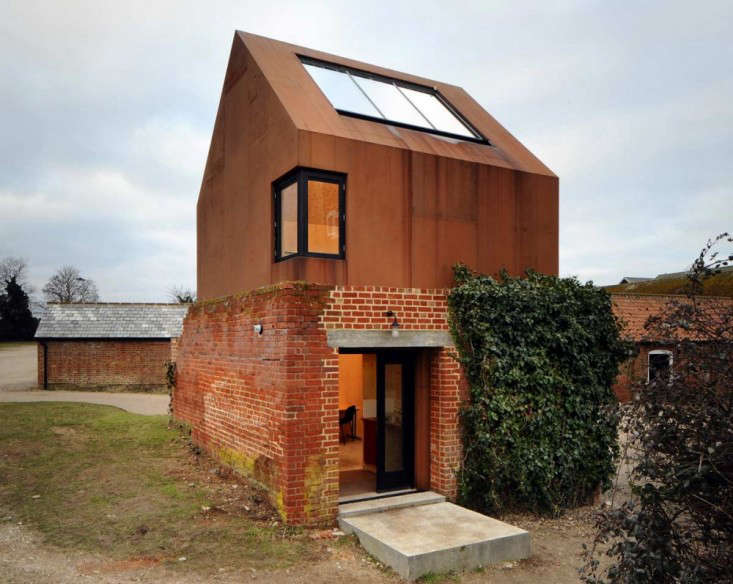 Above: Recreating the original structure did not make sense–the campus was not in need of a dovecote–so the architects found an interesting solution to the question of historical preservation.
Above: Though brand new, the simple form of the corten structure evokes the shape of the old building and blends in on the Victorian-era campus.
Above: Little was done to the existing brick except for minimal structural repairs. The builders added drainage measures to ensure water wouldn't collect between the two structures.
Above: Even the rusting window grills remain, flanking either side of a door.
Above: Existing vegetation was allowed to continue growing over the brick structure.
Above: Inside the corten shell is a timber box made of spruce plywood.
Above: Simple interiors: concrete floors, plywood walls, and a piano.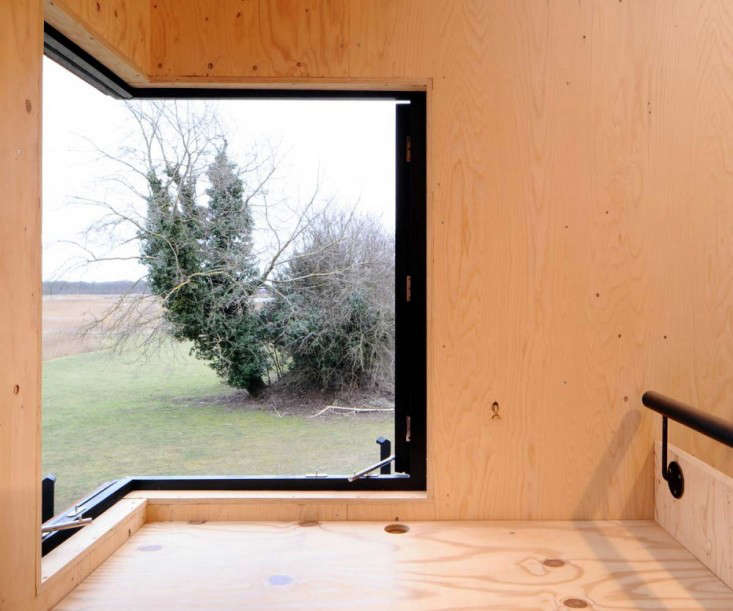 Above: The corner window opens completely, overlooking marshes toward the sea.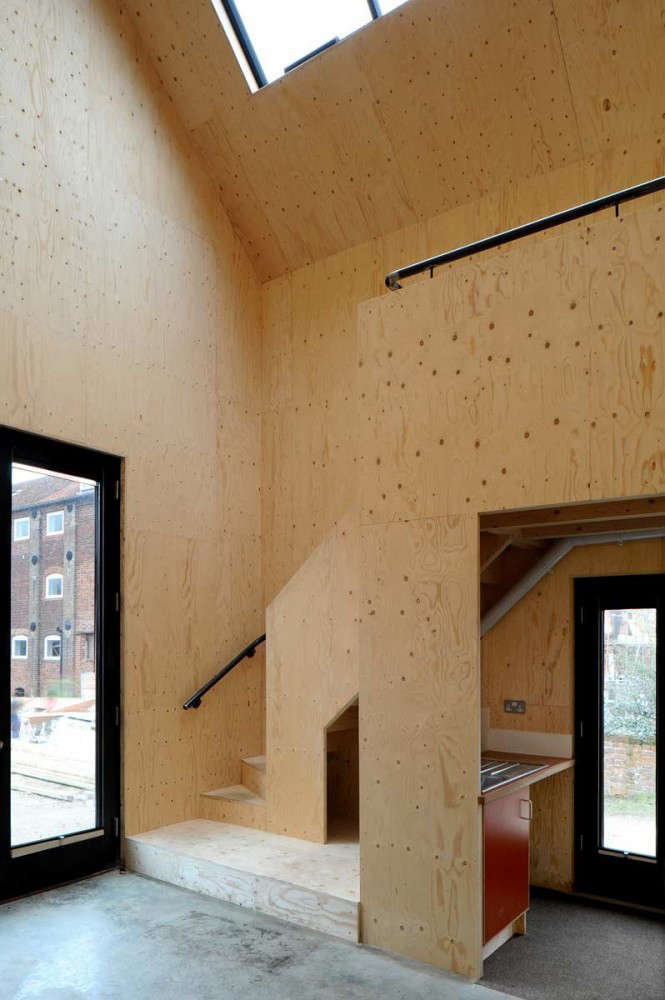 Above: Though the structure lacks a bathroom, the architects managed to fit in a tiny kitchen.
Above: A large north-facing window allows generous light for working artists.
Visit more of our favorite outbuildings in Black and White Orangery, Scandi Style; and A Tuscan Cliffside Aerie.
You need to login or register to view and manage your bookmarks.