A kitchen garden isn't usually the first area to be tackled when a complete house and garden remodel gets underway but in the bucolic setting of West Sussex, garden designer Annie Guilfoyle of Creative Landscapes was called upon to do just that. While the existing red brick house was razed to the ground and a new one built, Guilfoyle created a three-tiered kitchen garden on a steep slope to the side of the property. We take a closer look.
Photography courtesy of Annie Guilfoyle.
The area had already been used as a vegetable garden, but one of the first tasks was to make this sloping site more workable by installing three terraced areas. At the top a cutting garden was created with a pond and a seat to take in the far-reaching countryside views.
Before
Instead of the towering hedge, a more attractive beech hedge was planted along with rabbit-proof fencing to protect crops.
After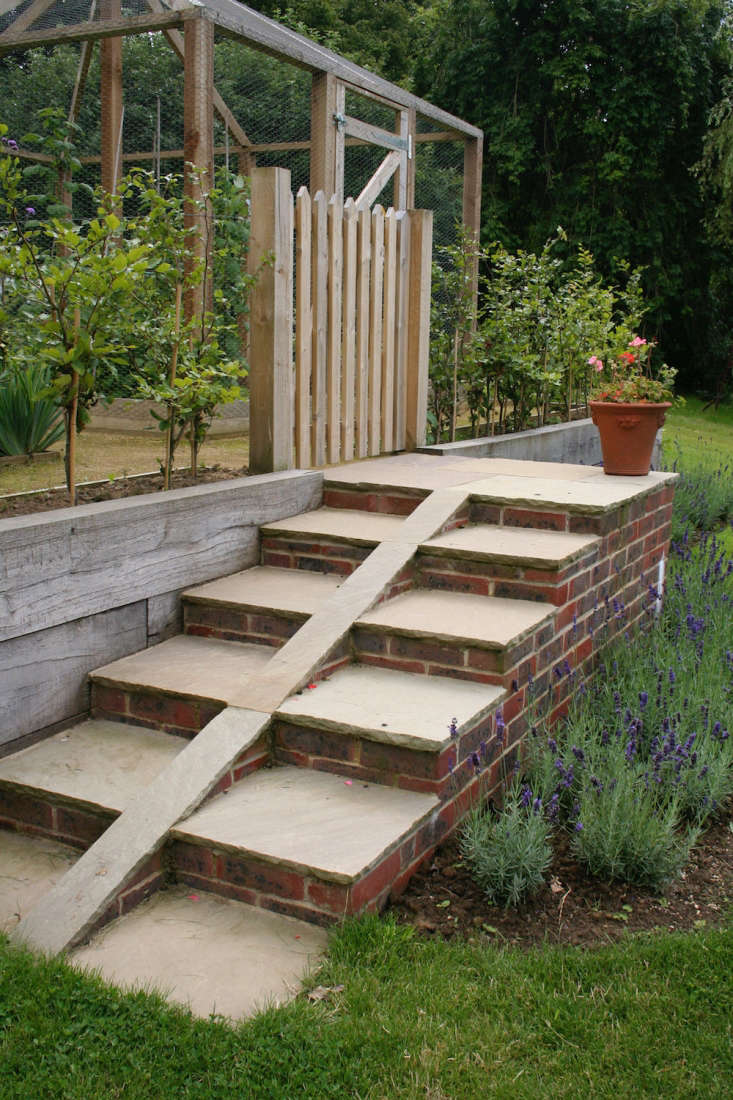 The retaining walls around each area are made from oak sleepers that double as planters for espalier fruit trees, which will not take up much space but will provide visual interest and, of course, more produce.
Guilfoyle sketched a simple design and her contractor built it, adding a finial on the top as a final flourish. The inside of the cage has a central gravel path for access.
(Visited 812 times, 2 visits today)