Bliss irises, developed during or just after World War One, belong to the Lost Generation. They show subtle variations of color that strongly evoke an early 20th century palette: a certain combination of crushed silk, velvet, and plush evokes the colors of an Edwardian drawing room, or the tea dress worn by a girl whose fiancé is poisoned before dinner in an Agatha Christie novel.
Flower fashions come and go, and the tall bearded irises of Arthur Bliss are having a moment. Bliss, a highly regarded iris breeder whose deafness kept him out of the war, developed varieties that are not only pleasantly dated in color, they also have simpler and more dignified shapes than some newer varieties seen at shows.
A descendent of Arthur Bliss, Anne Milner keeps the national collection of Bliss irises in Gloucestershire. "The more classical forms are more popular than they were," she says. "I suspect that some of the newest breeding is too fussy for many people."
We visited recently, when the irises were at their peak:
Photography by Britt Willoughby Dyer, for Gardenista.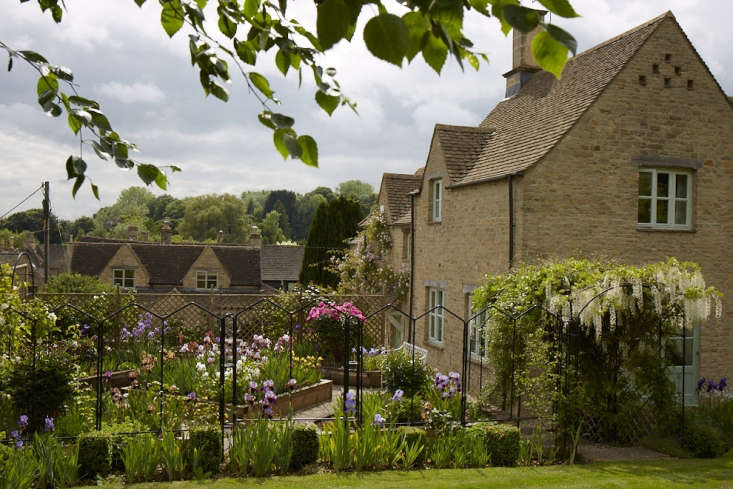 Above: Along with Sarah Cook and her national collection of Cedric Morris irises, developed over the last two decades, Anne Milner's collection of Bliss irises are a bridge to the past.
It is the expansive petals, the standards and falls, that find their ultimate expression in the tall bearded iris. The stubbly beard also sets them apart, providing a further shot of color and texture. Other irises play the minor keys; these are major.
Tall beardies are icons on both sides of the Atlantic. The Historic Iris Preservation Society has been instrumental in keeping the progeny of early 20th centuries in the plant catalogs and is a good resource for tracking down heirloom varieties.
For the background on Cedric Morris and his irises of the 1940s and '50s, see: The Mystery of the Missing Irises: Have You Seen Any of these Varieties?.
Bliss's advances in iris genetics have had a great influence on modern plant breeding, with 'Dominion' in 1917 his breakthrough plant. It set a new, more dependable, standard and with its wider petals is a key ancestor of modern irises.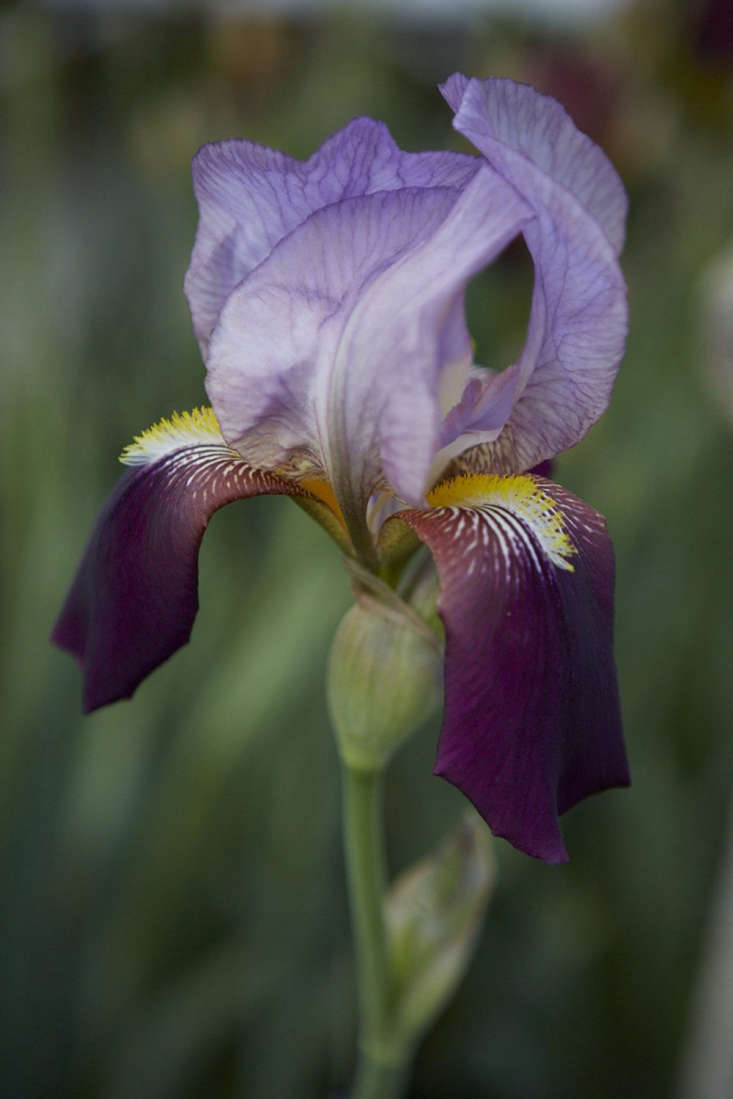 The collection of Bliss irises overseen by Anne Milner is not complete but is slowly growing. As with the desirable irises bred by Cedric Morris, many have vanished over the years but "possibles" show up. There is a list of these, with pictures, on the website.
As for showing tall bearded irises at their best advantage, the advice of contemporaries is useful. From Vita Sackville-West, quoted in the excellent book Vita Sackville-West's Sissinghurst: "Stately in their bearing, the irises look their best on either side of a flagged path," continuing: "The grey of the flat stones sets off both their colour and their contrasting height."
For more of Vita's thoughts, see: Required Reading: Vita Sackville-West's Sissinghurst.
English plantswoman Margery Fish, writing in 1956, concurs: "Irises are excellent with other plants in a small stone formal garden."
Margery Fish again, in the indispensable book We Made a Garden, notes: "The foliage of irises is so beautiful at all times that a clump here and there among other plants is a great help in creating a harmonious planting."
Small amounts of Bliss irises are available from Anne Milner; see the Bliss Irises site for details. stocks Cedric Morris's 'Edward of Windsor' (named after the abdicated King) is available from Woottens in Suffolk.
See also: Shopper's Diary: The Iris Fields of Woottens of Wenhaston.
Finally, get more ideas on how to successfully plant, grow, and care for iris with our Iris: A Field Guide.
Interested in other bulbs and tubers for your garden or indoor space? Get more ideas on how to plant, grow, and care for various bulbs and tubers with our Bulbs & Tubers: A Field Guide.
(Visited 178 times, 1 visits today)