Rainy days can be the best time to visit a garden, as photographer Laure Joliet reminded us when she and her mother recently visited the collection of more than 3,000 succulents inside the Huntington Botanical Gardens greenhouse in Pasadena. Luckily she took her camera along.
We spotted these photos on Joliet's blog At Home at Home, where she wrote, "I love (am obsessed with?) greenhouses and plants and I've made a career (at least partially) of taking soft, quiet images and still I had to flex something in me to settle in and just quickly want to move on to the next thing." Let's settle in with her for a look:
Photographs by Laure Joliet.
Above: The Desert Garden Conservatory at the Huntington Botanical Gardens protects a collection of more than 3,000 succulents from cold temperatures and rain (yes, both conditions actually exist in southern California).
Above: Says Joliet, "I was reminded how fleeting all this is. All these minutes that can so easily blur into the next. And so I looked."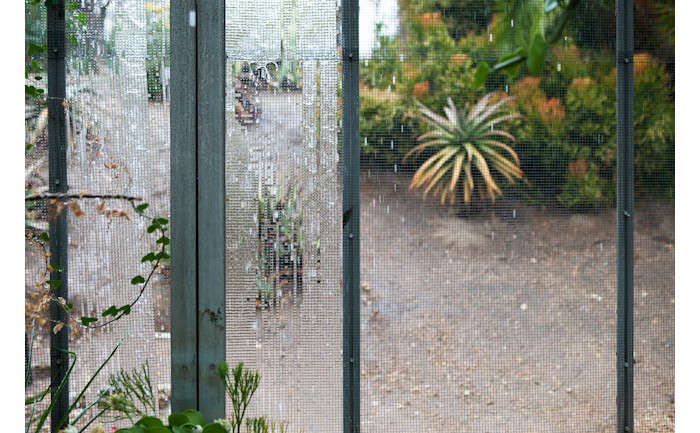 Above: In addition to the greenhouse, the Huntington Botanical Gardens occupy 207 acres.
Above: The cacti include a melon thistle, which was the first cactus to arrive in Europe.
Above: The greenhouse has a large collection of pincushion cacti.
Above: The oldest plant in the greenhouse has been there for 85 years; the Pachypodium horombense was collected in the wild in Madagascar in 1928.
Above: Many of the plants in the collection are rare or endangered species; the collections encompasses plants from deserts worldwide.
Above: See more of the Huntington's gardens at Escape to a Desert Garden, Pasadena Edition.
Need directions?
(Visited 95 times, 1 visits today)