Made of sturdy brass, an old-fashioned rotating sprinkler has no moving parts to wear out. Attach it to a hose and let the lawn games begin: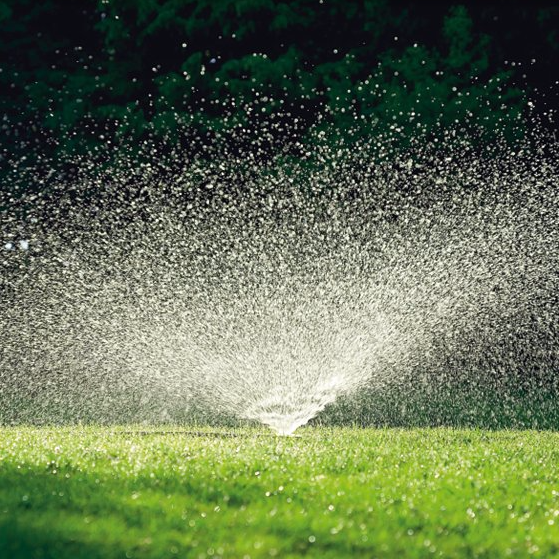 Above: A Brass Turned Sprinkler will spray water into the air in a circular pattern. "This is the perfect sprinkler for those parts of your garden where a rather narrow, but precision-adjustable sprinkling water radius is required: all you have to do is regulate the flow of water from the tap," says Germany-based home and garden shop Manufactum. It is €68 (approximately $75 US).
Above: "Here, for engineering enthusiasts, are the details: water is forced in from the side and, inside the circular casing, begins to whiz round in ever-decreasing circles," notes Manufactum. "While all this is happening, a clever little piece of metal in the middle diverts the stream in an upward direction—natural technology at its simplest and most brilliant."

For more irrigation ideas, see Hardscaping 101: Drip Irrigation and 10 Easy Pieces: Water Wands.
(Visited 305 times, 1 visits today)