In early spring, an excellent way to water fragile seedlings and new plant shoots is with a gentle drenching spray that tricks them into thinking they're enjoying a light rain shower. Enter the watering wand, also known as the water lance, the garden sprayer, and the long-handled plant mister.
When shopping for a water wand, look for a length that fits your space (on a tiny patio, a 36-inch-long sprayer may be awkward to maneuver) and well-made fittings to prevent leaks. Your wrists don't need to be misted.
We've rounded up 10 water wands with different features—from trigger handles to ergonomic handles to solid brass sprinkler heads—at a variety of price points. From high to low, here are 10 water wands: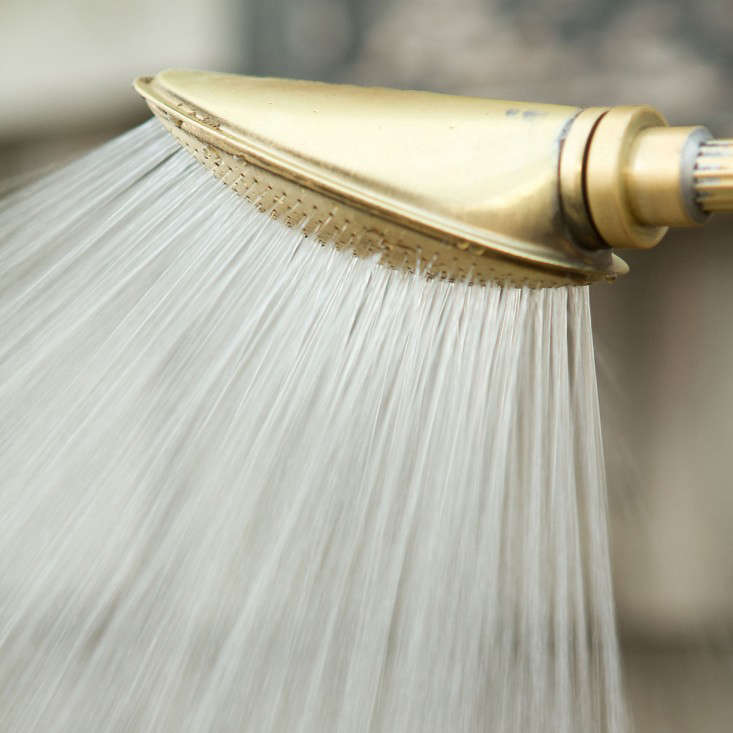 Above: What you want: an easily adjustable flow of water so you can target a spray, gentle mist, or simulated rain shower on plants. The Haws Brass Watering Lance ($88 from Terrain) has an adjustable on-off toggle switch.
Above: A Haws Brass Watering Lance  is 24 inches long and has a solid brass watering head. (This high-quality classic design is our favorite of the bunch.)
Above: A Modern Watering Wand is made of chrome plated aluminum and has a walnut handle. It measures 21 inches long and is $47.99 from Rejuvenation.
Above: Available with three handle lengths (from 16 to 36 inches), Professional Watering Wands by Dramm can be customized with either a small or large water breaker. Prices range from $47.55 to $58.55 at The Garden Tool Company.
Above: From Westward, a 32-inch-long Water Nozzle Wand is $21.61 from Grainger.
Above: With a squeeze trigger (and trigger lock to prevent hand fatigue), an Easy-Flow Water Wand is 33 inches long and is $24.95 from Gardener's Supply.
Above: Made in Wisconsin, a One-Touch Aluminum Water Wand has a simple valve you can open and close with a thumb and is available in two sizes, 17 inches long and 38 inches long; it's $34 or $42 depending on size from Terrain.
Above: A Small Watering Wand is the right tool for watering container plants on a balcony or narrow shelves; its 9.75-inch length makes it easy to maneuver in a tight spot. Assembled in the US, it is chrome with a walnut handle; $124.99 from Rejuvenation.
Above: A Lightweight Spray Wand is 37 inches long and has a rubberized grip and thumb lever to adjust flow; $46.50 from Lee Valley.
Above: With a gentle stream that is recommended for bonsai plants, a 24-inch Fogg-It Sprayer has a mister nozzle as well as a watering setting; $24.95 from Eastern Leaf.
Above: A 36-inch Rainmaker Watering Wand has an ergonomic grip handle and an adjustable spray head with 10 settings; $18.95 from Sunlight Supply.
Upgrading your supplies before the season starts? See 10 Easy Pieces: Retractable Garden Hoses and An Elegant Way to Protect Plants from a Hose.
(Visited 480 times, 2 visits today)