Ben and Laura Masters recently opened Seattle-based Scout, an outdoor goods shop, inspired by gear from Masters' childhood. One item in particular caught our attention: The Field Bed, made in the US from organic denim with Japanese chambray interior. Ben refers to it as a cowboy bed roll; simply a blanket that rolls up by use of a strap. For more information, go to Scout.
Above: The Field Bed is $487 from Scout.
Above: The sleeping bed comes with a tie-down strap made from leather.
'
Above: The Field Bed features climashield APEX insulation, rated to withstand temperatures as low as 20ºF.
Above: Ben Masters carrying his Field Bed.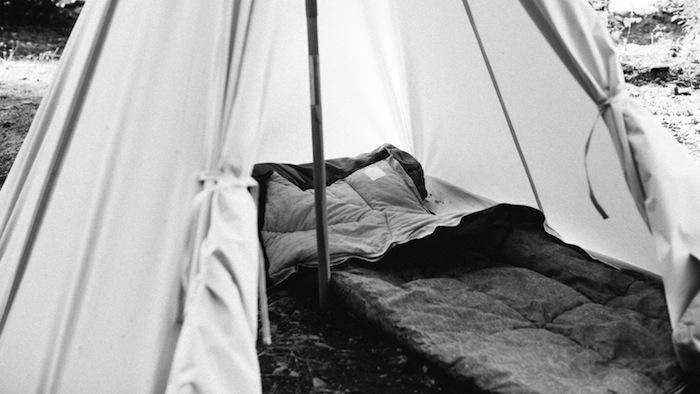 Above: The Single Pole Tent in natural sunforger canvas and the Field Bed, both by Scout.
N.B.: Looking for more outdoor items? Here are 28 more Outdoor Accessories.
(Visited 57 times, 1 visits today)