Vertical gardens don't have to be limited to a wall or fence. Support your climbing plants and add ornament to your garden with a tuteur.
"Tuteur" is the French word for "trainer." In this case, it's a trainer of vines or other climbing plants that otherwise would not have a vertical surface to grab. Photograph by Kendra Wilson for Gardenista.
Often seen in traditional French gardens, tuteurs are generally pyramidal. How do they differ from obelisks? Obelisks tend to be more rectangular in shape; however the names and shapes seem to be interchangeable. Regardless of what they are called, they are a versatile garden tool. They can stand alone or be used in a garden container, offering small space urban gardeners a way to grow climbing vines. Tuteurs can serve as a source of structural support in the beginning stages of a vertical garden DIY project. Here are a few of our favorites.
For more willow, see "Design Sleuth: Willow Accessories for the Cottage Garden."
Above: The 48-inch tall Pom Pom Spreading Obelisk is made of adjustable coated steel wire, to fit into a tiny corner or container; $48 from Terrain.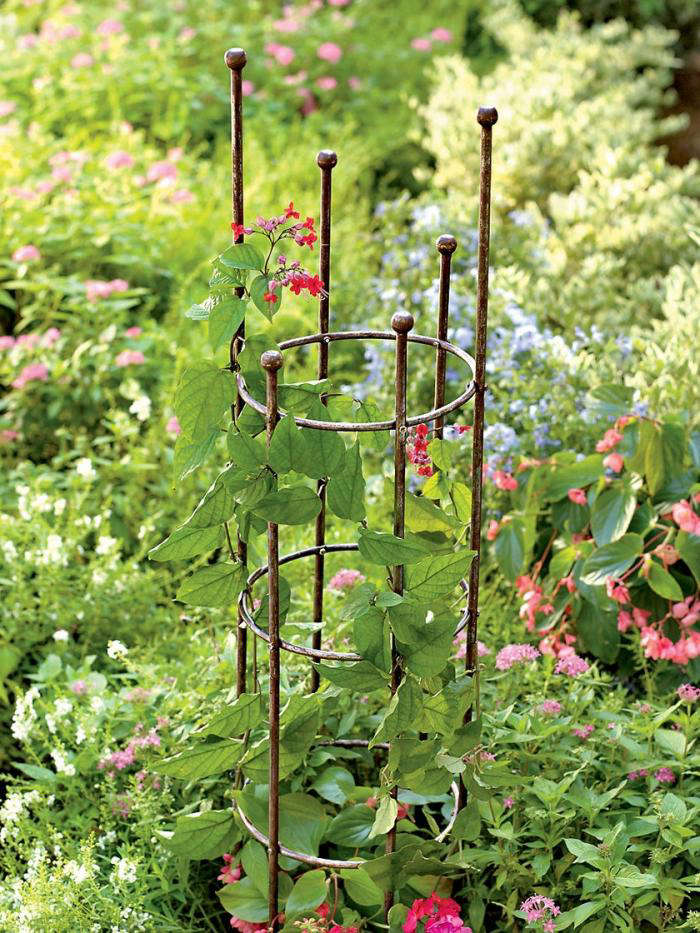 Above: While perhaps not technically a tuteur (no pyramid shape in sight), the Jardin Round Trellis achieves the same result. Made of powder-coated, hand-painted steel, the standalone vertical garden is available in 5-foot and 7-foot sizes; $64.95 and $84.95 respectively at Gardener's Supply.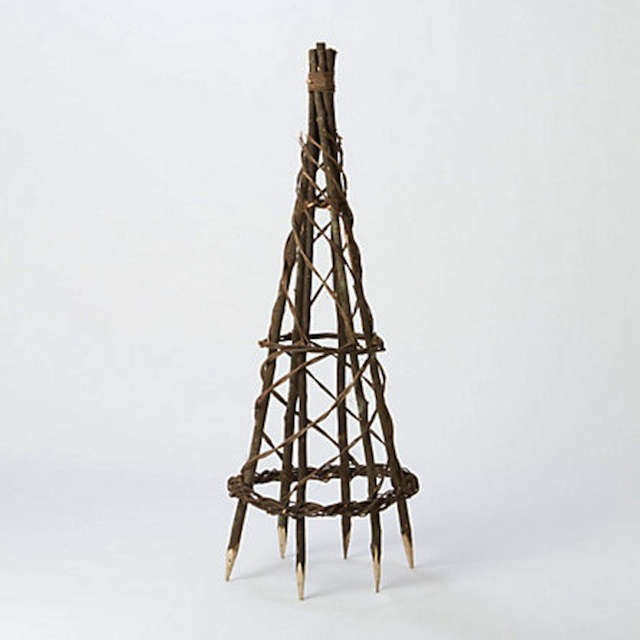 Above: The Braided Vines Obelisk stands 48 inches tall and is crafted of natural vines; $88 from Terrain.
Above: A modern take from Terra Trellis, the Akoris Garden Tuteur Jr. stands 61 inches tall and comes in a choice of six zero-VOC powder coat finishes or a natural oxide finish. Made by artisans in the US; $279 at Terra Trellis.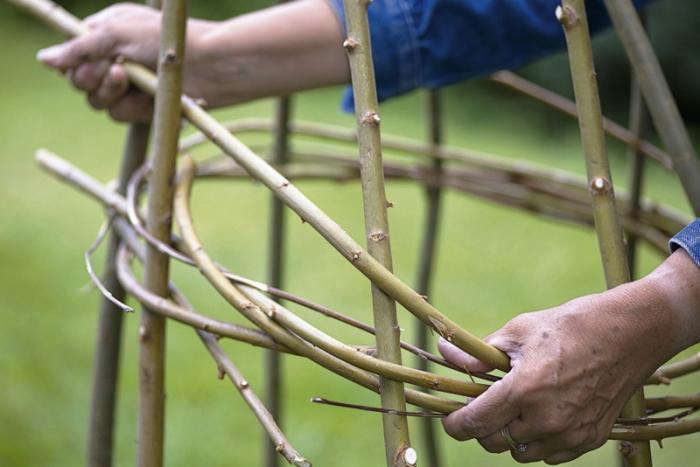 .
Above: If seized by an urge to create your own standalone DIY vertical garden, follow step-by-step instructions to make a Bentwood Plant Teepee via BHG.
For more vertical garden DIY inspiration, see the Hotel Raphael in Rome.
You need to login or register to view and manage your bookmarks.