On a recent trip to Rome, I turned down a quiet street near the Piazza Navona, came face to face with the facade of the Hotel Raphael, and suddenly understood all the fuss about vertical gardens: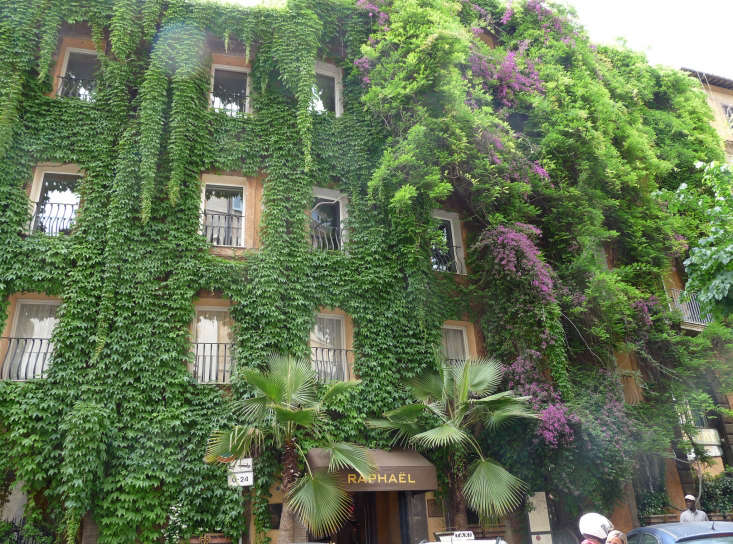 Above: Perhaps this was the original DIY vertical garden; 30 years ago the prime minister used to stay here when he was in town. Nowadays, in springtime the ivy vines on the wall act as structural support for other plants, allowing purple wisteria to drip down five stories of wall.
Above: In December, when I walked past, the vertical garden was no less showy although the vines were wearing winter colors. Photographs by Julie Carlson.
(N.B.: Want to grow your own? See DIY Vertical Garden Kit: Just Add Water (and a Wall).)
(Visited 115 times, 1 visits today)