The humdrum, short-lived, perfume-free bouquet of a dozen red roses has had its day. Branch out by giving your nearest and dearest a houseplant instead. From showy blooms to fabulous foliage, we've picked out 10 plants for Valentine's Day, whatever your style.
Anthuriums
Be bold. The Anthurium with its flowers in red, white, or pink is the embodiment of luxury. The waxy (detractors would say plastic-looking) blooms are made up of a heart-shaped spathe—a kind of modified leaf that surrounds a flower cluster—and a distinctly phallic central spadix.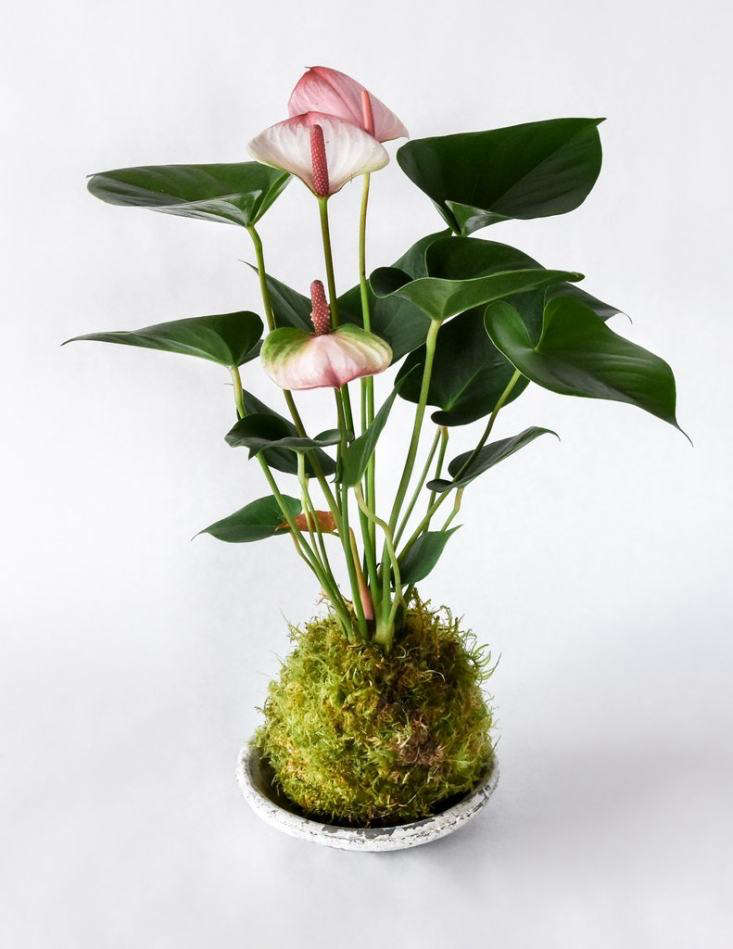 But note, not all anthuriums are created equal: Anthurium andreanum, known as the oilcloth flower, tail flower, or florist's anthurium, is bigger but much harder to keep happy in the average home than the much more accommodating Anthurium scherzerianum. The latter needs average room temperatures, high humidity, and continuously moist but not waterlogged soil.