The humdrum, short-lived, perfume-free bouquet of a dozen red roses has had its day. Branch out by giving your nearest and dearest a houseplant instead. From showy blooms to fabulous foliage, we've picked out 10 plants for Valentine's Day, whatever your style.
Anthuriums
Be bold. The Anthurium with its flowers in red, white, or pink is the embodiment of luxury. The waxy (detractors would say plastic-looking) blooms are made up of a heart-shaped spathe—a kind of modified leaf that surrounds a flower cluster—and a distinctly phallic central spadix.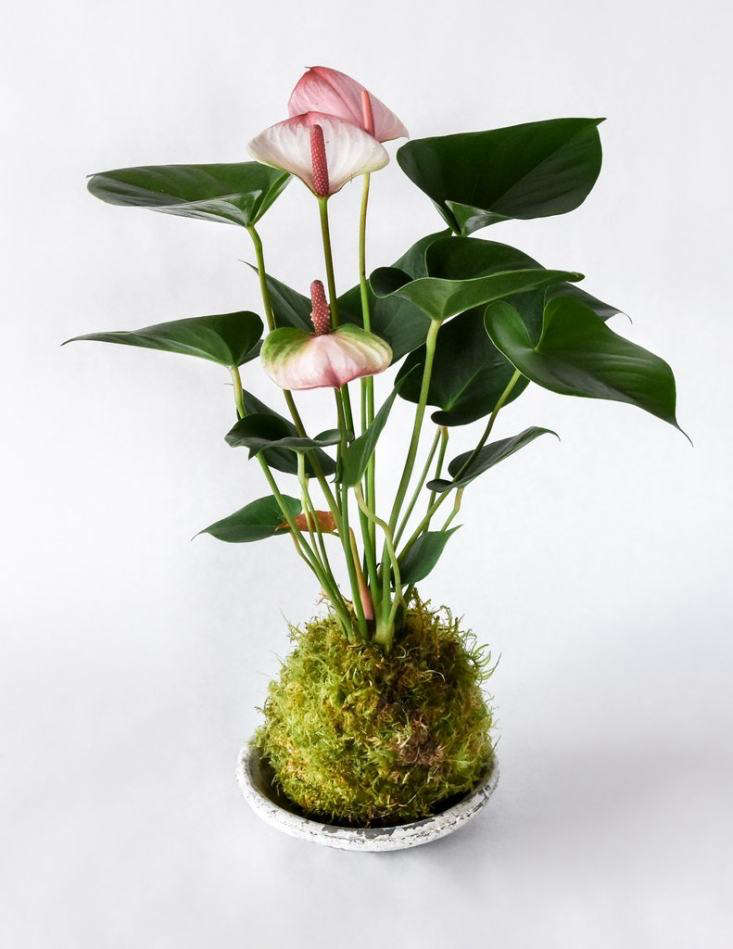 But note, not all anthuriums are created equal: Anthurium andreanum, known as the oilcloth flower, tail flower, or florist's anthurium, is bigger but much harder to keep happy in the average home than the much more accommodating Anthurium scherzerianum. The latter needs average room temperatures, high humidity, and continuously moist but not waterlogged soil.
Heart Ferns
If your lover is a fan of terrariums, buy a heart fern (Hemionitis arifolia), plant it in a fancy glass apothecary jar, and presto, you are flavor of the month. This dwarf plant is prized by fern-atics for its glossy heart-shaped leaves held aloft on thin black stems. Although it doesn't quite match the delta maidenhair fern (Adiantum raddianum) in the diva stakes, it is hard to maintain the kind of humidity this plant needs outside a terrarium setting: Your best bet is a steamy bathroom.
Hoya Hearts
The sweetheart plant or Valentine's hoya (Hoya kerrii) is a classic gift choice: small but perfectly formed, and with an unmistakable message of love. And, handily, it is about as indestructible as houseplants come, provided that you don't drown it with overwatering. Be warned, however—very few of these Hoya cuttings go on to grow any further than the original single leaf. This may be ideal for possessors of tiny windowsills, but may disappoint others who were hoping their plant would grow along with their relationship.
String of Hearts
One of the most desirable houseplants of 2017 was the string of hearts, Ceropegia linearis subsp woodii, and enthusiasm for this strange little trailing plant remains unabated in 2018. That can make it a little tricky to get hold of, but if you can lay hands on a specimen, it's a thoughtful choice that will set any houseplant enthusiast's heart racing way more reliably than a bunch of red roses. Despite the delicate appearance of its heart-shaped, silver-engraved leaves held on wire-thin stems, this is a tough plant that will persist in many spots in the home.
Moth Orchids
Intense breeding of Phalaenopsis, or moth orchids, for the mass market has produced all manner of luxurious lovelies, and the bonus is that these flowers will last for six months at a time: far better value than a bouquet. Try the beautiful magenta and white Magic Art ($24.95 for a plant in a four-inch pot at Logee's), which has the bonus of being lightly scented. If you buy a blue orchid, bear in mind that this will have been treated with dye, so the plant will re-bloom white: Let's hope our love is more enduring.
For budget-conscious lovers, Ikea sells a potted phalaenopsis for $9.99.
Flapjacks
With the succulent plant trend continuing unabated, an unusual member of this plant family is a canny choice for February 14. Flapjacks (Kalanchoe thyrsiflora, which also goes by the Latin name Kalanchoe luciae) is a fun plant, with bold paddlelike leaves tinged in red. This will sit happily on a sunny desk or sill, and the more sun it gets, the redder the leaves become. Look for the cultivar 'Hot Lips' for an extra-fiery display.
Pitcher Plants
If you and your Valentine are the types who'd book front row cinema tickets to a horror movie rather than the latest romcom, a carnivorous plant is an offbeat gift option. Nepenthes 'Bloody Mary' (available seasonally for $24.95 from Southbay Traps) is a compact hybrid pitcher plant with cute little scarlet pitchers. Give it rainwater and sunlight and it should catch a few flies for you along the way.
Heartleaf Philodendron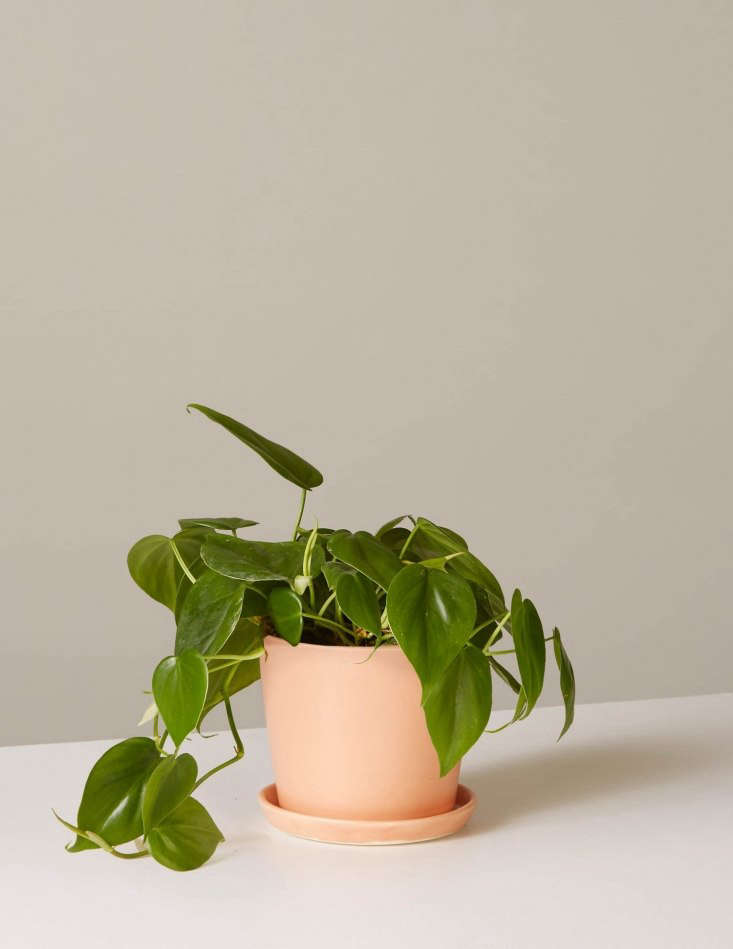 Yes, another heart-shaped leaf, but this one has the advantage of being big and bold. You can buy a large specimen of Philodendron scandens (heartleaf philodendron) growing up a moss pole and really make a statement of your love. This fast-growing plant needs misting regularly, so maybe show how thoughtful you are by adding a mister to the gift. Haws' metal version is the design classic.
Variegated Monstera
The variegated Monstera deliciosa is the must-have houseplant, if Instagram is anything to go by. Assuming your other half is a plant nut, your ability to source one of these as a Valentine's Day gift will surely seal your reputation as a partner who'll go the extra mile. If you are in the UK, try the newly formed Monstera Co.; in the US you may need to hunt a bit harder (if your loved one will accept a Valentine's rain check, Ken's Philodendrons starts shipping in April.
Bird-of-Paradise
If your loved one isn't a fan of red blooms, consider instead something orange, dark purple, and spiky. Strelitzia reginae, the bird-of-paradise, is a showstopper of a houseplant that has the advantage of being an indoor-outdoor plant—in summer it can go for a holiday in the garden or on the patio, adding an exotic edge wherever it goes. It's not as hard to care for as it looks, either; just give it lots of light year-round and a cool room in winter.
Still trying to figure out how best to express your love this Valentine's Day? See our curated guide to Houseplants 101, and more ideas:
Finally, get more ideas on how to plant, grow, and care for various houseplants with our Houseplants: A Field Guide.
(Visited 1,426 times, 11 visits today)