Anyone who has visited the bustling, busy medinas of Moroccan cities like Marrakesh knows that the courtyard garden— which is at the heart of almost every large house and certainly each riad—is a place of calm, a serene and soothing retreat from the noise and activity outside. These private gardens have traditionally combined Islamic, Moorish, and French influences and are a rich source of ideas for outdoor spaces.
Here are 10 ideas to steal from gardens in Morocco:
Pile on the Tiles
Cool surfaces are key in hot, arid climates but in Morocco they are generally colorful too. Zellige tiles—most famously in green and white—can create impactful geometric patterns across floors, walls, fountains, and other surfaces. This Moorish tile can be used on any scale to draw the eye to features or to create an imposing entrance.
Supersize Your Evergreens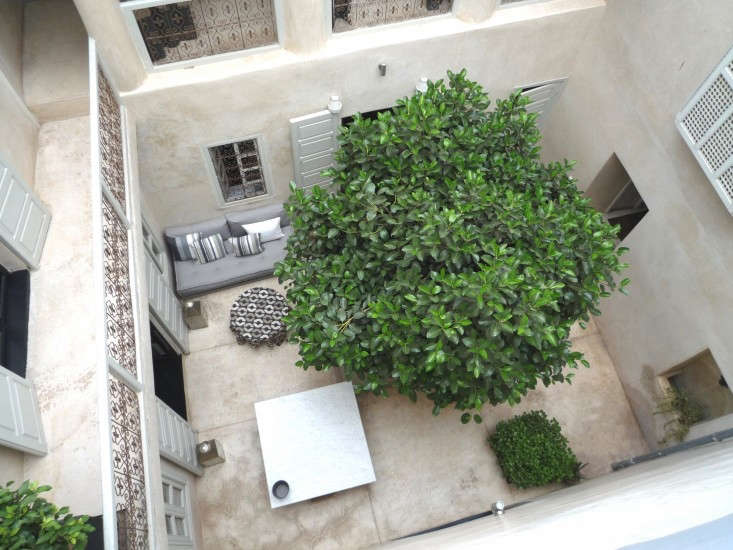 No Moroccan garden is complete without some super-sized palms or heat-loving exotics. No only do these architectural plants create cool, shaded areas, they also form beautiful shadows on smooth, matte tadelakt plasterwork or pools of water, they also create a year-round lush garden. Evergreens contrast with richly painted walls too; at the Riad Madani a deep raspberry pink plaster and aqua-green tiled floor blends beautifully with the foliage of towering banana plants. Plant them in enormous terra-cotta pots for added impact.