Mild winters, cool summers, and flat stretches of landscape bordered by sandy shoreline characterize the growing conditions that gardeners in Denmark contend with. Wildly varied seasonal fluctuations in daylight (in Copenhagen the longest day of the year has 17 hours and 15 minutes of daylight and the shortest, in winter, only six hours and 44 minutes of sunlight) also create challenges.
Danish gardens are refined, with quiet style and an emphasis on structure, form, and foliage. Here are 10 garden ideas to steal from Denmark:
Bamboo Hedges
Arrow bamboos are smaller (reaching heights of up to 15 feet if left to their own devices) and can thrive in colder climates (USDA growing zones 7 to 11) than some of their cousins in the bamboo grass family. Although arrow bamboos are running bamboos that spread underground, they are less invasive than many other bamboo species.
See more growing tips (and cautionary advice) about how to embrace bamboo without letting it smother you in Bamboo: A Field Guide to Planting, Care & Design.
Kolonihaver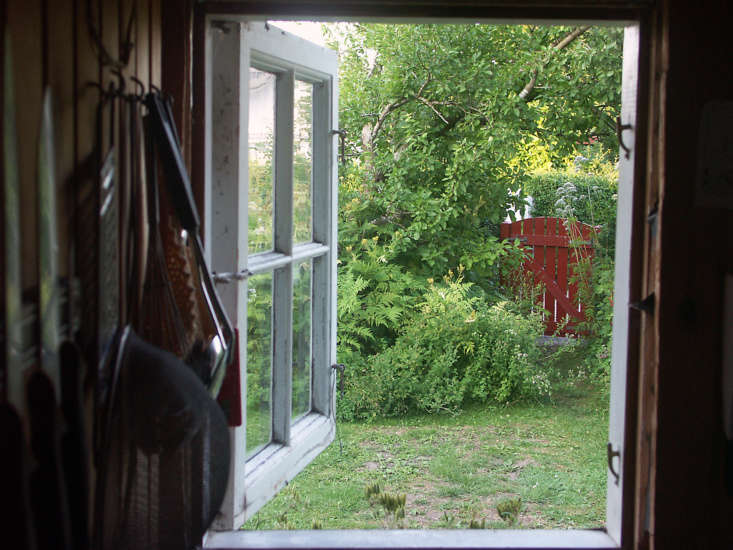 Kolonihaver is the Danish word for "colony gardens," the equivalent of the allotments you see in England and community garden plots in the United States. Since the advent of 19th-century industrialization, the communal gardens divided into individual plots have been a popular way to escape from crowded urban centers. In Europe, rental allotments can become a social center to everyday life (or at least to weekend life); see more in Germany's Rent-a-Gardens.
Rødkløver
A pollinator-friendly perennial plant, red clover makes a good companion to alfalfa and oats. Its flower heads are also widely used for medicinal purposes although studies of its effects have shown no clear benefits to humans, according to the NIH National Center for Complementary and Integrative Health.
Boardwalks
Boardwalk style is casual; it brings to mind sandy beaches, ice cream cones, and sunburnt shoulders. You can create a similar effect in a garden with a temporary, rollout walkway. See our favorite inexpensive and portable boardwalks in 10 Easy Pieces: Wooden Walkways.
Red Tile Roofs
Architectural elements can add year-round color to a landscape as surely as evergreen foliage. Red tile roofs, popular in Denmark since the 19th century, are equally striking in clusters in a town or on their own, surrounded by a landscape of golden grasses or against the blue backdrop of the sea. See more inspiration in Hardscaping 101: Red Clay Roofs.
Gudmund Nyeland Brandt
The son of a gardener in the northern suburbs of Copenhagen, in the early 20th centuryDanish garden designer Gudmund Nyeland Brandt designed modernist landscapes that also celebrated the nation's sandy stretches of shoreline, meadows, and scrubby forests.
"What people are looking for in flowers, and the reasons why they cultivate them may be so different; some people are particularly fond of the purely decorative effect of the flower beds, while others are in a completely different intimate relationship with the plants, and especially appreciate the individual's beauty and all vegetarian life," wrote author Brandt in Stauder. "For the latter, the perennials are the plants that more than anyone else expresses the appearance of the dawn and the seasons."
Follow Brandt's lead in your own garden: soften sharp corners with spills of flowers. Before you plant wild drifts of perennials, make a scale drawing of the space so you can understand the underlying geometry.
Tranquility
A copper sculpture is also a mesmerizing fountain in the Royal Library Garden in Copenhagen. Nothing is lovelier than the peaceful sound of running water in a garden. See more ideas in Everything You Need to Know About Fountains.
White Wisteria
White wisteria grows on arches that frame the pathway that leads to the Paradehuset greenhouse at the Royal Danish Horticultural Society's Garden in Copenhagen. For more see Wisteria: A Field Guide to Planting, Care & Design.
Half-Timbered Architecture
With their structural support beams visible, half-timbered houses (a common sight in Denmark since the Middle Ages) are commonly whitewashed, created a strongly geometric backdrop for a garden. If the facade of your house has similarly strong lines, create a looser look in flower beds to soften the effect of the architecture. Think: wildflowers, vines, and shaggy hedges and shrubs.
For ideas on how to soften the look of boxwood hedges, see Boxwood: A Field Guide to Planting, Care & Design.
Rustic Backdrops
The lesson Frederiksberg Gardens in Copenhagen offers to the rest of us is it's possible to use a restrained palette and layered texture to create a hazy, romantic landscape that promises a view in the distance.
If you're designing a landscape from scratch (or updating an existing garden), start with our Garden Design 101 guides. Read more: