I'm really trying hard to become an expert plant-identifier. But until that day comes, I could use the help of gentle reminders. These garden stakes would make the perfect addition to my new tiny herb garden.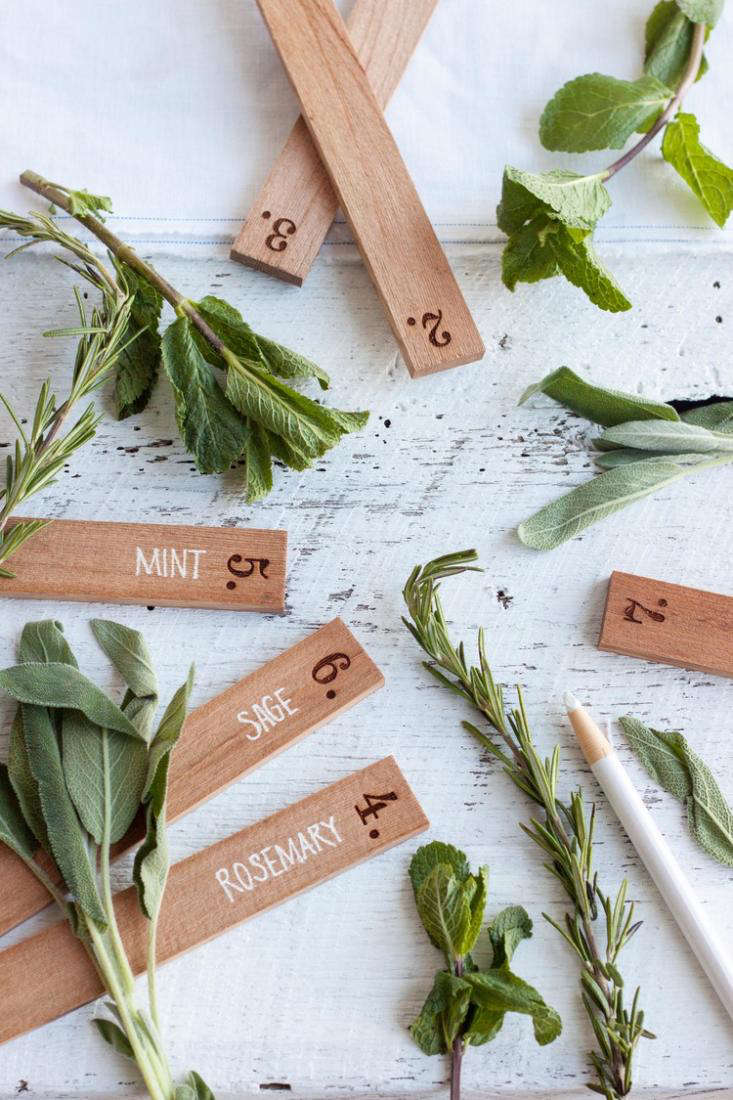 Above: They are handcrafted in Canada and made from repurposed western red cedar. A set of eight Garden Stakes is on sale for $18 CAD from Trish + Co.
The stakes are laser-engraved with numbers, but there's plenty of room for gardeners to add their own labels. I'd follow suit with these beautiful photos and use a White Chalk Pencil–available at Utrecht for just $1.09–that I could wipe off and rewrite. You know, just in case something goes wrong with whatever I'm trying to grow.
For more garden markers, see 10 Easy Pieces: Herb Markers.
You need to login or register to view and manage your bookmarks.