Spotted often in English gardens and coveted by at least one US gardener (me): terra cotta edging to border paths and flower beds.
Made from fired clay, terra cotta's earthy colors (muted shades of red or orange are most common) are an easy complement to foliage and and natural materials such as stone or gravel. Here are some of our favorite modern and classic styles to border beds (along with 10 sources to buy terra cotta landscape edging):
Antique Terra Cotta Tiles
Other sources for antique and vintage terra cotta garden tiles include eBay and Etsy (see below).
One-of-a-Kind Accent Terra Cotta Tiles
https://www.gardenista.com/products/sovereign-garden-edge-tile/">
Handmade Terra Cotta Edging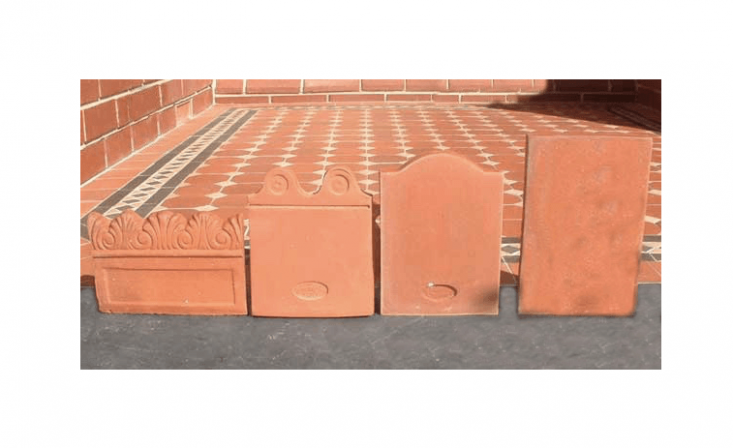 Ruffled Terra Cotta Edging
Wavy Terra Cotta Edging
Rope Top Terra Cotta Edging
Sold individually or in pallets, terra cotta edging tiles are held in place by the earth. To install, loosen the soil, cover the tile with a wooden block, and tap in gently with a mallet.
 Half Rope Terra Cotta Edging
Terra Cotta Corner Tiles
Terra Cotta Lookalike Edging
N.B.: Whether you're designing a landscape from scratch or overhauling a single garden bed, use our Garden Design 101 guides for tips:
You need to login or register to view and manage your bookmarks.