Hidden in a quiet Tokyo alley near the Meiji Shrine's subway station, The Little Shop of Flowers feels a world away from the teeming crowds of the nearby Harajuku and Shibuya districts.
Florist Iki Yukari, whose background includes a stint in public relations for Band of Outsiders in Tokyo, sells handmade gifts in addition to floral arrangements.
Photography by Aya Brackett.
Above: The Little Shop of Flowers is tucked away in a courtyard, next door to Eatrip restaurant.
Above: Yukari also blogs at Letters from The Little Shop of Flowers.
Above: Handmade gifts include ceramics, dried floral arrangements, and glassware made by local artisans.
Above: Denim aprons designed by San Francisco-based designer Matt Dick of Small Trade Co. are for sale, along with locally made goods from Japanese artisans.
Above: Tip for successful floral arrangements: an off-balanced shape will look more pleasing (and natural) than a perfectly symmetrical bouquet.
Above: Deep red dahlias, pink peonies, striped grasses, and nicotiana are favorite flowers.
Above: Hung from the rafters in bunches, dried flowers are used to make permanent arrangements–wreaths, crowns, and posies.
Above: The Little Flower Shop connects to Eatrip restaurant, owned by Yukari's friend Yuri Nomura, who learned to cook in London before working at Chez Panisse in Berkeley.
Above: The restaurant's terrace is shaded by a billowing canopy, made of simple bolts of cloth.
Above: Yukari collaborates with Nomura to create the restaurant's floral arrangements.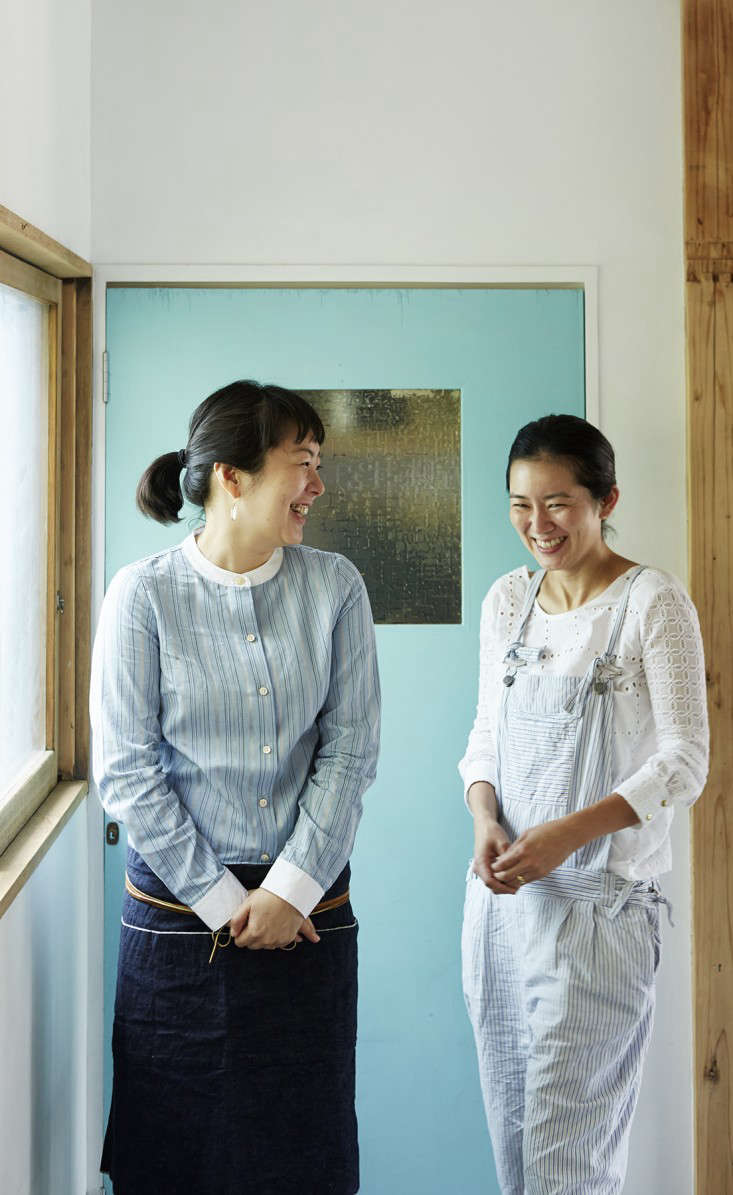 Above: Friends and collaborators.
Above: The entrance to Eatrip restaurant is shaded and green.
For more of our favorite spots in Japan, see Worth the Trip: Eatrip Restaurant in Tokyo.
(Visited 377 times, 2 visits today)