Just in time for the holidays, Terrain has opened a new outpost in Silicon Valley. We got a sneak peek at the 1,000-square-foot shop and the café the day before they opened for business at Stanford Shopping Center:
Photography by Caitlin Atkinson for Gardenista.
Above: Terrain's shop-in-a-shop in a corner of a new Anthropologie & Co. store on Sand Hill Road in Palo Alto is the online retailer's fourth physical location.
Above: Terrain has sold out of its Forest Scene Lighted Globe glass ornaments filled with bits of greenery. But you can make a DIY version to hang from a Christmas tree with Fillable Glass Ornaments ($4 apiece).
Above: A wall of wreaths displays fresh-from-the-garden boughs, including a Silver and Blue Wreath (at bottom right) for from $88 to $168 depending on size.
Above: Floral and container plant arrangements are for sale. Also available are individual terrarium-size potted ferns, orchids, and moss to fill a DIY planter.
Above: The shop is equipped with a DIY studio, for workshops and to create one-of-a-kind terrariums and floral arrangements.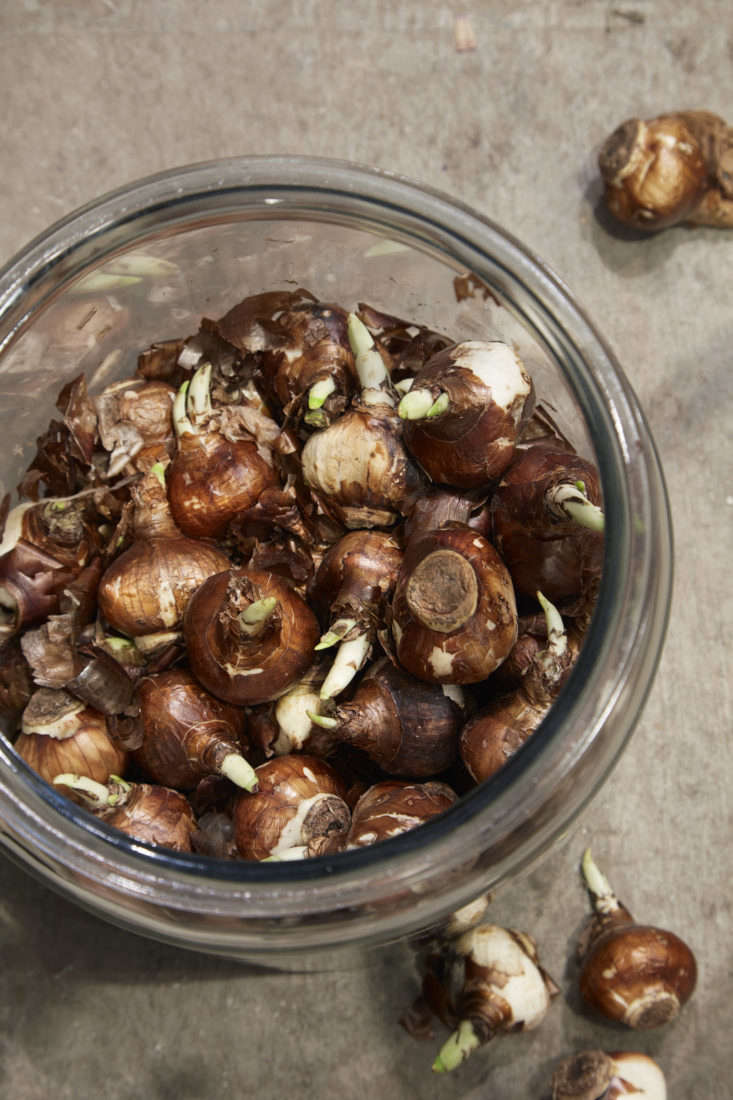 Above: Paperwhite bulbs are ready to be forced into bloom.
Above: The shop has a selection of tea towels and tabletop linens, including a Bon Appetit Linen Runner made in France; $58.
Above: Shooting Star hydrangeas are in classic terra cotta pots. An online version is available as well; a custom Build Your Own Potted Shooting Star Hydrangea is $68.
Above: Battery operated, a 15-foot strand of Stargazer Boxwood Vine Lights is $28.
Above: Also connected to the Anthropologie & Co. shop, Terrain's café is overseen by Philadelphia-based chef Marc Vetri and features a seasonal menu.
For more holiday decor from the garden, see:
(Visited 269 times, 1 visits today)