Hardly a garden feature comes to mind more charming than the garden gate. A personal favorite is the too-low-to-be-useful white picket fence with a gate that opens to a blowsy summer garden. But maybe even better is the oversized, heavy wooden gate that prevents passersby from peeking before it's opened, with a heavy push, to reveal the gardens within.
In all styles–cottage gates, painted gates, minimalist gates–we love garden gates. Find your favorite in our Garden Gates Gallery.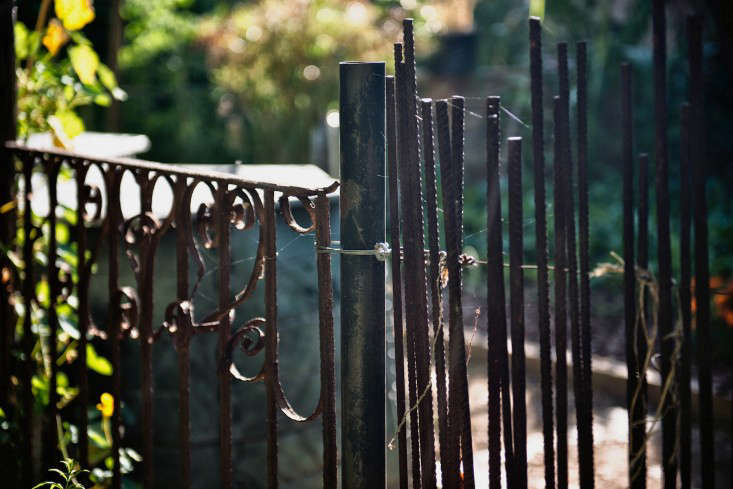 Above: Made from recycled metal, a gate keeps the local predators away from an Edible Garden in Barcelona. Photograph by Pancho Tolchinsky.
Above: This painted metal gate in England leads to a castle garden imbued with Brit Style. Photograph by Kendra Wilson.
Above: Befitting island living, this Mediterranean gate isn't really meant to keep visitors out. Photograph by Kendra Wilson.
[
Above: The all-American picket fence in true Summer Cottage style. Photograph by Ellen Jenkins.
Above: An expressly modern gate leads to an all-Modern Garden.  Photograph by Marion Brenner courtesy of Blasen Landscape.
Explore more in our gallery: Find The World's Best Houseplants.
Finally, learn how to successfully design a fence for any landscape or garden project with our Hardscaping 101: Fences & Gates guide.
(Visited 227 times, 1 visits today)