Hidden from the street behind a shou sugi ban gate in San Francisco's Mission district, a small L-shaped front garden is pared down to the essentials. For a busy couple with two babies, designer Daniel Nolan knew restraint was the key.
The garden had to do triple duty—as home entrance, walkway, and entertaining space. Nolan created a space that's neither too stark nor cluttered, with a lot of green plants and nothing too colorful to add disruption. "It was important not to overcomplicate the design," says Nolan, who was at the time an in-house designer for San Francisco-based Flora Grubb Gardens. "We focused on the essentials and didn't throw in things at the last minute."
Photography by Caitlin Atkinson.
Apart from the concrete front stoop, which was already on site, Nolan wanted to keep the hardscape across the entire space consistent. And because he was going for simplicity of design, using lots of containers and raised beds was out.
The pavers are Arizona flagstone with an infill of black basalt. Initially Nolan thought of specifying gray decomposed granite, but when his client suggested black, he jumped on it. When using basalt, Nolan warns that it moves a bit so proper spacing is important. Huge gaps are problematic— tighter spacing is preferred.
"Repetition in design is key," says Nolan. "It's important not to get distracted with accessories and little knickknacks and to keep your vision really clear."
Nolan suggests that when picking a specimen for a container think about longevity and to pick one without a complicated root structure. "Go for a dwarf or go for a succulent," he says.
"He'll get thinner over time, and quirky. And I think that's charming," Nolan says about this yucca. "Plants are going to grow, so enjoy it." Nolan typically uses black decor rock as top dressing for his container plantings, another reason the black basalt underfoot became a natural choice.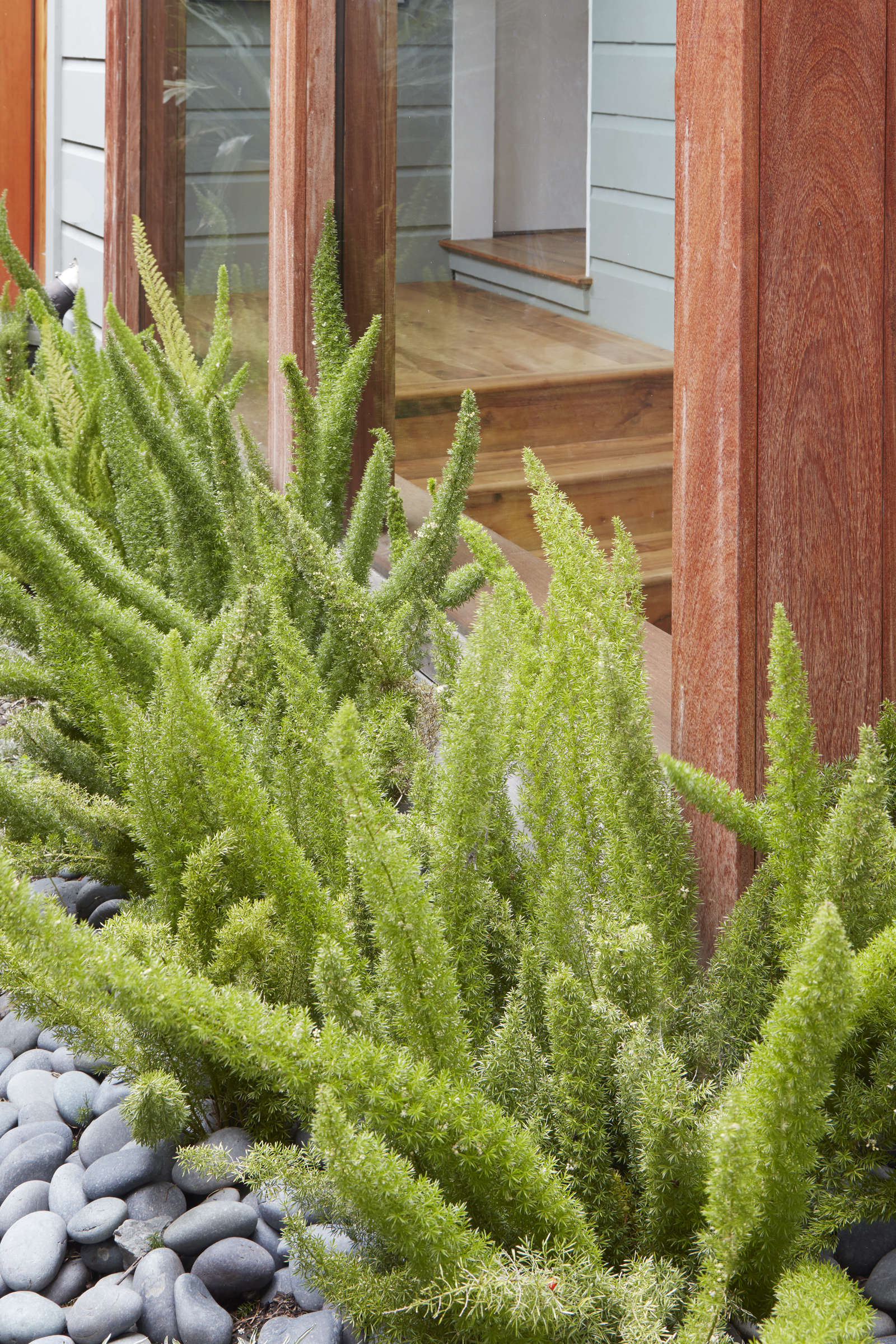 For more Bay Area design inspiration, see:
N.B.: This post is an update; it was first published November 2016.
(Visited 965 times, 4 visits today)