It is not often that one can say with confidence that a coffee table book is "long awaited," but nothing that landscape designer and writer Jinny Blom creates is so easily boxed, not even her books. Although What Makes A Garden is generously proportioned and handsomely produced, you might find yourself carrying it around wherever you go until it is thoroughly digested. Like her last similar-sized book, the best-selling The Thoughtful Gardener, it's not a volume to be flicked through.
Instead, What Makes a Garden is a glorious compendium that takes readers deep into the nitty gritty, amply demonstrating that a garden is much more than a collection of things and not limited to a particular ecological manifesto. "A garden needs to be suitably planned to allow the senses true freedom," writes Jinny. Personal pleasure still matters.
Photography by Britt Willoughby, from What Makes a Garden.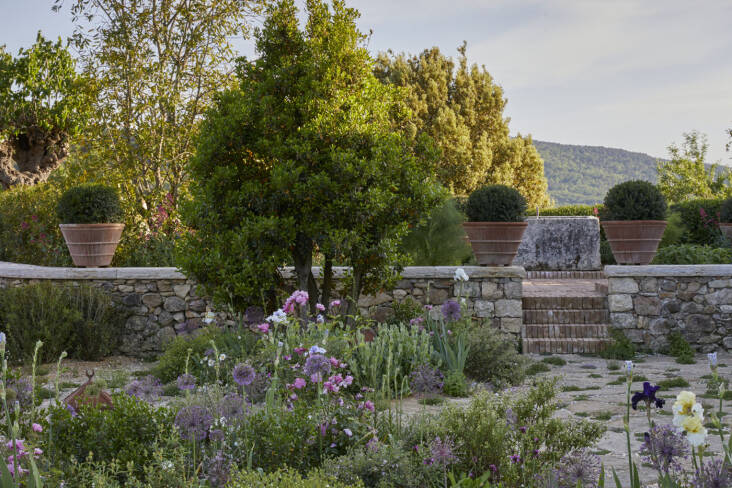 This is not an eco-memoir or a rallying cry to ditch the old ways. Jinny has always designed nature into her gardens, promoting shaggy shrubs and laid hedges when few others were talking about habitats for ecosystems. King Charles noticed this over 20 years ago when he asked her to design his Healing Garden for the Chelsea Flower Show. Jinny's gardens are happily "unfettered by definition," as is the book, which leaves no stone unturned in the discussion of every element of what makes a garden, whether "esoteric" or "exoteric," via a thorough consideration of prima materia as well as anima mundi. Yes, it will have you reaching for a dictionary, which is partly why it can only be read slowly.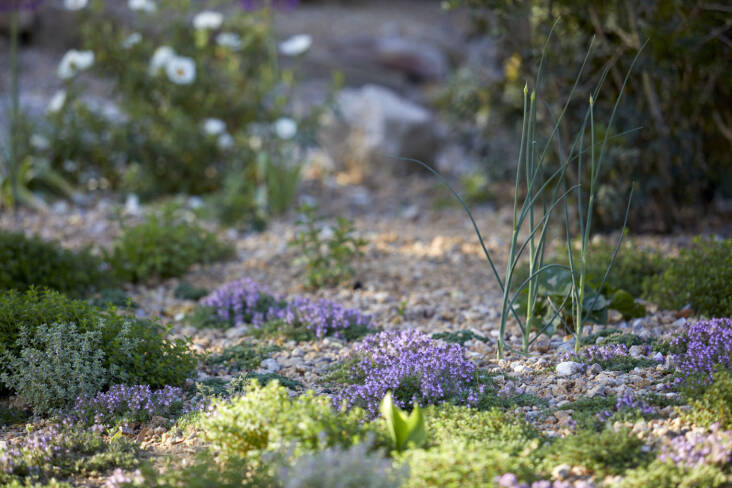 This deeply detailed book zips along because of Jinny's humorous intelligence, a quality too often missing in today's garden writing. Lively subheads introduce themes such as "Dung," while her design thinking avoids dogma and jargon. Steering clear of terms like "closed loop gardening," she incorporates these ideas in a more everyday manner: "I hate taking material to landfill and we are, on the whole, very proactive recyclers. Truth be told most 'muck' has value."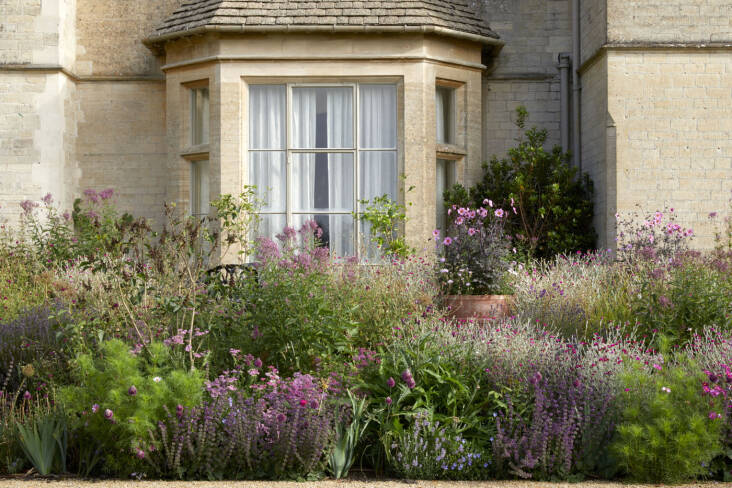 Where clients are concerned, there is clearly an overlap in the section of the population that can decide whether to commission a designer to reconfigure a country estate, or turn it into a rewilding project. Jinny sets out her stall from the introduction, reminding us that a garden is different from wilderness, and it is a division that people have been interested in creating for millennia. A garden "allows us to express our reverence for trees, flora and fauna for their own sake in a place of good order."
Commissioning somebody with the breadth of experience that Jinny has in the many arts and crafts discussed here has got to be the ultimate luxury, and Jinny does not pretend that her clients are ordinary people. She never tells us who they are, but we know that they are extremely fortunate: "A good garden takes away your desire to know where you are–liberating you to meander through changing experiences safe in the knowledge that another hand has mapped the journey with your pleasure in mind."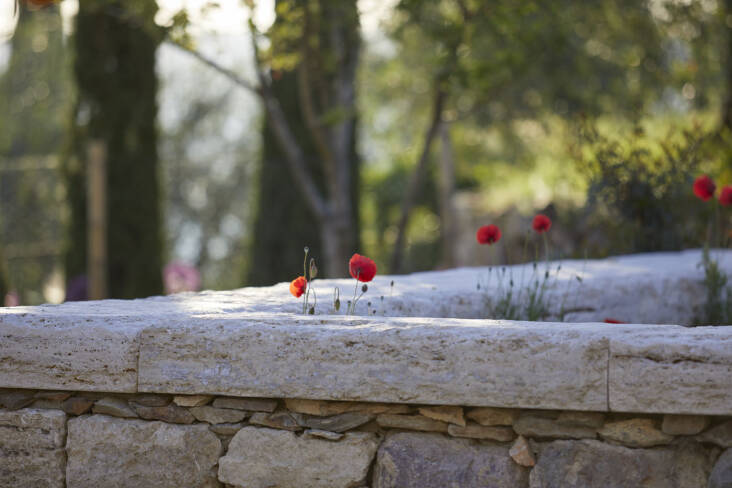 "Walls are the mainstays of my gardens. I love building them," writes Jinny. As explored in her last book, superlative craftsmanship is an exciting element of any garden and she uses it to good purpose in her own designs. "Locally quarried stone is a low carbon choice so apart from local appropriateness, there is a strong eco-conscious reason for choosing it." And if that is not reason enough: "Dry-stone walls are a citadel of crevices perfect for insects, lizards, toads and, later in life as they age, holes big enough for small birds."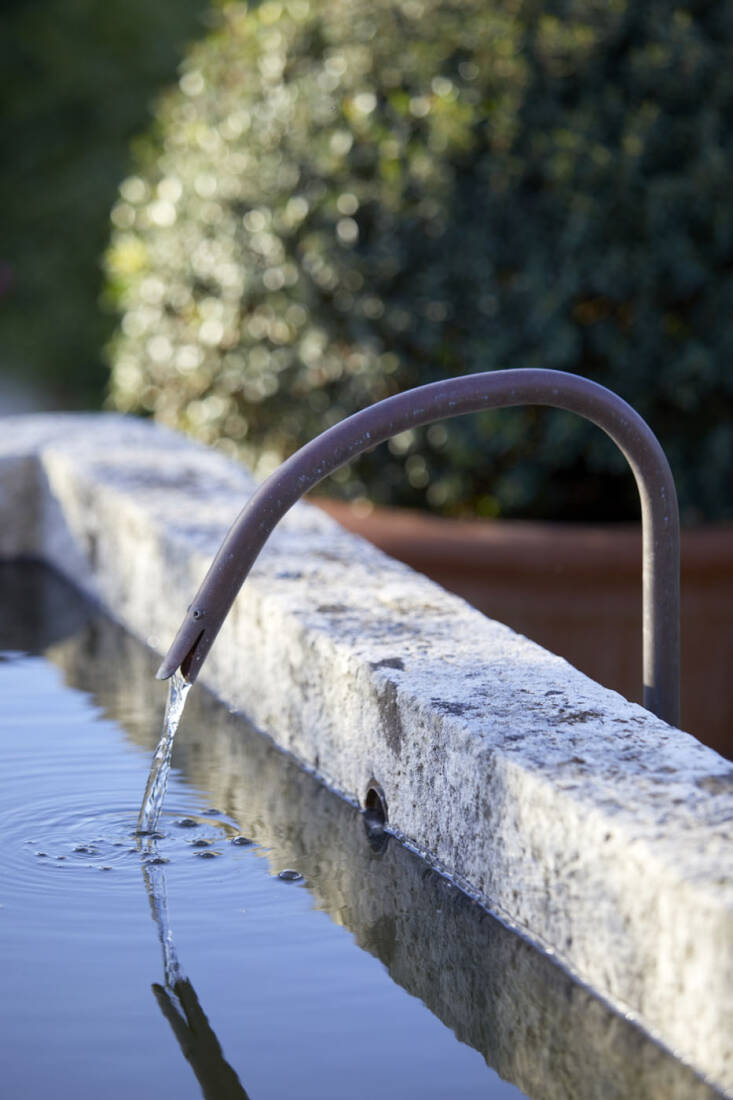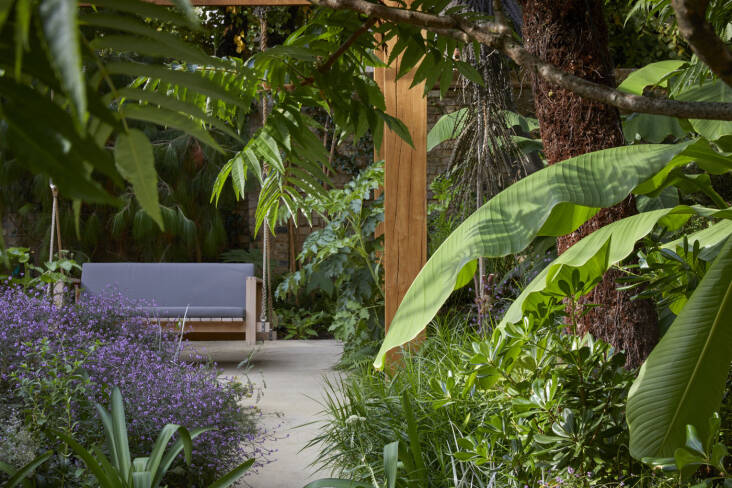 Lest you feel that Jinny Blom has the answer to everything, she talks about her own garden as a work in progress. On storage: "My shed is far too small and I can't decide where to put a bigger one. Anyway, it needs sorting out."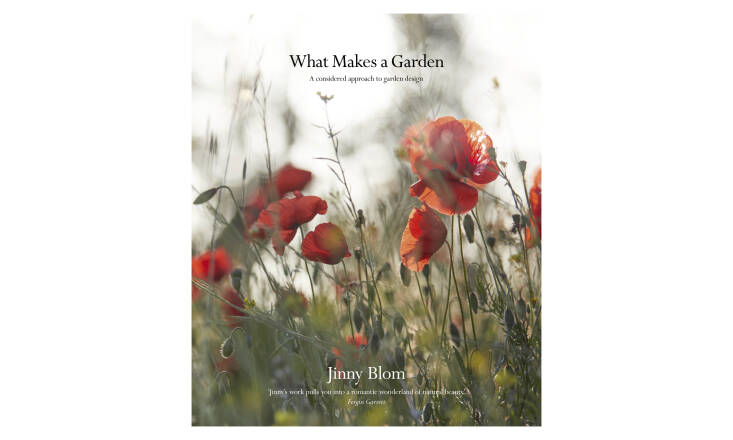 See also:
For a mobile-first version of this post, check out this content as a web story, or browse all our web stories.
(Visited 7,066 times, 27 visits today)