Many a child would prefer avoiding greens, but gardens have a gentle way of convincing children otherwise. Have them pick their own greens, and eating them becomes a pleasure. This Green Goddess Smoothie, lemony and sweet, goes down especially easy.
Photography by Liesa Johannssen.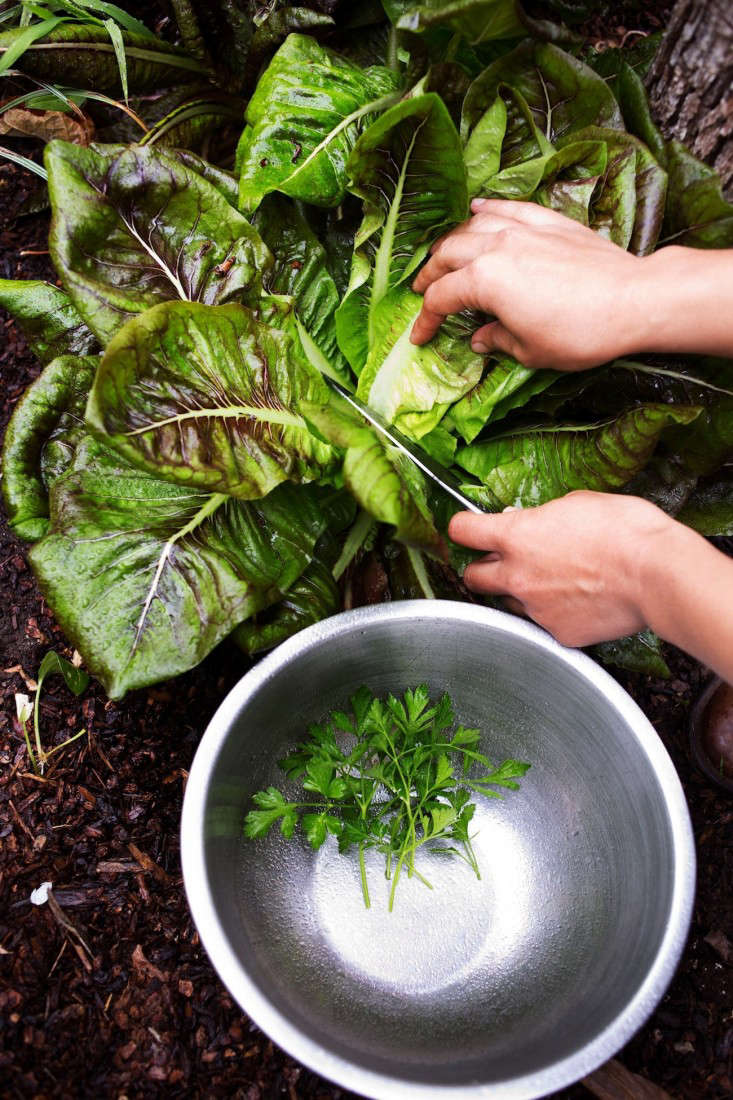 Above: For a child, picking greens isn't a chore, but a delicious excuse to play. During a walk in the garden, we picked what was on hand–sorrel and Italian parsley–but arugula, chard, kale, spinach, and lettuce would all work beautifully. We harvested a handful for each serving.
Above: We washed our greens thoroughly, then rolled them in paper towels to remove excess water.
Above: Kiwi and avocado make up the bulk of our smoothie, but pineapple or berries are good additions. Kids can help by using a spoon or dull knife to cut the fruit into chunks.
Above: In goes the sorrel and parsley. Ensure a silky consistency by blending the greens with a generous splash of apple juice and a squeeze of lemon. Add more apple juice to taste.
Above: Add the kiwi and avocado, plus a little ice.
Above: The smoothie is as green as nature and surprisingly mild-tasting. You can make it sweeter if you like–just add a little honey.
(Visited 13 times, 1 visits today)