Founded by three brothers who wanted to expand their father's antiques and refinishing business, Belgium-based design house Flamant has expanded into Italy, Germany, and France with shops that feature their collection of furniture and decorative accessories. It looks as if the sons also inherited an appreciation for well-made, last-a-lifetime tools:
Photography via Flamant.
Above: A selection of stainless steel hand tools with wooden handles hang on rawhide straps inside a two-door wooden box designed to hang against a potting shed wall. Available directly from Flamant, an Emiel Garden Tool Box is currently on sale for €87.50, marked down from €175.
Flamant ships to Belgium, The Netherlands, Germany, France, and Italy; for US shoppers, an Emiel Box of Garden Tools is $259 from Amara.
Above: Inside the pine box are storage compartments and hooks to hang tools.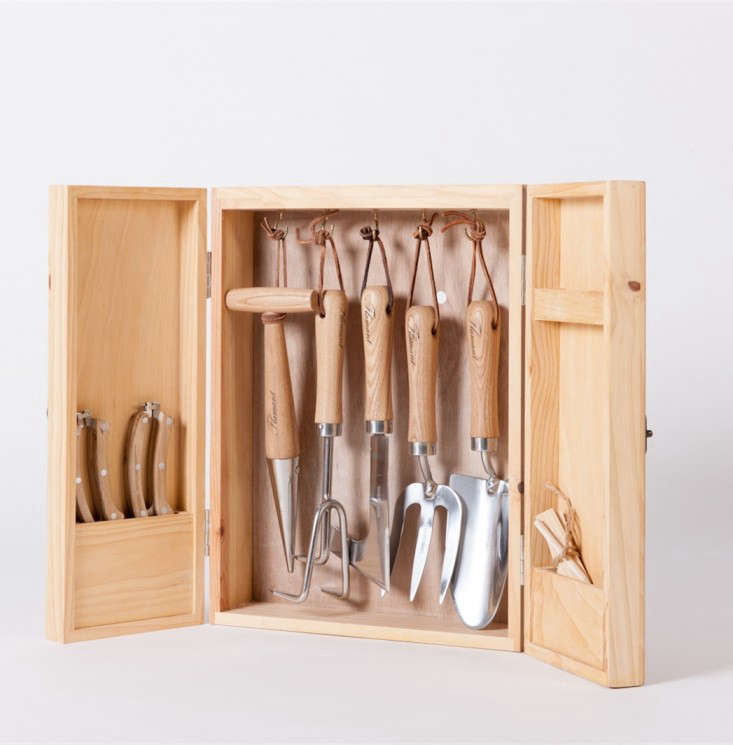 Above: The box set includes five hand tools—including a fork, cultivator, and trowel—as well as two pairs of pruners and markers for plants.
Above: For pruning, the tool collection includes a pair of round-head and a pair of sharp-head secateurs, as well as a pruning knife.
(Visited 145 times, 1 visits today)