Our favorite outdoor kitchen design of all time? We devoted a chapter in our Gardenista book to Netherlands-based WWOO Kitchens (now available in the US) and here's why.
Dutch designer Piet-Jan van den Kommer and his business partner, Martijn Vree, have created a thriving enterprise around a streamlined design for a plein-air kitchen made of concrete that can withstand the elements in striking modern style.
Photography by Matthew Williams for Gardenista.
A communal dining table (shown in kiln-dried oak) and chairs are also manufactured by WWOO, as is the sailcloth canopy with beechwood supports. "You can get as much or as little as you want," Vree says.
WWOO's concrete segments are available in standard heights of  four foot three; five foot four, and six foot six.
See more about the Big Green Egg at World's Best Barbecue Grills.
See more options at 10 Easy Pieces: Small-Space Outdoor Grills and 10 Easy Pieces: Outdoor Charcoal Grills.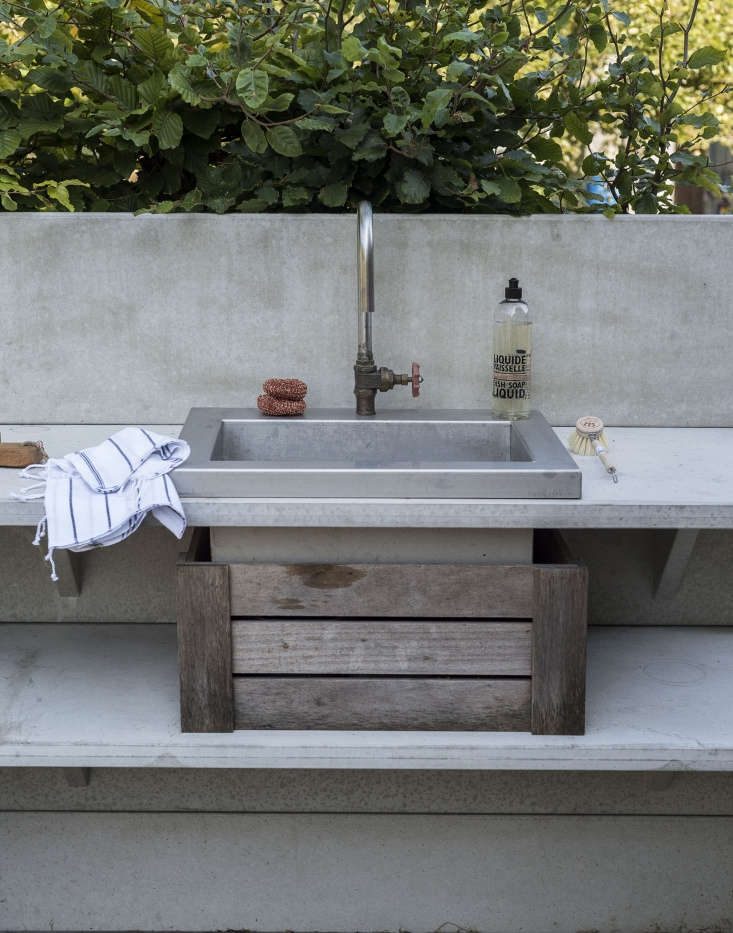 WWOO's stainless steel sink and stainless steel tap with a Gardena hose connection is $755.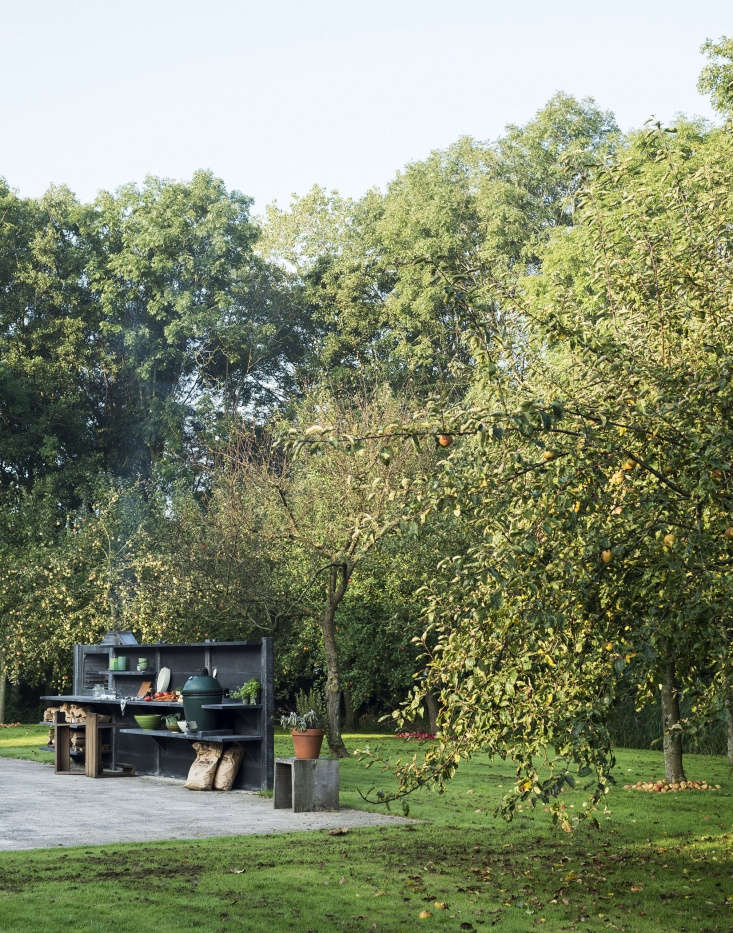 See more of this outdoor kitchen in our book, Gardenista: The Definitive Guide to Stylish Outdoor Spaces.
Are you planning an outdoor kitchen project? Get started with our Hardscape 101 guides, including Outdoor Kitchens 101. For more tips and inspiration, see 10 Easy Pieces: Gas Grills on Wheels.
You need to login or register to view and manage your bookmarks.