At a cost of about $5 a square foot, a pea gravel patio is easy on the budget (especially if you open the 50-pound bags and rake the gravel yourself)–and can be a surprisingly elegant hardscape element in the garden.
Small, rounded stone pebbles feel good underfoot–and crunch satisfyingly when you walk on the forgiving surface. We've rounded up everything you need to know about pea gravel in Hardscaping 101: Pea Gravel.
If you're considering a pea gravel patio, here are nine of our favorite design ideas to steal:
Lay a Magic Carpet
Design a Checkerboard Effect
Define Garden and Vegetable Beds
Annex the Patio
Set the Table
Widen Your Horizons
Apply Circular Thinking
Define a Destination
Repel Weeds
Take the Heat
Rein in Rainwater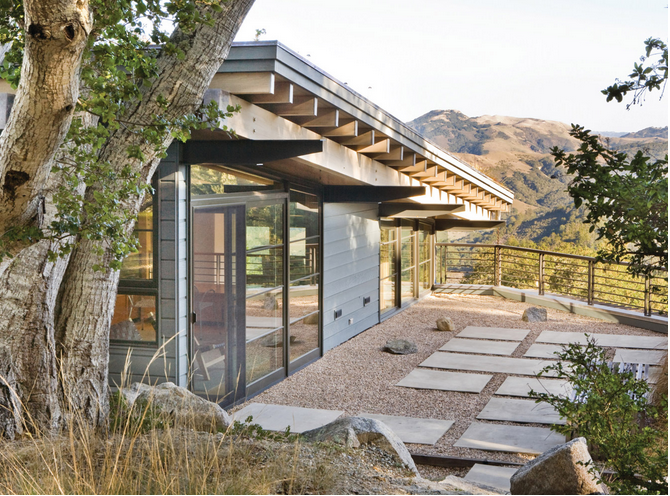 Finally, learn how to successfully use gravel in a hardscape project with our Hardscaping 101: Gravel guide.
Are you also planning a Decks & Patios project? Learn everything you need to know on to get started with our Hardscaping 101: Decks & Patios 101 guide.
(Visited 4,835 times, 16 visits today)